When it comes to finding the perfect anniversary gift, it can be tough to come up with something that is both unique and meaningful. But don't worry, we're here to help!
In this blog post, we will share 5 ideas for creating a one-of-a-kind anniversary gift.
So whether you are looking for something traditional or more creative, we have you covered.
Happy anniversary!
Choose photos that represent your relationship
One anniversary gift idea that is both unique and personal is to create a collage of photos that represent your relationship.
This can be done by ordering an anniversary collage book from a photo printing service, or by framing some of your favorite prints and hanging them on the wall.
Either way, this is sure to be a gift that your partner will cherish for years to come.
Order an anniversary photo collage number from Collage and Wood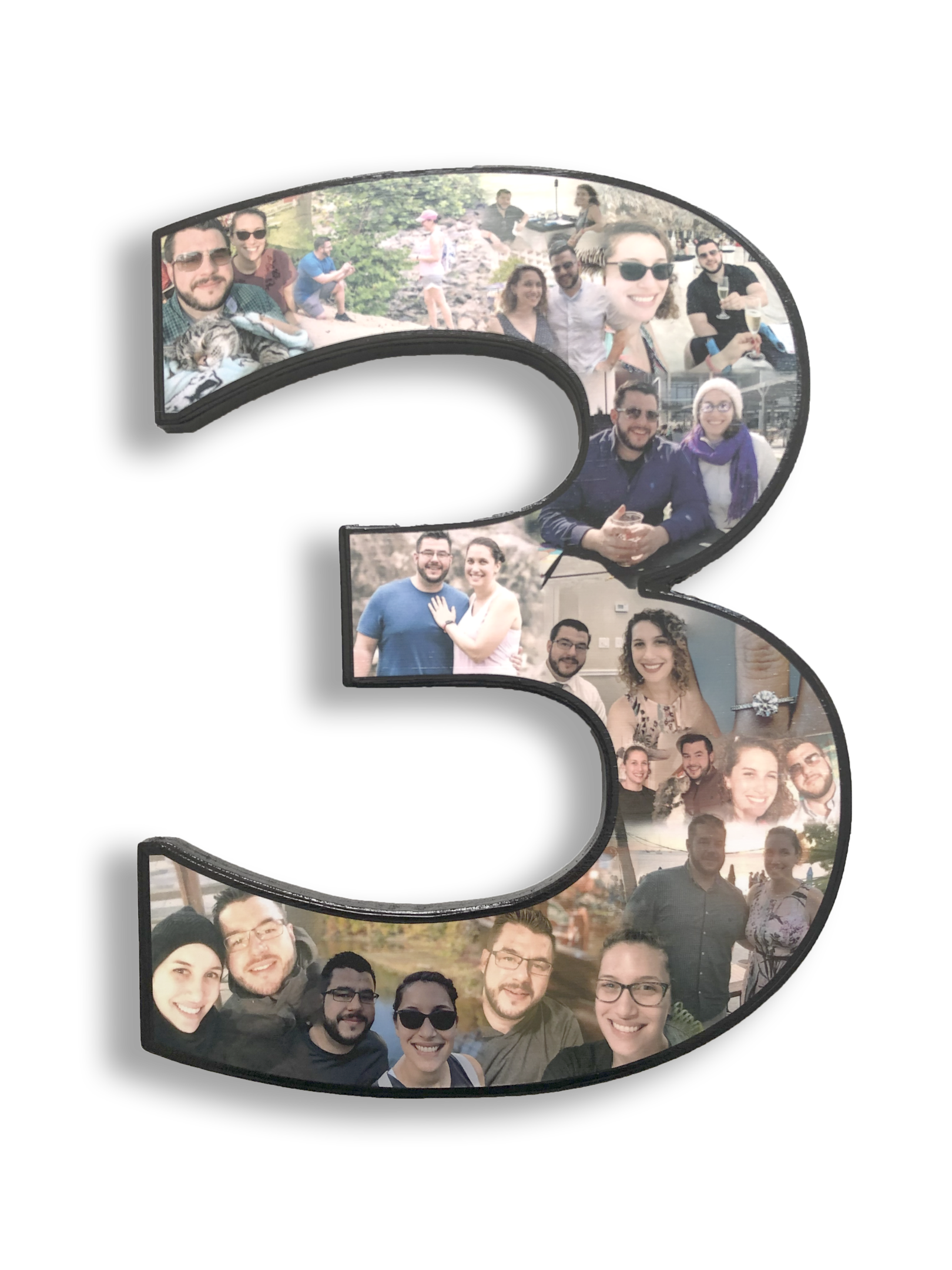 We will design a custom collage for your special person and you'll get to approve it before we make it!
You can choose the size, shape, and layout. This would be a great way to represent your anniversary year and start a new tradition!
Create anniversary collages of your favorite moments in a custom blanket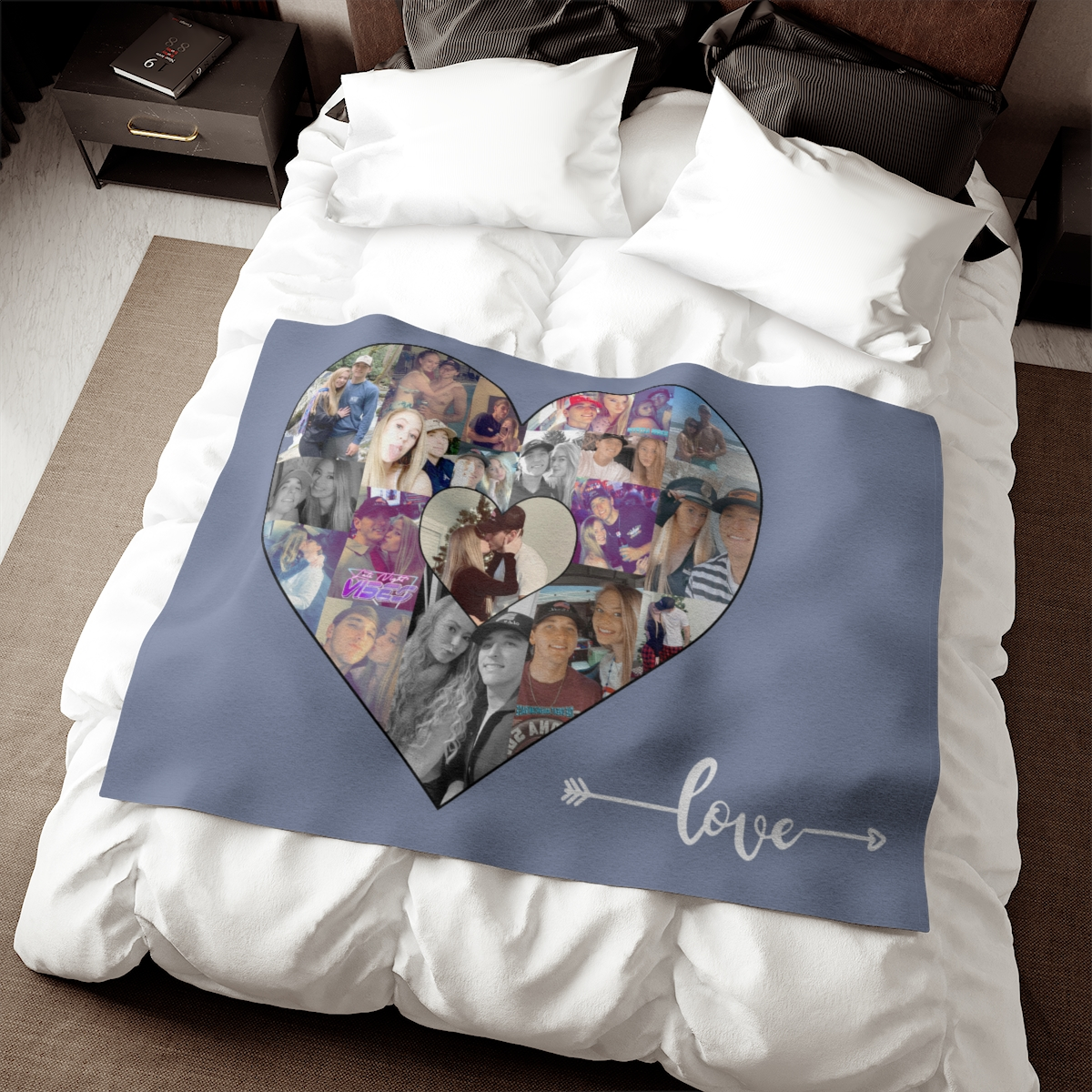 Anniversaries are a time to reflect on all the wonderful moments you've shared with your partner.
What better way to commemorate your special day than by creating a custom photo blanket with your favorite memories?
All you need is a selection of photos and a computer to order one of our custom blankets.
You can even add special messages or quotes to each photo.
Once you've received your blanket, simply sit back and enjoy wrapping yourself in the memories!
Create a collage in the shape of a heart to share with friends and family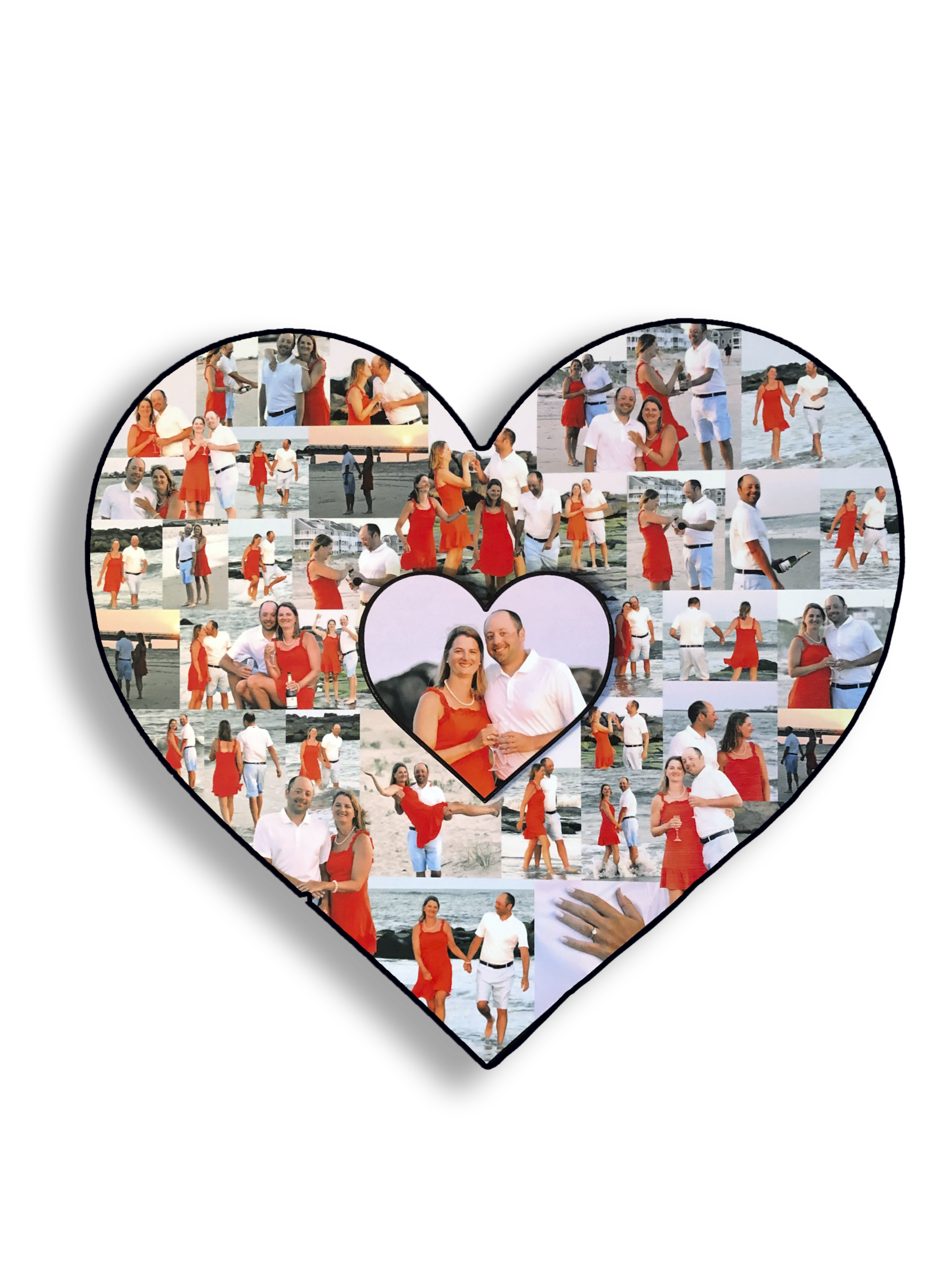 A heart collage is a fun and easy way to show your friends and family how much you care.
We have upleveled the art of handmade hearts! By combining your pictures and memories with the best technology and high quality materials, we can create a heart photo collage that your sweetheart will proudly display on their wall!
Once you're happy with the layout, we will create your photo collage and ship it in a custom keepsake box. Then, you can add any personal messages or card that you will like.
Give them a gift that will blow them away!
Make a scrapbook filled with memories from the past year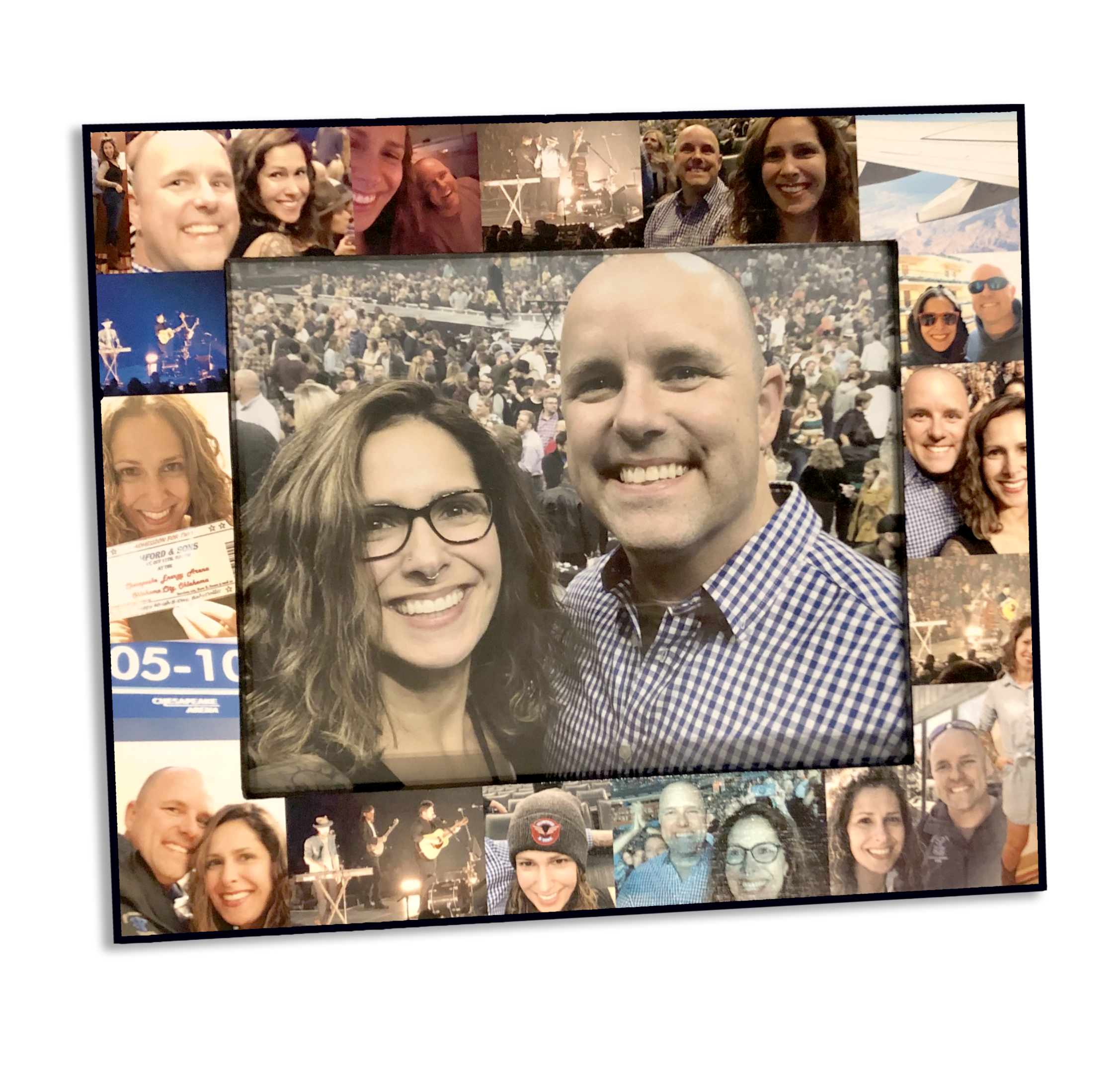 A digital scrapbook is a fun and creative way to document your memories from the past year.
You can start by creating a folder on your computer for all of your digital scrapbooking files.
Then, gather photos, artwork, and other mementos that you want to include in your scrapbook.
Once you have everything gathered, you can start designing your pages. If you're not sure where to start, there are plenty of templates and tutorials available online.
And if you're short on time, you can even purchase pre-made digital scrapbooks.
With a little effort, you'll be able to create a beautiful and unique scrapbook that you'll treasure for years to come.
Ready to order your anniversary collage?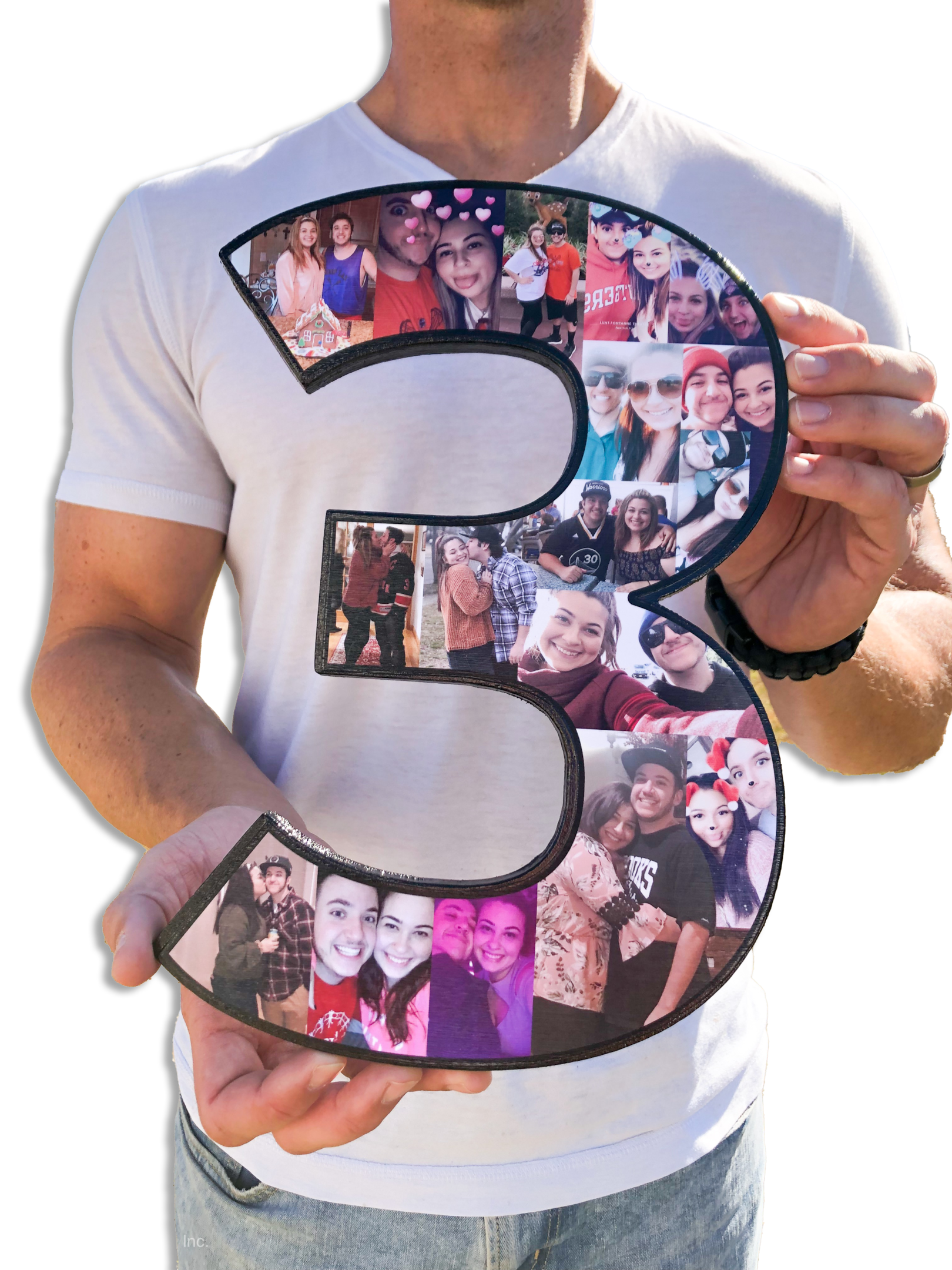 It's time to celebrate your relationship and what better way than with a personalized anniversary photo collage?
Ordering is easy, just pick out your favorite photos and upload them before you add to your cart.
Our team of experts will take care of the rest.
Create a one-of-a-kind keepsake that you and your partner can cherish for years to come.
Don't wait any longer, order your anniversary collage today!
Frequently Asked Questions About Creating Anniversary Photo Collages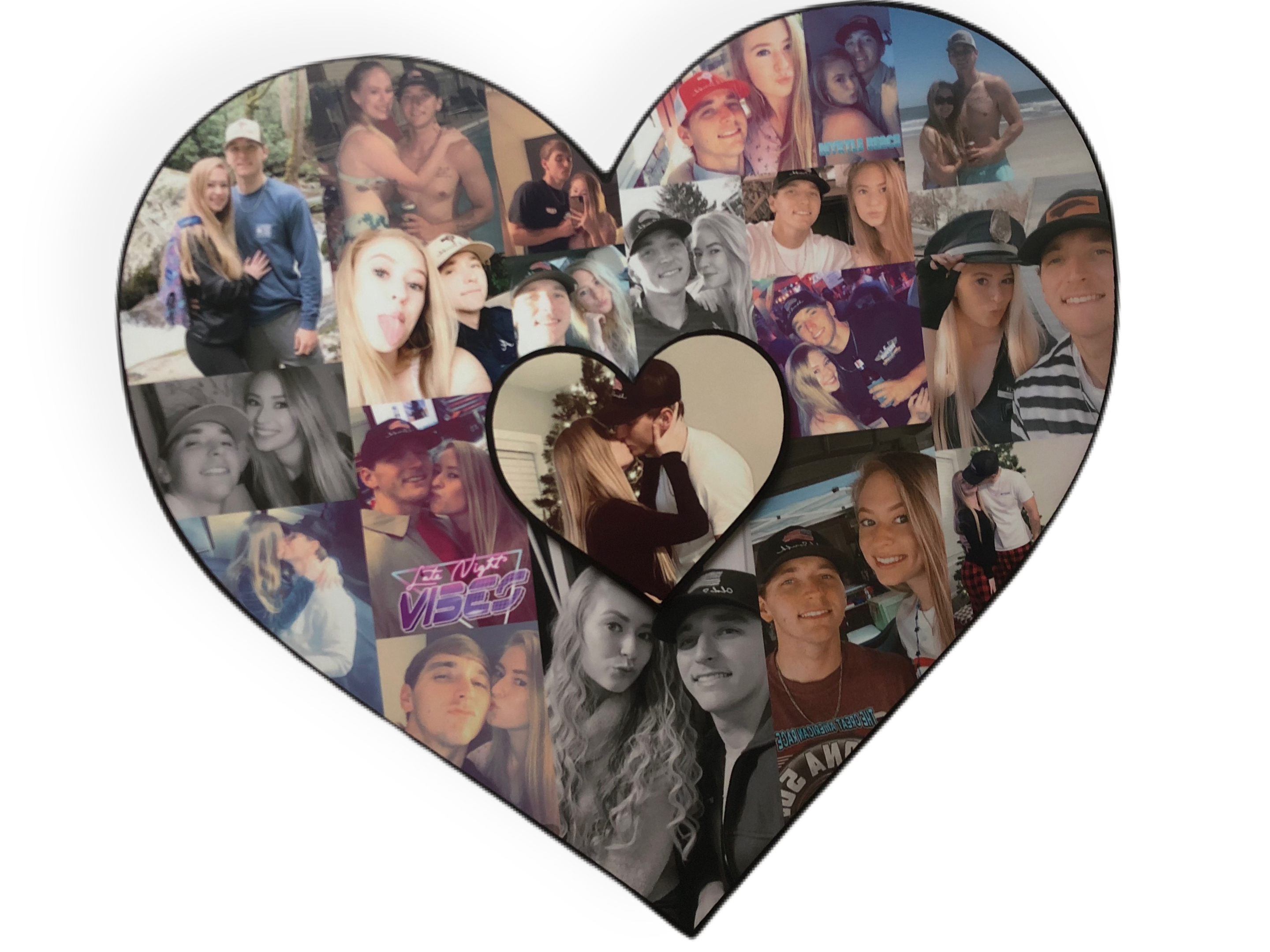 How do I make an anniversary collage?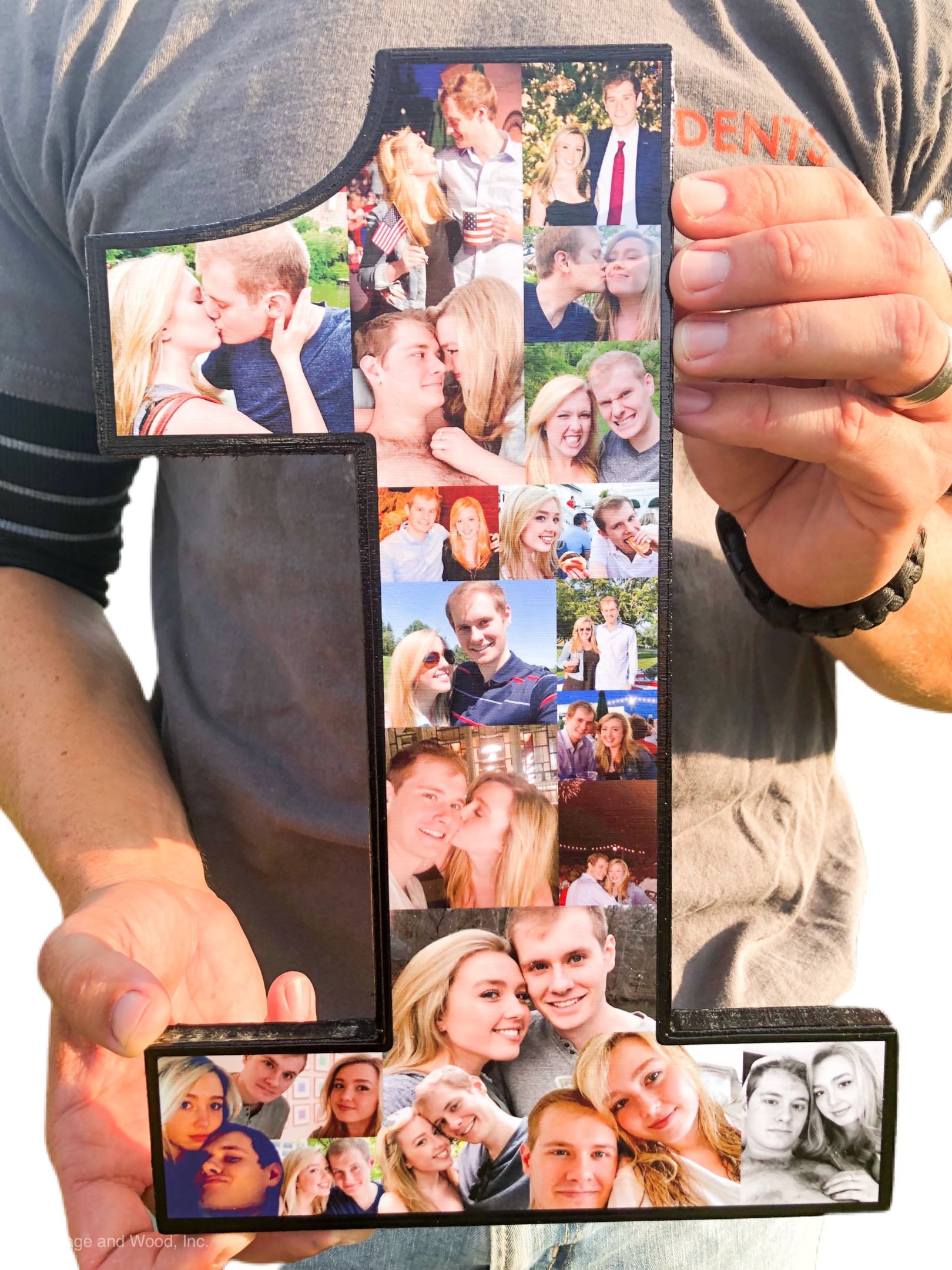 There are lots of ways to make an anniversary collage. Here are a few ideas:
1. Use photos from your wedding day or from past anniversaries.
2. Create a timeline of your relationship, starting with the year you met or got married.
3. Include quotes or memories about your relationship.
4. Make a scrapbook page for each year of your marriage.
5. Collect mementos from each year of your marriage (a program from your wedding, a ticket stub, etc.) and put them in a picture frame or album.
How do you make a love collage?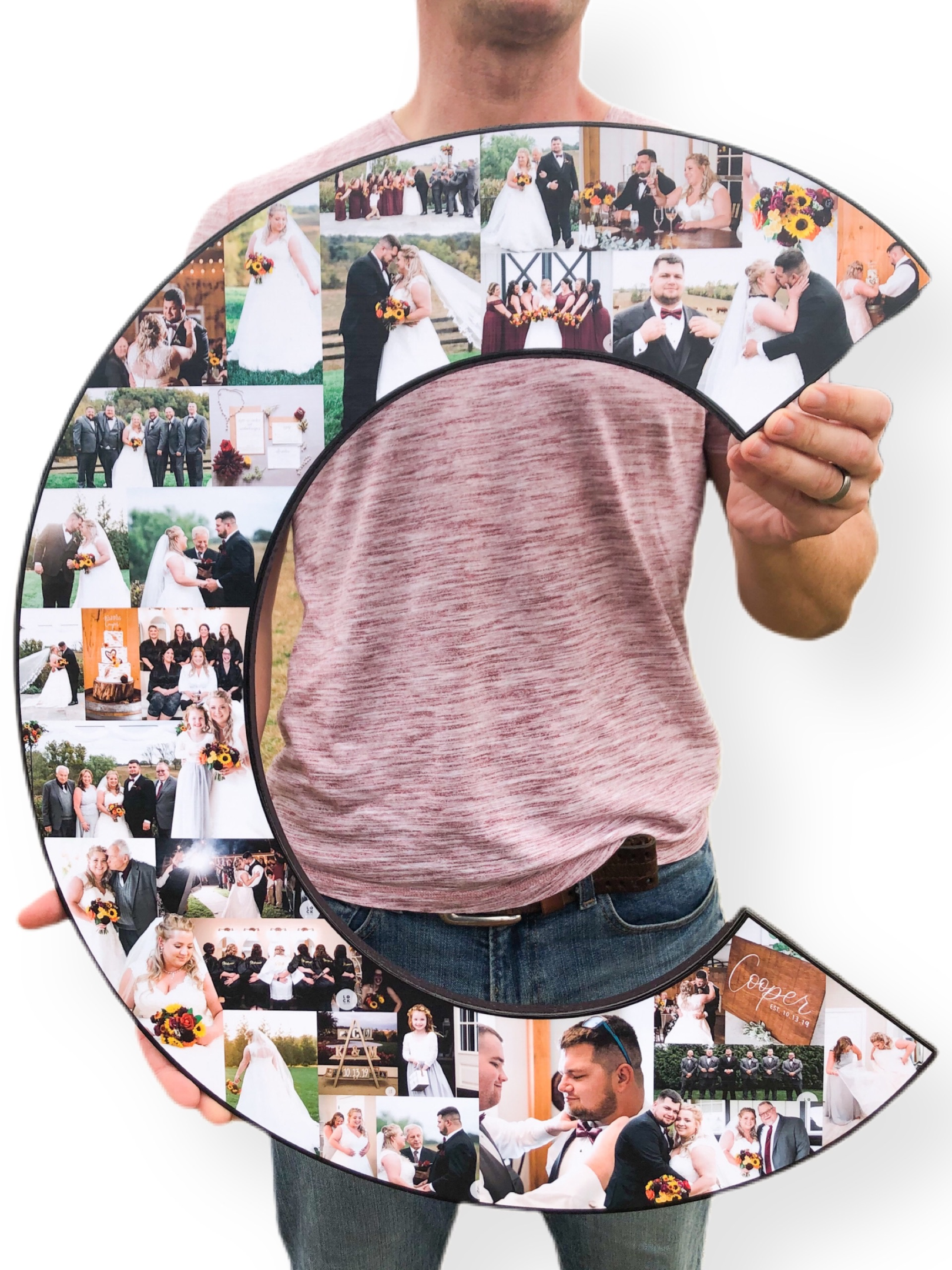 One fun way to celebrate an anniversary is to make a love collage. This can be as simple or elaborate as you like.
Here are some tips for making your own love collage:
1. Get a large piece of poster board or cardboard and sketch out the rough shape of your collage. You can either freehand it or use a template.
2. Collect photos, postcards, clippings, and other memorabilia related to your relationship.
Try to find things that represent different stages of your relationship - from the beginning all the way up to present day.
If you have any memorable quotes or poems from your time together, include those too!
3. Start arranging your photos.
What are the anniversary gifts by year?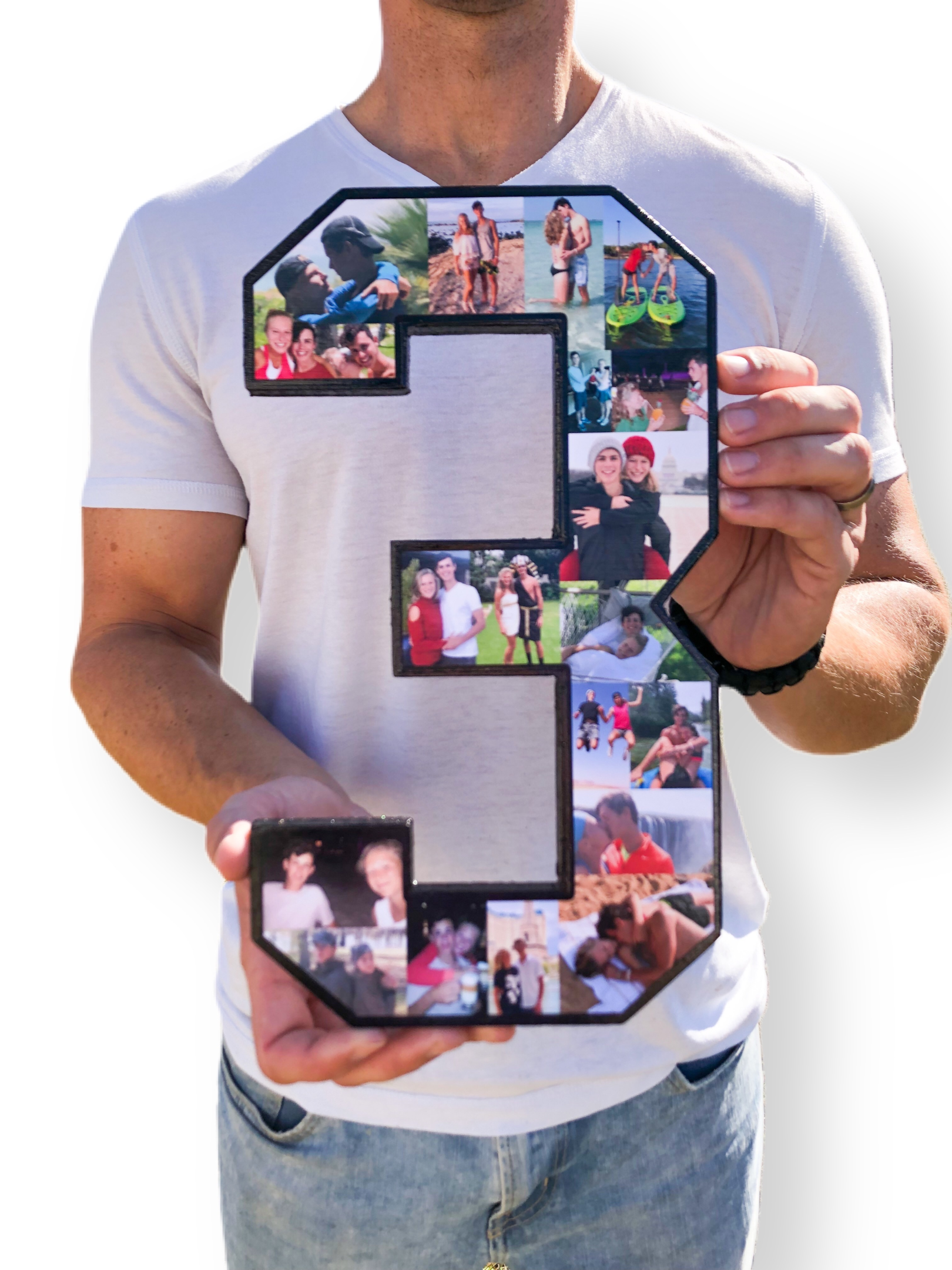 Different cultures have different anniversary gift traditions, but in the United States, the following is a general list of gifts to give for each year of marriage.
1st year: paper
2nd year: cotton
3rd year: leather
4th year: crystal or glass
5th year: wood
6th year: iron
7th year: bronze
8th year: platinum
9th year: gold
10th year: diamond
How can I make a photo collage?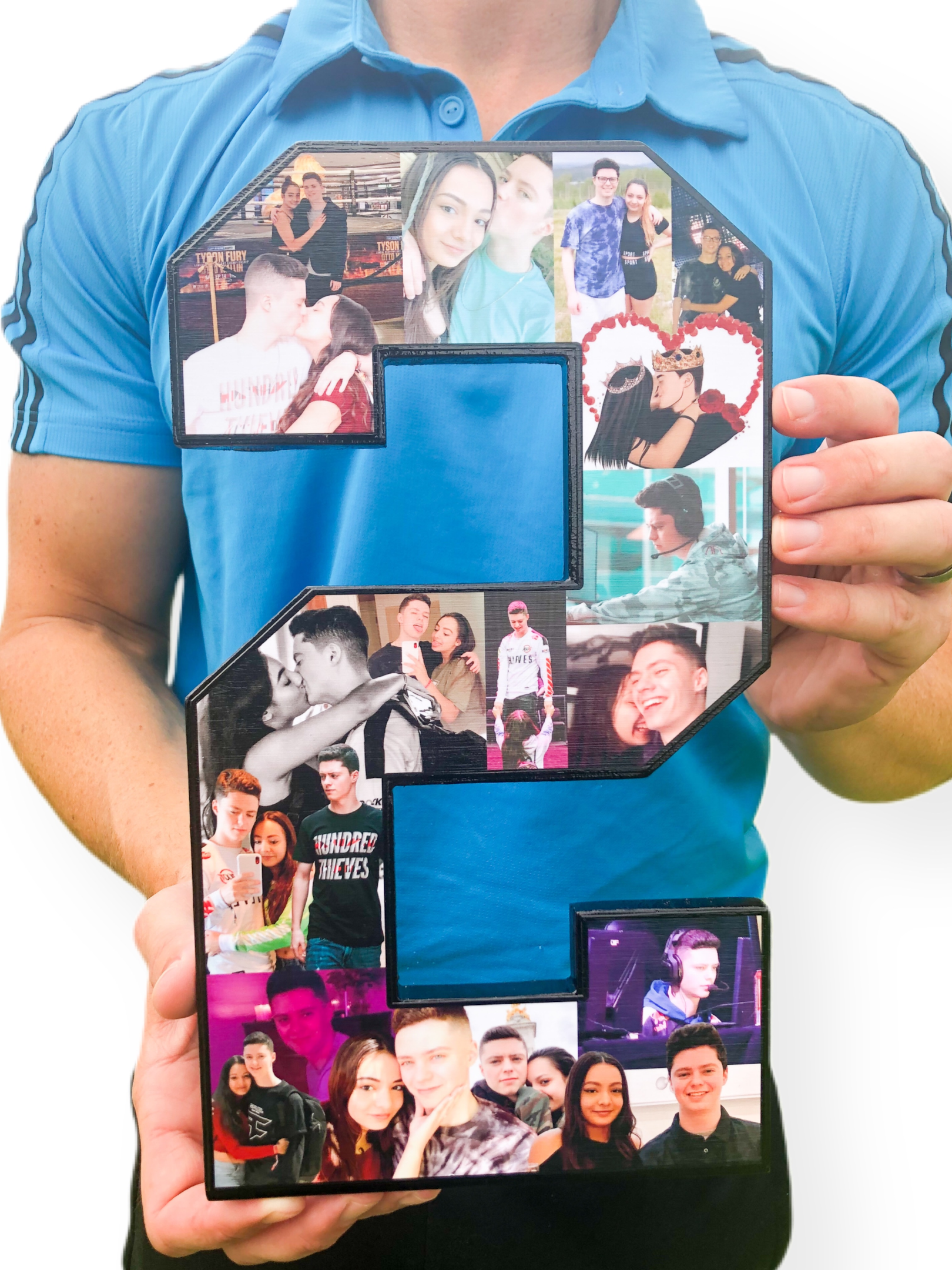 Making a photo collage can be really fun and easy, especially if you use Collage and Wood.
All you have to do is choose your favorite photos, select the size and shape of your collage, and then order it from us.
We'll take care of the rest, including printing and shipping your collage right to your door.
So go ahead and get started on your next project—we can't wait to see what you create!