Graduation party food: one of my new favorite topics! But that's mainly because I have an insatiable sweet tooth! How about you? Are you more of the salty and savory kind? Or are you #teamsweets?
It's time to get share even more custom ideas! As I was searching through the drool-worthy inspiration images on Pinterest, I wanted to round up my favorites here.
My Favorite Donut Displays: 
Donut Tower Displays
You can always exercise later!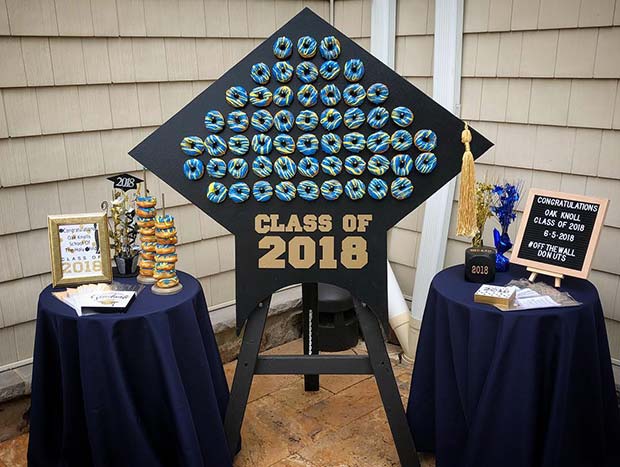 My Favorite Cookie Ideas:
(Source: 3 Sweet Girls Cakery)
(Source: Mint Event Design)
My favorite Cupcake Displays (Don't forget the toppers!):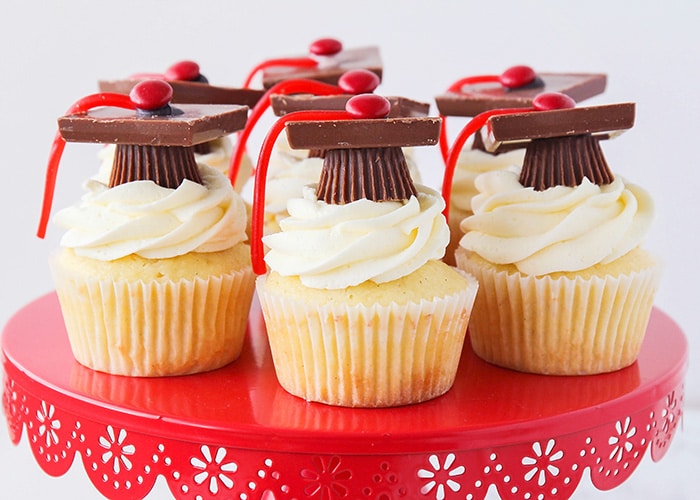 Cupcake Stands in Graduation Year.
I have made these since 2017. Looking forward to making even more in 2021!
Last but not least, cake displays that will have everyone talking for weeks:
Which tasty treat will find its way to your graduation party food display?