For up to four years, your kiddo has taken the field and watched the senior night events. Now it's your turn to be the senior mom ... and support them as they end their sports career.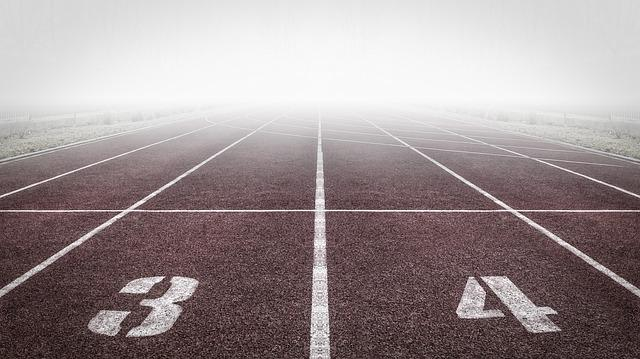 Only the race you're running matters
"When you're riding, only the race" in which you're riding is important. -Bill Shoemaker
Senior night is a time to celebrate the achievements of our senior athletes.
It is also a time to reflect on the lessons they have taught us and the memories we have shared.
You are used to your child taking the field.
But this year is different: Your kid is the senior.
Here are some senior night quotes that capture the spirit of this special occasion:
"To the world you may be one person, but to one person you may be the world." - Unknown
"The opportunity to play sports has helped me develop valuable skills that I will use for the rest of my life." - Michael Jordan
"There is no substitute for hard work." - Thomas Edison
"Sports teach you character, it teaches you how to play fair, how to win and lose, how to compete. And how hard it is sometimes when you lose." - Richard Nixon
"In sports, you simply aren't considered a real champion until you have defended your title successfully. Winning it once can be a fluke; winning it twice proves you aren't." - Althea Gibson
"Every game is an opportunity to measure yourself against your own potential." - Billie Jean King
JUST WHAT ARE YOUR SENIORS THINKING?
And all of the senior traditions are for her this year.
So just what is going across her mind?
Here are a few senior night quotes for sports from senior athletes describing their feeling on this special night:
Senior Night is a very special night.
Tonight, seniors from across the nation will take to the field one last time in their high school careers.
It's a night of mixed emotions - a time to reflect on all that has been accomplished, reflecting on years that seemed to have just blow past time - but also look ahead to what the future may hold.
For many of these athletes, it's the culmination of years of hard work and dedication.
They've put in countless hours at practice, fought through injuries, and overcome adversity.
This is their moment to shine!
"Playing as a senior is special because you know it's your last chance to perform, so you want to do your best."
This season, you will honor your seniors for all their hard work and dedication over the years.
It's been an amazing journey and many seniors are so grateful to have had the opportunity to play with their best friends on this team.
It's a time to reflect on the game winning shot, and watching your athlete push past their own limits to what they never knew was possible!
As Mary Lou Rhetton said: "A trophy carries dust, but memories last forever!"
"It's also special to be able to represent your school with classmates that you don't ever play with again." 
This is a night they'll never forget, and you get to be part of it!
Invite your friends, family and former coaches to celebrate your athlete on senior night.
Make some of your favorite inspirational sports quotes into posters for field or gym decor and surround your seniors with encouragement.
The lessons that your athlete learned on the field will benefit them far into their life:
"One man practicing sportsmanship is far better than a hundred teaching it."
"It is definitely the best event of our season."
Seniors, this is your night!
"Only he who can see the invisible can do the impossible." – Frank L. Gaines
Senior night is always bittersweet.
On one hand, it's a celebration of everything you and your teammates have accomplished over the past four years.
But on the other hand, it's a reminder that your time together is coming to an end.
So how do you say goodbye to your best friends on the team?
First, take a moment to reflect on all of the great memories you've shared together.
Then, focus on the future and what you'll accomplish in the next phase of your life.
Finally, tell them how much they mean to you and how grateful you are for their friendship.
Remember, senior night is just the beginning - you'll always be friends.
"It is so bittersweet to say goodbye to your most beloved teammates, and it gets harder every year."
As you celebrate senior night, you are recognizing that your time together as a team is ending.
You have been through a lot together, and you have accomplished a lot.
But now it is time for some to go their separate ways.
But you never have to forget the contributions of your teammates - or the memories you have shared.
Always cherish the bonds we have formed.
"I think Senior Night made me step back from the go-go-go of the season and showed me that I really only have another week with these girls."
Many times teams will choose a rivalry game for senior night.
"The more difficult the victory, the greater the happiness in winning." - Pele
However, sometimes teams will choose the final game of the season. That can mean that there will only be one more week left with teammates, and then it's all over.
For most athletes and their parents, it's hard to believe that four years have gone by so quickly.
It often feels like just yesterday the seniors were all fresh-faced rookies, unsure of what to expect from the season ahead.
Now, their senior leaders, and this is their last chance to leave a mark on the program.
Make it a good one. Give your all on the court, and cherish every moment you have left together.
It might be the end of your time as teammates, but it's only the beginning of your friendships.
"I am done with softball, a sport which I have been playing since I was 6."
If you have been playing since you were six years old, and now, 12 years later, finally hanging up your cleats, your child (and you!) will most likely feel a mix of emotions as she takes the field for the last time.
This includes:
Sadness, at the thought of saying goodbye to a sport that you have grown to love.

Pride, in knowing that you have given it my all for so many years.

And most of all, excitement for what the future may hold.
Who knows what opportunities lie ahead now that the sport is no longer front and center in your lives?
Whatever the opportunities may be, trust that your athlete is armed with the confidence and determination she has learned from playing this great game.
"Senior Night, and all the appreciation that my teammates showed, meant the world to me."
Athletes quotes adapted from: Senior Nights recognize graduating athletes, The Camponile (2019)
Senior night is an evening to celebrate amazing teammates.
To show how much a program appreciates its seniors.
It will be a special evening that your seniors will treasure forever.
Good luck keeping those eyes dry, mama.
By the way, has your senior given you any insight to how they feel about their upcoming senior night?