Curious about using large cardboard numbers versus wooden numbers for your event?
If so, you're in luck!
In this blog post, we will discuss the various ways that large numbers can be used to enhance your event.
We also want to introduce our wooden number alternatives to cardboard letters and numbers!
We will also provide tips on how to choose the right numbers for your needs and where you can find giant letters for your event!
So, whether you're throwing a birthday party, a corporate event, or anything in between, read on for some helpful advice!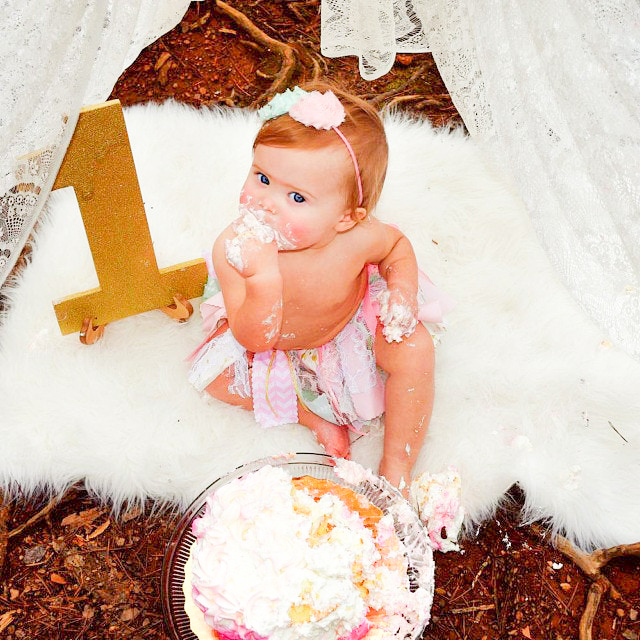 WHAT'S IN THIS ARTICLE ABOUT CARDBOARD NUMBERS AND LETTERS:
1. What are large cardboard letters and what are they used for
2. How to make large numbers
3. Ideas for using large cardboard letters and numbers.
4. Tips for making your large cardboard number display look great
5. Examples of large number displays
6. Where to buy or find large numbers
What are cardboard numbers? What are they used for?
As the name suggests, these are large numbers made out of cardboard.
And they're not just for looks - giant letters and numbers can be used for a variety of purposes.
For example, you could have them made in a custom shape and use them as props in a play or musical, as decorations for a party or wedding, or as part of a marketing campaign.
Giant letters and numbers can also be used to add intrigue and excitement to an event. They are often used as part of a photo booth backdrop.
In short, large numbers are a versatile and fun way to add something extra to your event!
At CollageandWood.com, we have created freestanding wooden numbers that we can modify to any letter height.
They are more durable than cardboard lettering.
If you need your letters smaller, we can do that, and we can make any lowercase or uppercase letter up to 3.5 feet tall!
HOW DO YOU MAKE OVERSIZED CARDBOARD NUMBERS AND LETTERS?
If you're feeling crafty, you could try making your own large numbers.
All you need is some cardboard, scissors, double sided mounting tape, and paint (if desired). Once you have your materials, follow these simple steps:
Trace out your giant cardboard letters or numbers onto the cardboard.
Cut out large numbers from the cardboard. Make sure they are big enough to be seen from a distance!
Tape the numbers together with the double sided mounting tape.
Decorate them however you like! You could paint them, add glitter, or anything else you can think of.
Making oversized cardboard numbers is a great way to add a personal touch to your event. Plus, it's a fun activity that you can do with friends or family.
However, cardboard letters are flimsy and do not stand on their own.
In contrast, giant wooden numbers from Collage and Wood come with custom wooden stands.
At Collage and Wood, we do lettering differently.
Many events need letters to stand indoors, other products are needed to stand securely outside in the grass.
Our versatility and ability to customize for your event allows you to create the perfect letters, aligned with your vision! You can choose font name and size, with an option for indoor and outdoor stands.
If you don't have the time or inclination to make your own large numbers, don't worry - we've got you covered!
IDEAS FOR USING LARGE NUMBERS AS EVENT DECOR
As we mentioned before, large numbers can be used for a variety of purposes.
Here are just a few ideas to get you started:
Use them as decorations for a birthday party, wedding, or graduation or reunions.
Add them to a marketing campaign or promotional event.
Use them as props at church, in a play, musical, or other performance.
These are just a few ideas - the possibilities are endless! So get creative and have fun with it!
TIPS FOR MAKING YOUR LARGE CARDBOARD NUMBER DISPLAY LOOK GREAT
If you're using large numbers as part of a display, there are a few things you can do to make sure it looks its best.
First, consider the total letter count for placement of your numbers. You'll want to make sure they are visible and easy to read from a distance.
You'll also want to make sure they are evenly spaced out and in a straight line. This will help create a clean and polished look.
Finally, don't be afraid to get creative with your display! You could add lights, streamers, different dimensions or anything else you can think of to make it really stand out.
EXAMPLES OF LARGE NUMBER DISPLAYS
Not sure how to put together a large number display?
Here are a few ideas to give you some inspiration.
Ready to take it up a notch for your event? Let's make it a collage!!
For a birthday party, you could create a large display with the birthday person's age. Decorate it with streamers, balloons, and lights.
Cover the number with flowers. Here's an example from one of our client's who covered a wooden number with pink roses:
We love partnering with student organizations and colleges for events.
WHERE TO BUY LARGE LETTERS AND NUMBERS
At Collage and Wood, large wooden letters are our specialty!
We believe that wooden letters are a superior alternative to cardboard letters both in durability and aesthetics.
We have a large selection of pre-made numbers and letters, or we can create custom pieces to match your event's theme.
Our actual shipping charges are FREE in the United States.
Use our easy order form for uppercase letters on any of our wooden letter pages.
If you need lower case numbers or custom lettering, just contact us!
Oversized wooden letters is a great choice for event decor and we look forward to your special event!
We also offer a variety of different finishes, so you can find the perfect look for your event.
Check out our website today to see all of the different letter and characters options available.
These are just a few ideas - there are endless possibilities! So get creative and have fun with it.