Senior Night is coming, and there's a lot to think about.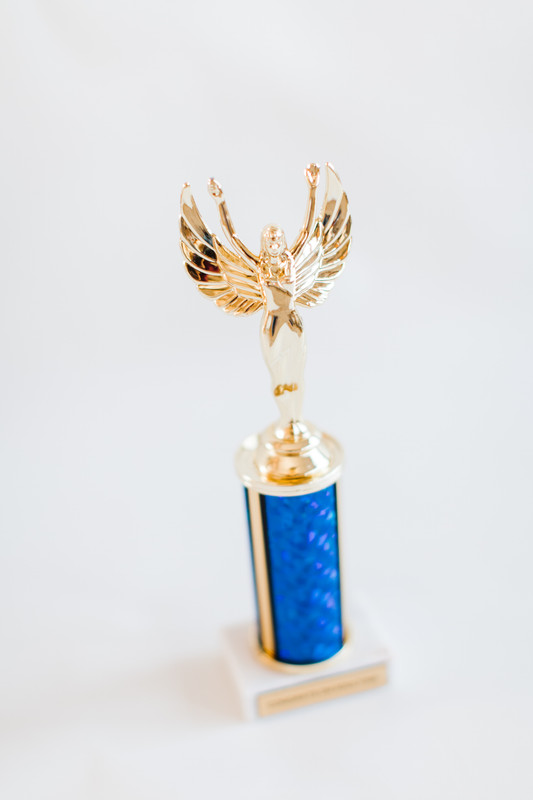 There are decorations, gifts, performance anxiety (for you, it may be your first time in front of a big crowd). There will also be a bit of bittersweet joy as you begin to close the chapter on one part of your child's life and begin to turn towards the inevitable: high school will end soon.
As you start to prepare, I wanted to share some ideas with you to help you maintain your poise and enjoy the night to your fullest ability. You may not be able to use all of these ideas, but I hope one will resonate with you and allow you to give yourself grace to show up as the best possible you on your child's senior night!
Know what to expect. Ask other moms who have been there, touch base with the coach and/or booster club as appropriate. Find out what night senior night will be held and what expectations are of the parents. Also find out how much time you will have - packaged gifts will definitely have to wait until after the game. Make a plan for what your senior will do with any flowers, balloons, etc. Ultimately, knowing what to expect will ease your nerves. Just know that even the best plans might be flexible. So try to go with the flow if there are any surprises!
Distract yourself with happy thoughts.

Every adversity in life gives us options: we can bend to the adversity or we can find a way to overcome it. Senior Night is the same. You can allow yourself to be overwhelmed with what you are losing (your baby is growing up and it's almost official!) or you can focus on the amazing memories sports have given your family and make the night as special as you can. Even if you are participating in a virtual or socially-distanced senior nights, there are still lots of fun ways you can personalize the evening for your senior. Check out this blog for more ideas on socially distanced senior night activities!
Get Inspired.

Before the game, it's time to play your own hype music. Maybe you can visualize yourself running through your own tunnel or to the top of the steps like Rocky. But find some music that pumps you up and puts you in a great mood. Put together a playlist that makes you feel confident and strong. Again, this is a night that you should enjoy to the full!
Practice mindful breathing.

Deep breaths have a great track record for calming nerves. After my heart attack, we practiced a variety of stress-relieving methods, including deep breaths. It takes some practice, so I suggest trying it out BEFORE senior night. Anytime you feel stressed out, take a moment to take five deep breaths. Inhale through your nose slowly for five counts, hold your breath from 2-3 counts, and then release your breath through your mouth for five counts. Again, it takes some practive and you might be as surprised as I was when it comes to breathing out for five seconds. IT SEEMED LIKE FOREVER! But with practice it becomes more normal, and, thankfully, an effective practice to decrease stress.
Visualize the evening.

Again, if you do some research before Senior Night, you will have an idea of the planned flow of the evening. Make your plan, and once you have all of the pieces in place, visualize all aspects of the evening. Make sure you think about walking out onto the field or gym floor. Think about a flattering yet comfortable outfit you want to wear. Imagine yourself looking and feeling fabulous and proud of the accomplishments of your senior. This is a night that your senior and YOU will be honored for your commitment to helping your athlete compete to the best of his ability. Visualize that pat on the back, momma.
I hope you are able to relax and have fun on your child's senior night. Like so many moments before it, senior night passes in a blink and will become another beautiful memory for you and your family. Keep your self-talk and attitude positive and it will be a perfect evening - whether everything goes perfectly or not!
Do you have any tips to add? I'd love to hear!