If you're looking for a unique and meaningful gift for a volleyball player's senior night, you've come to the right place!
At CollageAndWood.com, we specialize in creating one-of-a-kind photo collages that capture each athlete's unique story.
Many schools and parents have asked up incorporate the player's jersey number, name, school colors and any other important details into a beautiful and lasting piece of art.
It's no secret what my favorite volleyball senior night gift is - but the reason why might surprise you!
It's not just because this is my signature product or that I was the first on Etsy to offer jersey number collages specifically for volleyball senior night.
Senior night gifts are my favorite because they're so personal. It's also because the very first collages I made for athletes were for my own volleyball players.
Senior Players Love Our Custom Collages
Why do senior volleyball players love our collages so much?
For starters, they're completely personalized and customized to each individual player.
We take into account the athlete's jersey number, name, and any other important details to create a collage that is truly special and unique.
Additionally, our volleyball collages are made with high-quality materials that are built to last.
We want your volleyball player to be able to enjoy their collage for many years to come!
Celebrating senior year with your volleyball team
Senior night gifts are often given to athletes by their teammates and their parents.
These gifts are meant to show the athlete how much they are appreciated and admired.
For many athletes, senior night is a time to reflect on their time as part of the team and everything they have accomplished. It is also a time to look forward to the future and the new opportunities that await them.
Senior night gifts can be anything from a simple card or gift certificate to a more personal and heartfelt gift.
Whatever the form, senior night gifts are always cherished and become lasting memories for those who receive them.
Jersey Number Collages For My Travel Volleyball Team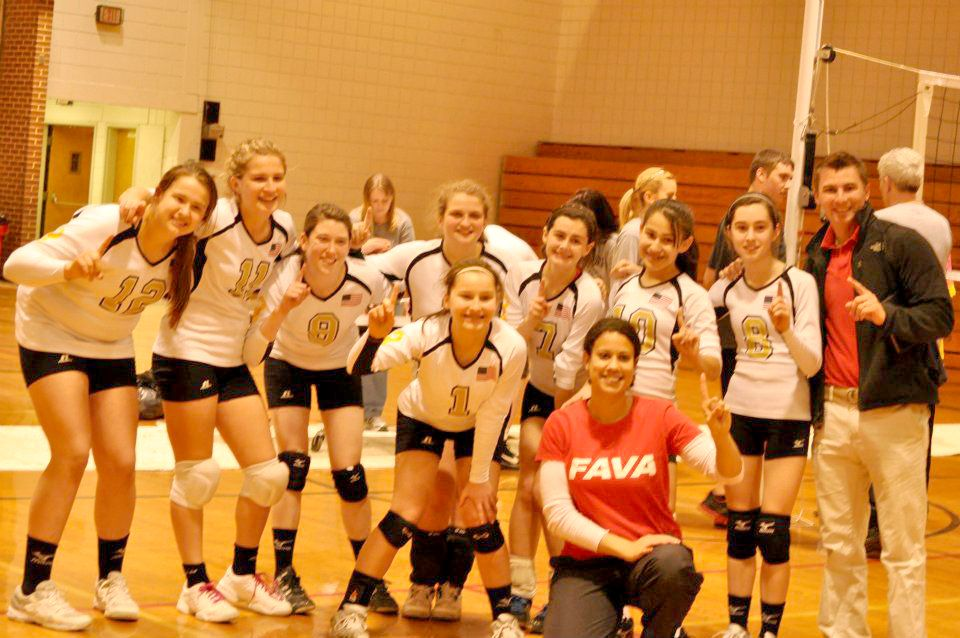 As anyone who has ever been a part of a team knows, the bond between teammates is unlike any other.
You spend countless hours practicing and working towards a common goal, and in the process, you get to know each other in a way that few others do.
That is why this volleyball team was so special.
We supported each other through the good times and the bad, and we made some amazing memories along the way. 
Like the time I told them I was pregnant with Asher, and they were the first to know outside of me and Jon!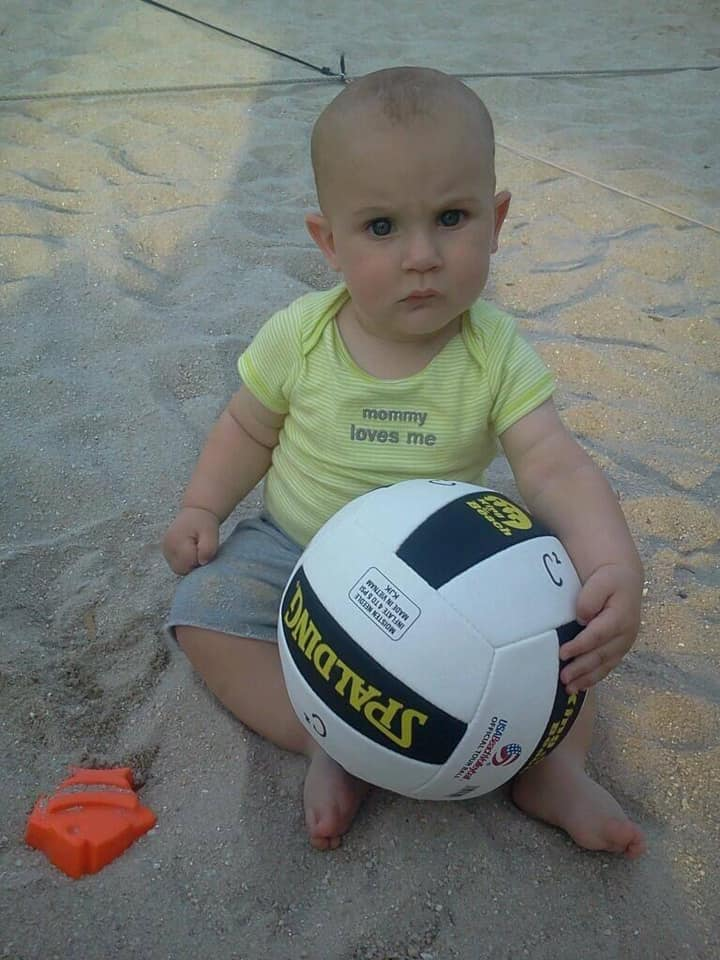 Then there were some tougher times, like when Jon was diagnosed with Type 1 diabetes and suffered an extreme low at one of our travel tournaments.
He was holding Asher at the time and it was so scary - but all of my team moms sprang into action and saved the day!
I am so grateful to have had the opportunity to coach such an amazing group of girls, and I know that our bond will last long after our playing days are over.
Memorable team moments
Champions are not champions because they never fail, champions are champions because they pick themselves up after every fall.
And that's what we did, time and time again. We fell, but we always got back up and tried again.
And finally, our efforts paid off.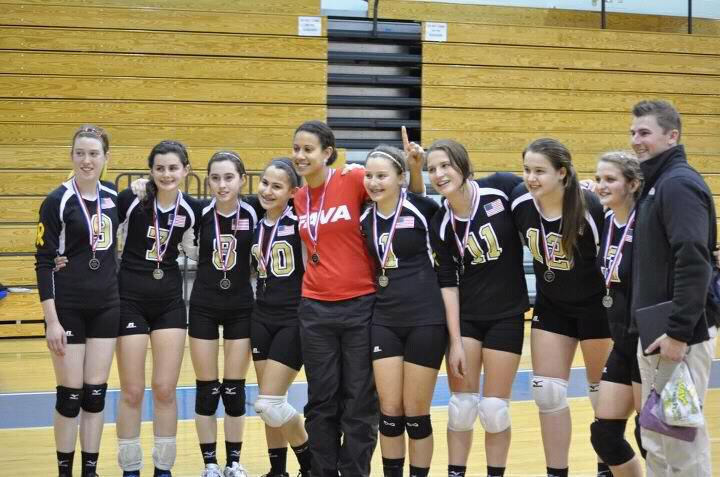 We won the regional championship for our division in volleyball. It was a hard-fought victory, and it was oh so sweet.
And I'll never forget the look on my teammates' faces when we realized that we had done it.
That moment was one of the proudest of my life. I wanted to help the girls remember it, too.
Senior Night Gifts That live on Past Many Seasons
Sports are a big part of many people's lives.
They provide an opportunity to compete, to test oneself, and to build character.
For some, sports are also a way to connect with others and form lasting bonds.
When a child participates in sports, they often develop a strong sense of pride and accomplishment.
These feelings can be even stronger on senior night, when members of a sports team are recognized for their years of hard work and dedication.
We are connected by the memories and I know that a warm glow spreads through all of us when we look at those collages.
If you're looking for a keepsake to help your child remember their senior night, here are some ideas: 
1. Choose the volleyball collage style and size you want: 
We can make a volleyball collage in the shape of numbers or letters. We have several sizes to choose from: 12 inch, 15 inch, 18 inch, 24 inch, 30 inch, and 36 inches.
2. Upload your images.
It's a time to celebrate all the accomplishments you've made over the past four years.
Submit your favorite photos from any game that you want to remember and I'll create a one-of-a-kind collage that captures all your memories in one place.
Whether it's for your dorm room or family room, this collage will be sure to bring back all the feels for your seniors.
If you're interested, make sure to order for your seniors about three weeks before senior night!
3. Approve the design. ✅
Designing a senior gift is a fantastic way to show your seniors how much you appreciate them.
It's an opportunity to create something unique that they'll cherish long after senior year.
When we design a senior gift, the sky's the limit!
You can include their school colors, team picture, or even inside jokes.
The best part is that once you approve the design, your personalized senior gift will soon be on its way.
You'll receive the finished product within 3 weeks and the reaction from your seniors will be priceless and something that you will remember forever!
Are you ready to get started? Let me know if you have any more questions!
Looking for football senior night gift ideas? Check out this article!
If you love this article, you should check out our style series for moms on senior night!