Regular price
$120.00 USD
Regular price
Sale price
$120.00 USD
Unit price
per
Sale
Sold out
Holds up to 15 pictures per number
✅ ORDER WITH CONFIDENCE 😊

1️⃣ Upload Your Pictures.

2️⃣ Add special notes under ANY picture to communicate with your designer!

After your purchase, you will receive a confirmation email.

When you collage ships, you'll receive a tracking number to follow its journey to you!
✅ SEE IT AND APPROVE IT BEFORE IT'S MADE 🤩

Now, you get to relax. We'll take it from here.

Within 72 hours, you'll receive a design to approve.

That's right! Before we make it, you get to approve the design!
✅ GET A MOM WIN 🎉

We can talk as much as you want during the process (or as little!)

Get ready to watch their face light up as you relive the memories together!

You will receive a shipping notification when your collage gift is on the way!

🌟 Digital Designs Delivered in 3-5 business days via email.

Expect Delivery within 2-3 weeks.
COMMON QUESTIONS ABOUT ORDERING POSTERS:
What Size Should I get?

All posters need 10-15 images per digit.

Common poster sizes are

Getting the poster printed will cost more as the size increases.

If you need a different size, just let me know!
How do I get the border (matting?)

To get the look of the border show in the examples, you will need to purchase a mat and a frame.

As a general rule, your mat should always be 1.5 times as wide as your frame, or wider. (source: USAoncanvas.com)

Here are some common combinations:

8x10 Poster. 2x3 mat. 12x16 frame.

16x20 Poster. 2x2 mat. 20x24 frame.

20x30 Poster. 2x3 mat. 24x36 frame
How Many Pictures Do I Need?

You will need 10-15 pictures per digit.

For example:

5 = 10-15 images

05 = 20-30 images.
Share


Custom football poster ideas from Collage and wood is the perfect way to show how proud you are of his accomplishments!

As the football season comes to an end, don't let your son's hard work go unnoticed. 
Your son has worked so hard over the past four years and now it's time to celebrate his dedication with a one-of-a-kind poster from Collage and Wood.
Our football senior night posters are completely customizable, so you can choose your son's favorite photos, colors, and quotes to create a truly unique keepsake.

Whether your son is headed off to college or taking his talents to the NFL, this custom senior night poster is sure to make him smile.
So don't wait - order your Senior Night poster from Collage and Wood today!
Browse more sports posters!
Find more senior night gift ideas here

 ⬇️


View full details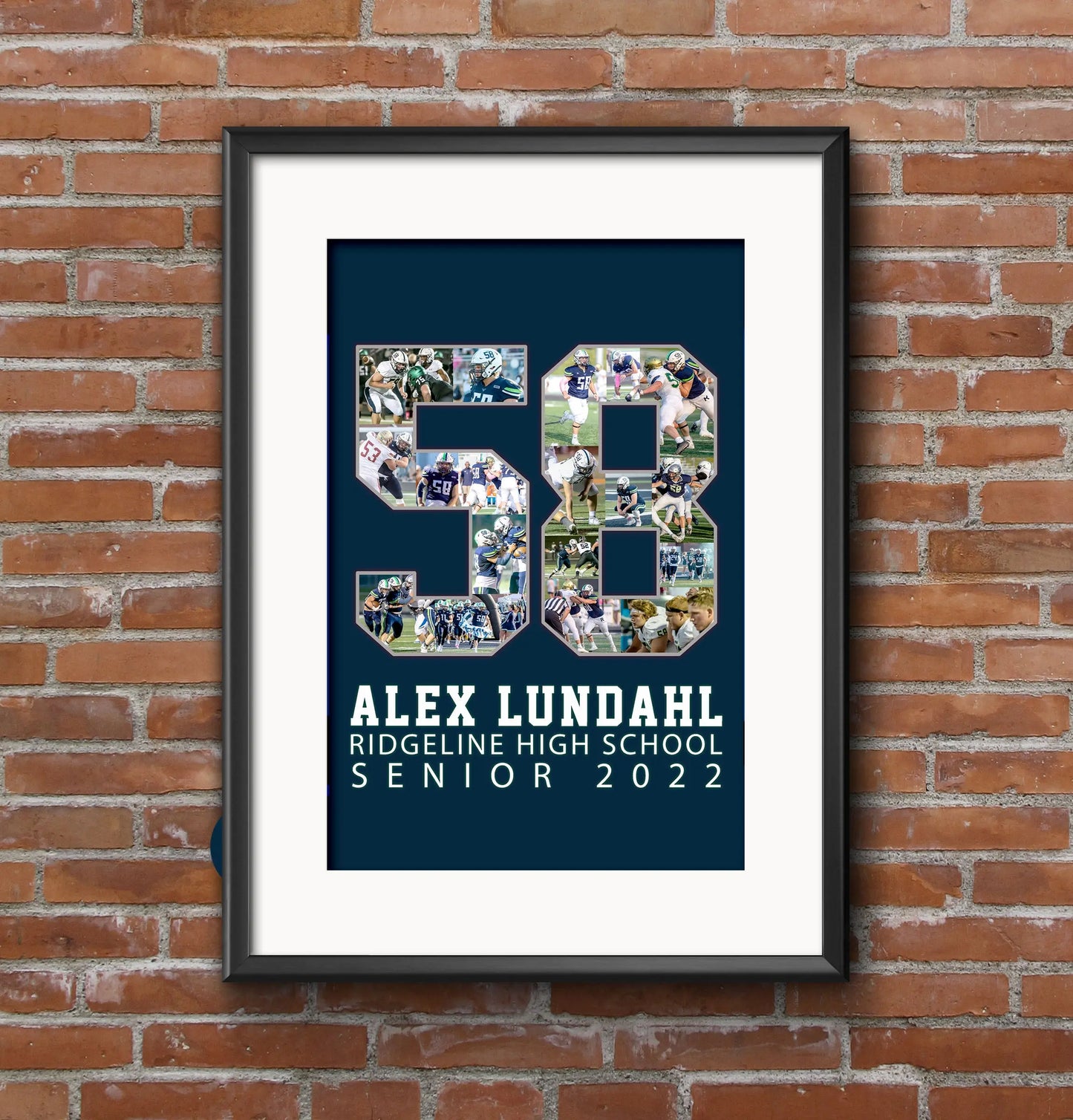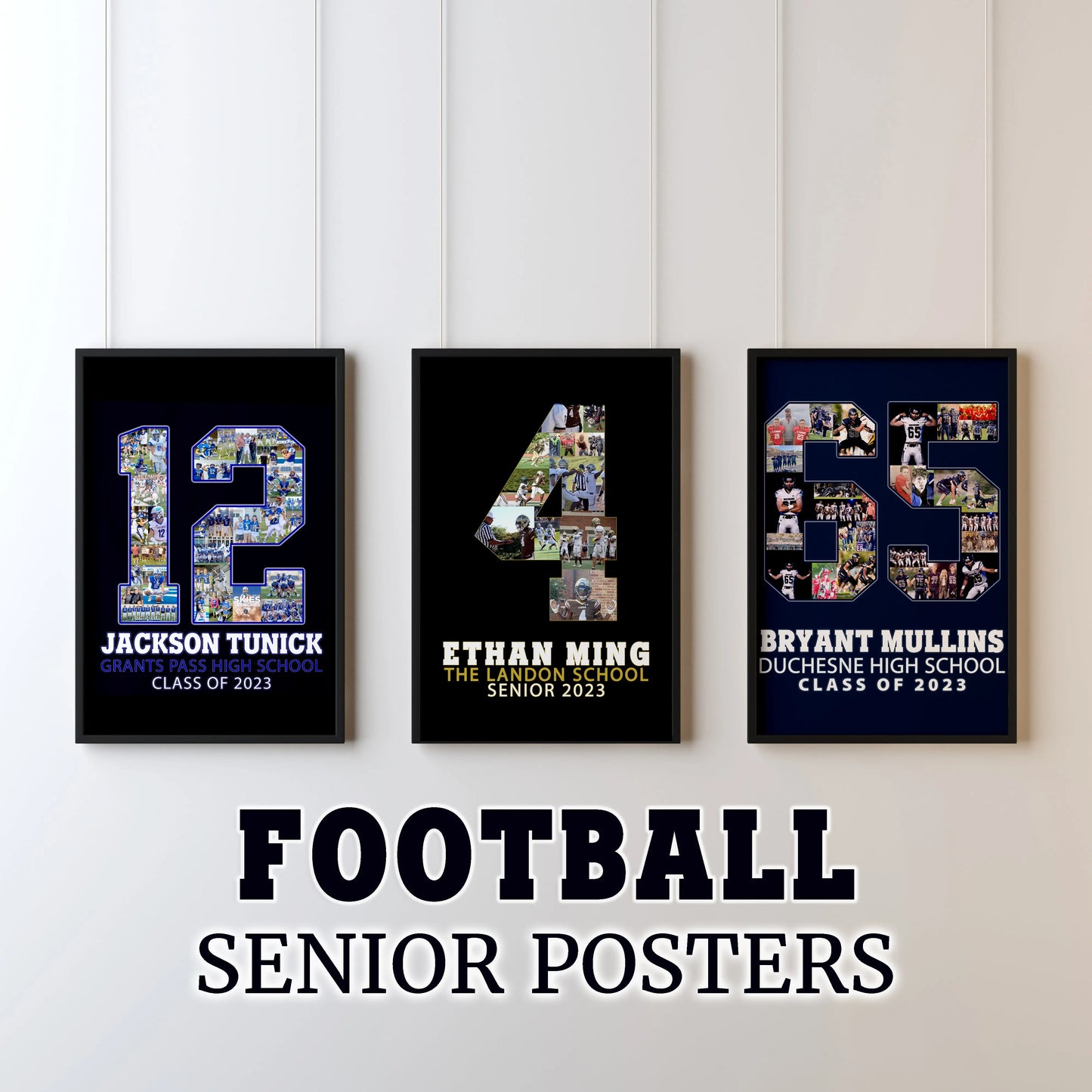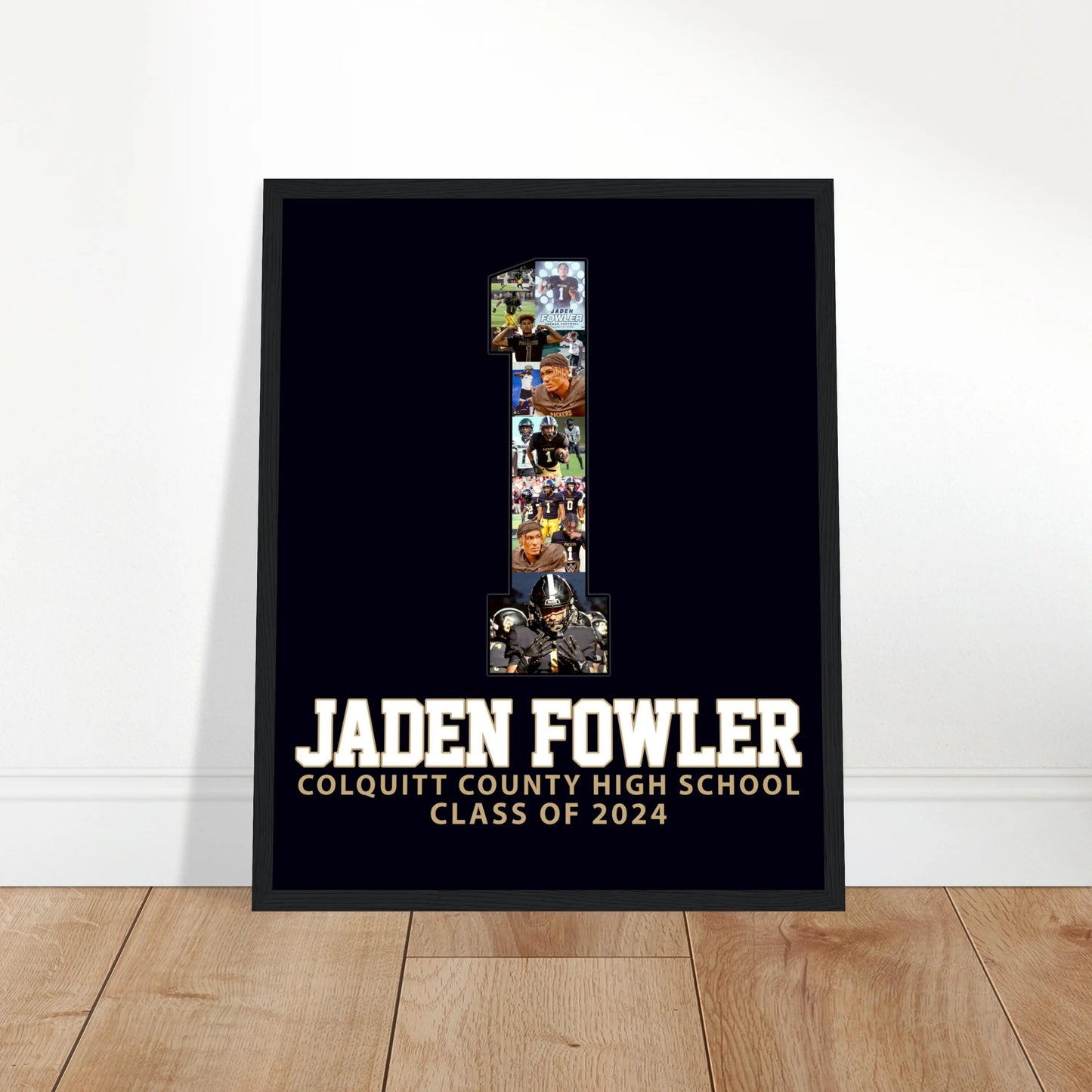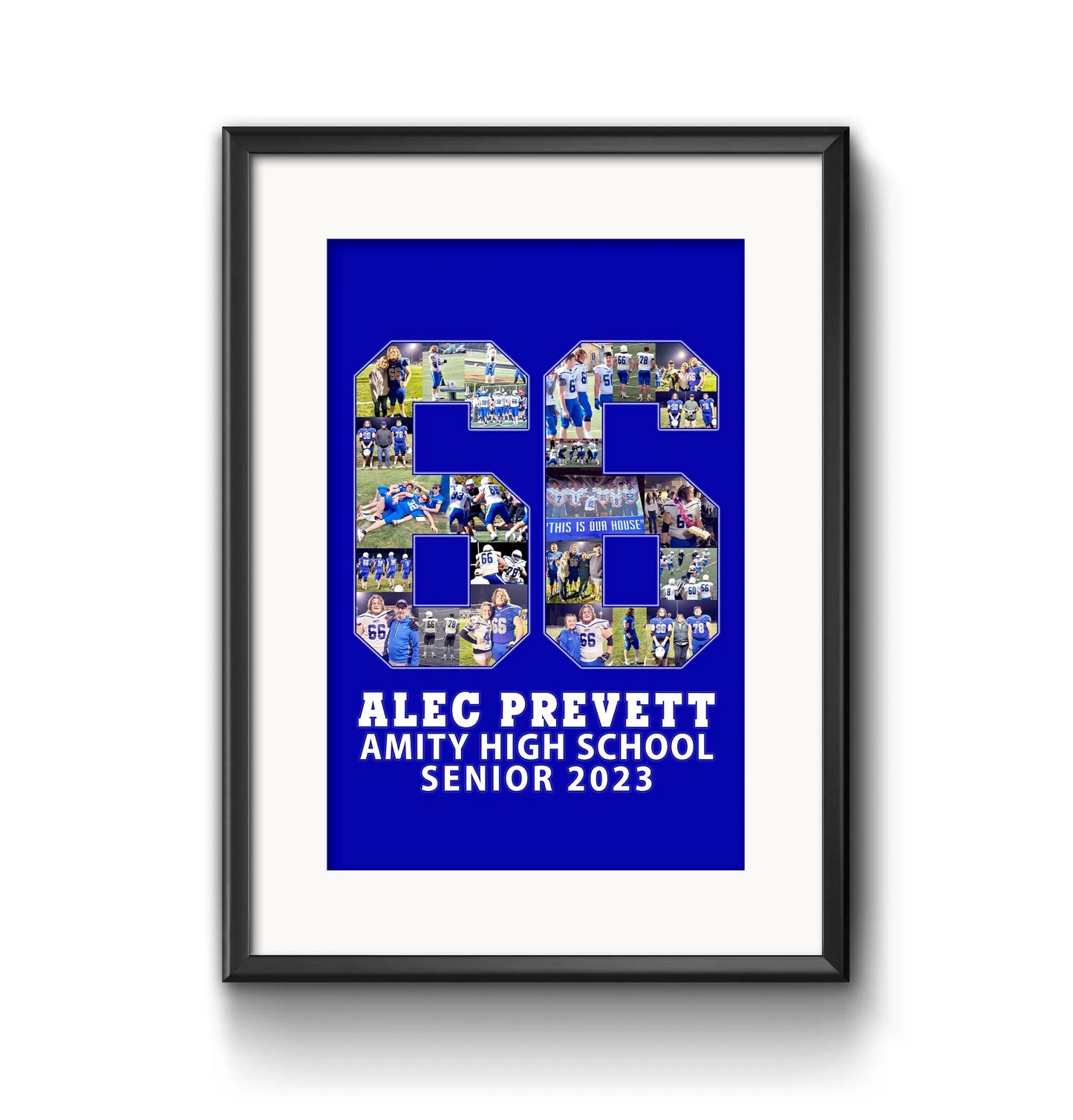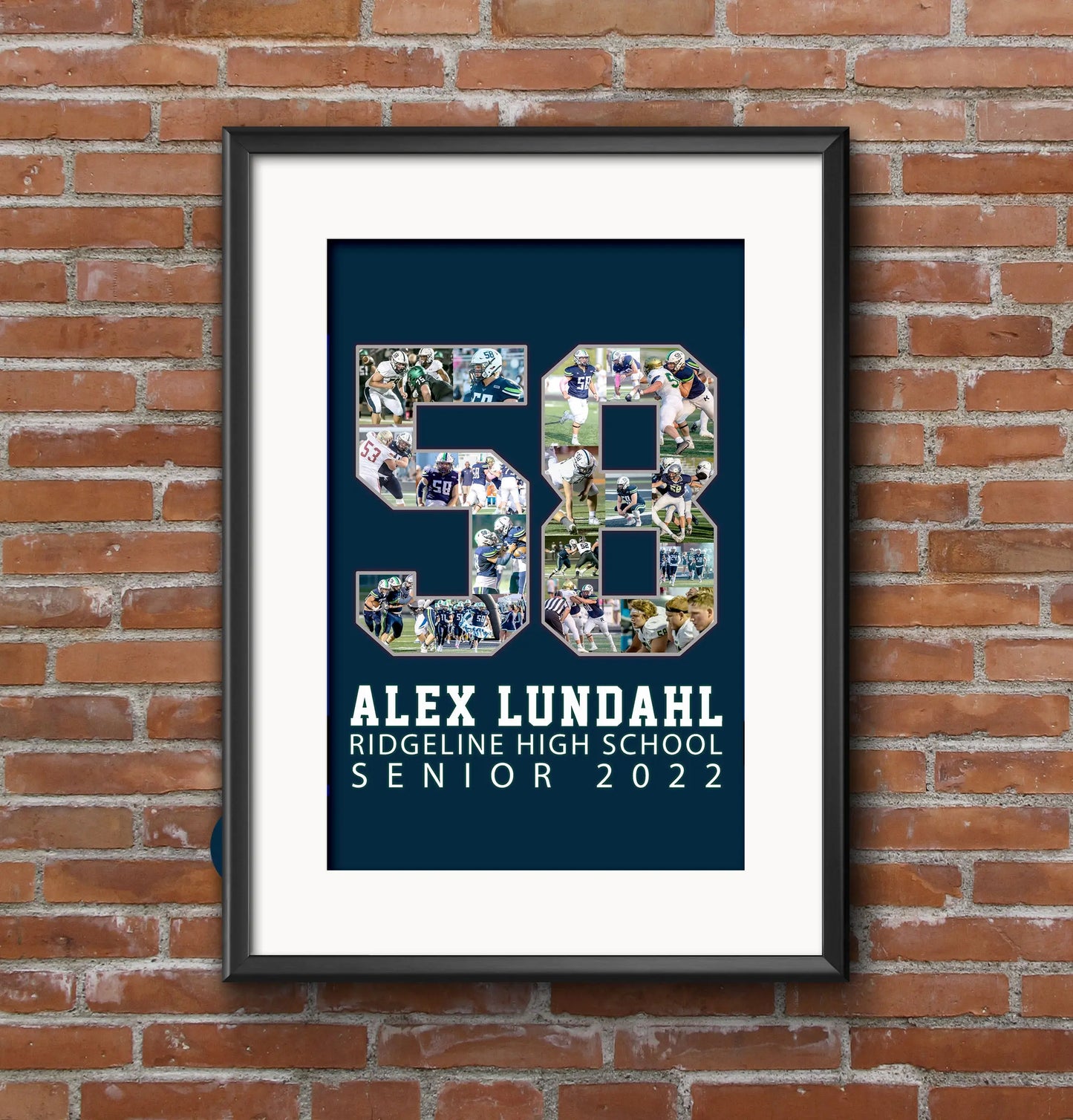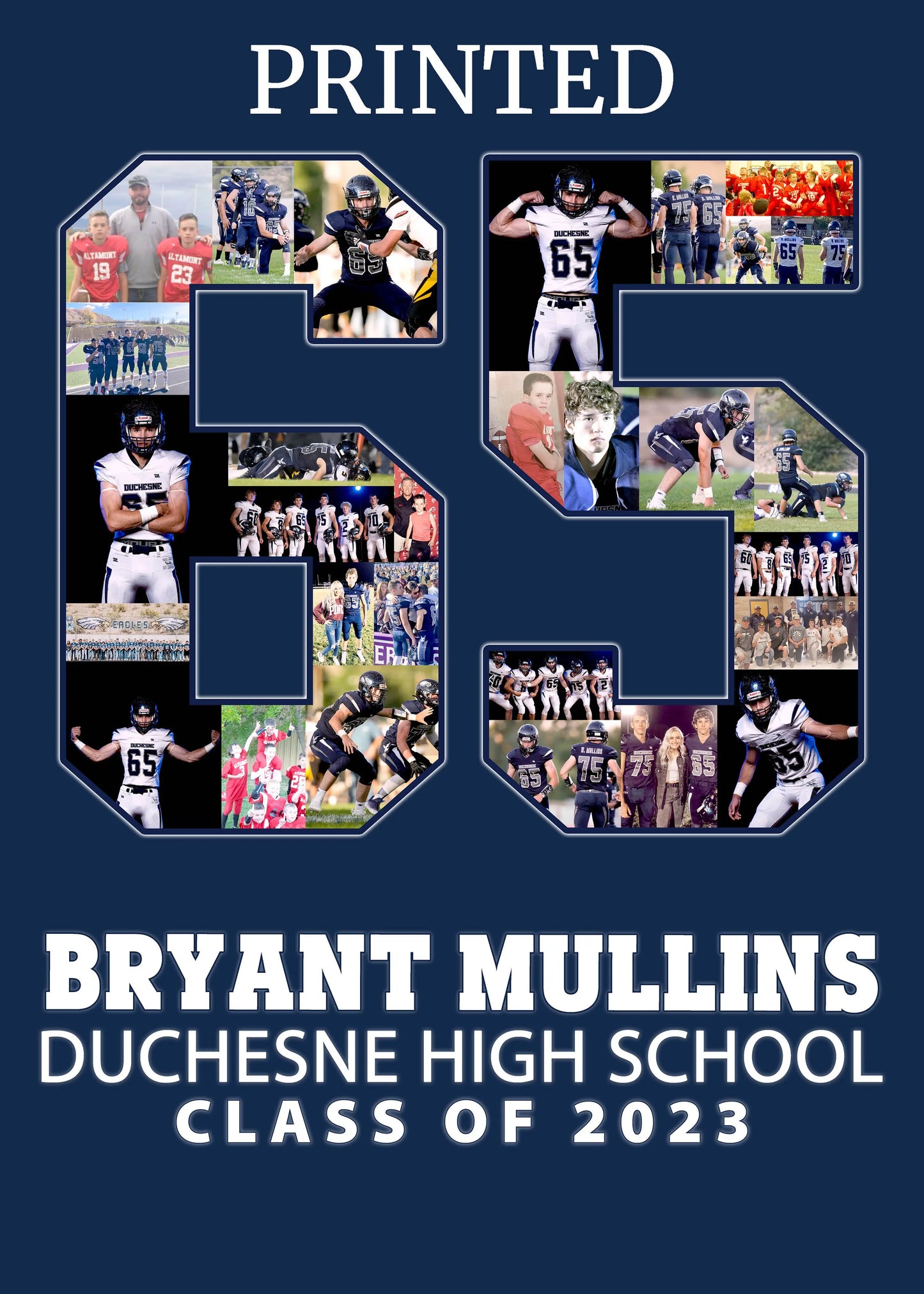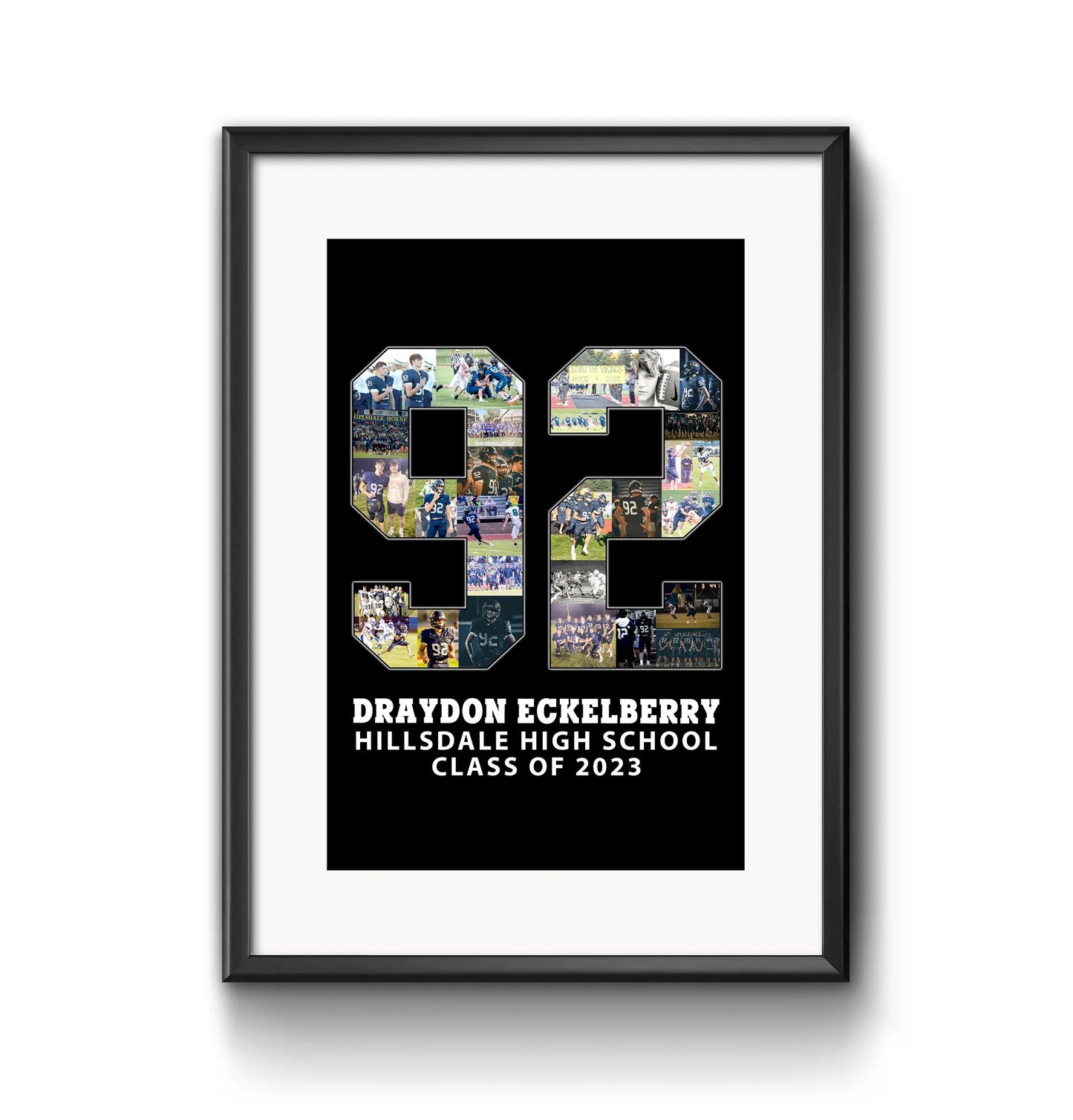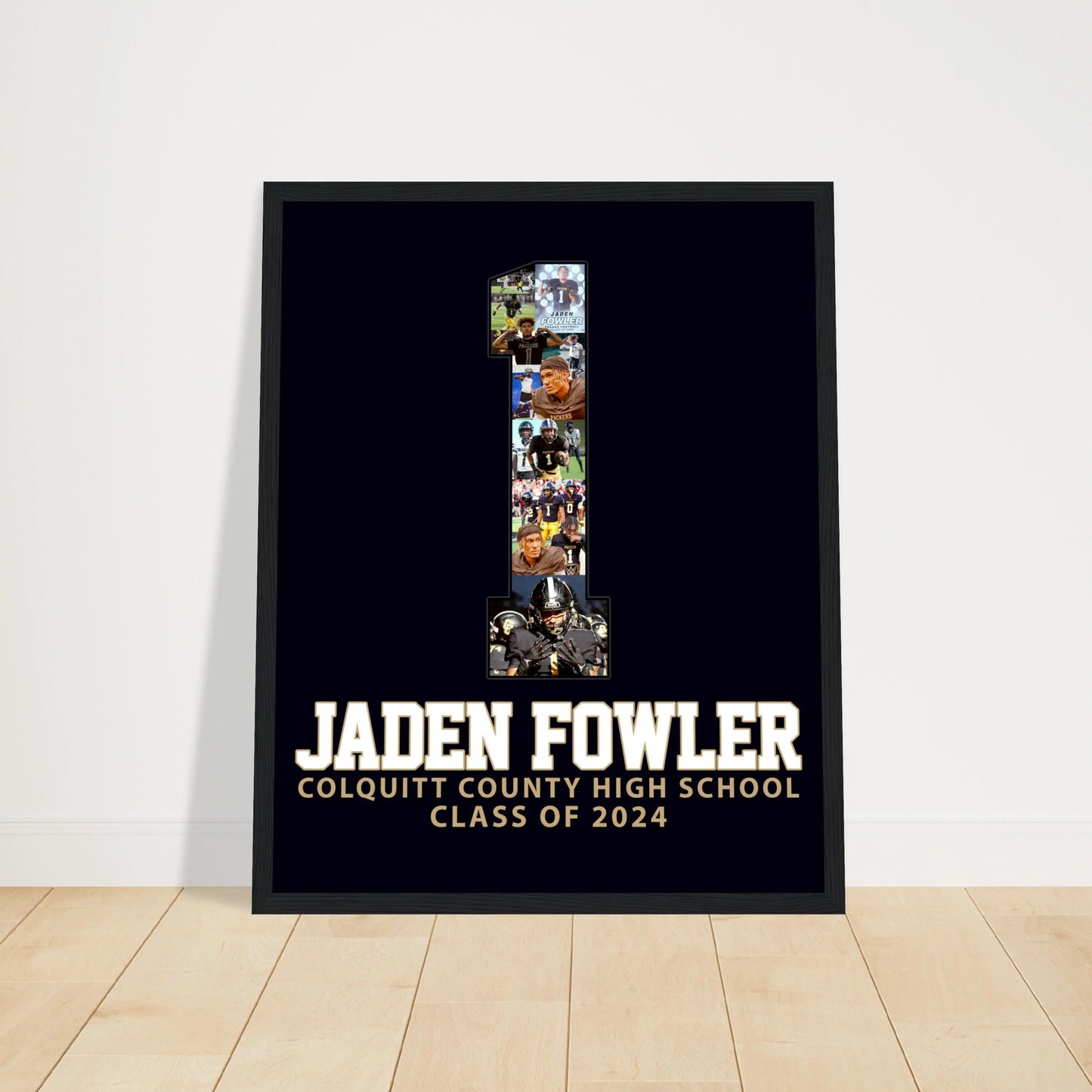 SENIORS, YOUR GRAND FINALE AWAITS! Score Big with Custom Senior Night Gifts!

🌟 Awesome news! As soon as we receive your order, our team of talented designers will kickstart the magic ✨ You won't have to wait long to see your personalized design, as we'll send you a proof in just 3-5 business days. The best part? You have complete control! You can review the design, request any changes you'd like, and make it truly perfect before we bring it to life. Once you give us the green light, we'll swiftly turn your vision into a stunning physical product. We're committed to delivering excellence quickly, so you can expect your order to arrive within 3 weeks. 🚀 Let's create something extraordinary together!
⭐️ How You Will Receive Your Poster ⭐️
Digital Posters

Ready to bring your memories to life? After giving us the go-ahead, we'll swiftly email you with your digital masterpieces attached. Inside, you'll discover a high-resolution .jpg image, capturing the essence of your vision, along with a polished PDF, showcasing every intricate detail.

To ensure your prints match the quality of your sports performances, we recommend trusted local printers like Staples or Office Depot. With their expertise and top-notch equipment, your prints will be nothing short of extraordinary!

Get ready for the thrill of seeing your design come alive. Give us the green light, and we'll handle the rest!

🚀 Let's make it happen together!

Framed/Printed Posters

Once you give us the green light and approve the design, we'll swiftly send it off to our trusted partner printer. Their commitment to excellence ensures that you'll receive a printed masterpiece that surpasses all expectations.

Please note that the printing and delivery process typically takes about 2 weeks. We want to provide you with the highest quality prints, and good things take time. Rest assured, it'll be worth the wait!

In total, from approval to delivery, the process usually takes around 3 weeks. We appreciate your patience as we meticulously craft and deliver your personalized poster.

Have more questions? Text us: 910-302-3066 or email us!