Welcome To Our Video Series ...
What to Wear on Senior Night: Style For Moms
What Do I Wear On Senior Night?
Carrie Hagee, Certified Personal Stylist, joins Crystal for a series of conversations about options for what parents should wear for senior night events.

Scroll down to read Carrie's styling tips.
Senior Moms ask this question every season.
One of the top searches around senior night isn't just about the best senior night gift to give your athlete on senior night. That's why I created this series: to answer the question of "What do I wear on Senior Night?"

Whether you are planning for fall senior nights outside on a football field or winter senior nights in the gym, I've partnered with an expert to give you all of the best advice.

You deserve to feel confident and comfortable during your child's senior night. Scroll through to find short videos with style tips for every sports season!
Introducing the Storyteller Stylist.
I met Carrie in late 2019. She is graceful, kind, and as I found out early in our conversation, a former athlete!

You can learn more about Carrie on her website The Storyteller Stylist, where she created virtual styling services that help women get dressed every day. She knows that most women struggle with knowing what to wear. You're in luck, because she's here to arm you with confidence!

Being the parent of a senior athlete comes with a unique set of challenges, especially in light of the events of the last few years.

You want to do everything you can to support your child during this time, but it can be difficult to know exactly what to do. Do you layout clothes or seniors?

Who picks YOUR outfit on your child's Senior Night? And some middle schools have celebrations like 8th grade night - football ideas are needed and more!

It's tough to know what to wear at these special yet sporty recognition events!

In this series about what parents can wear for senior night, we'll explore some ways that you can support your senior athlete and help them celebrate their accomplishments.

Obviously, simply being present is a great way to show your support to your senior during their final year of competitive athletics.

This show of support will mean a lot to your child, and it will also give you a chance to spend some quality time together. If you're unable to attend in person, consider streaming the event online so that you can still cheer them on from afar.

In this series, we'll cover fall sports to spring sports. Make sure you check out our Senior Night event series where we share senior night ideas for cheerleaders to baseball senior night ideas.

Typically, getting dressed for senior night doesn't include a special senior night gown. Carrie has so many fun and tasteful ways you can tie in school colors in your outfit.

Another way to support your senior athlete is by helping them create a keepsake for their time as a student-athlete.

This could be something as simple as making a scrapbook or collage of pictures and memories from their career. That's where we come in with amazing senior night gifts!

Alternatively, you could purchase a special piece of jewelry or clothing item that they can wear with pride.

Whatever you choose to do, take the time to sit down with your child and reminisce about their time as an athlete.This will be a cherished moment for both of you.

Finally, show your support by helping your child prepare for their future after graduation.

If they plan on continuing their athletic career at the collegiate level, assist them with the recruiting process.

If they're undecided about their next steps after senior year, help them explore different options and encourage them to pursue whatever brings them joy.

Whatever path they choose, make sure they know that you're behind them every step of the way of this school year and beyond.

Being the parent of a senior athlete is both challenging and rewarding.

By attending their games, creating a keepsake, and preparing for their future, you can show your support in multiple ways.

Most importantly, take the time to enjoy this special moment in your child's life - they'll remember it forever.
Intro to Senior Night Style for Moms (Transcript)

Crystal Waddell
0:01 I thought you know what, I thought it might be fun to talk to a stylist about how to approach senior night. So do you feel comfortable with the idea of senior night?

Carrie Hagee 0:11
Yeah, yeah, absolutely. Yeah. I remember those days. So I played I played a few sports and yeah, so ...

Crystal Waddell 0:21
What did you play?

Carrie Hagee 0:22
I played volleyball. That was my big one.

Crystal Waddell 0:26
What? What position did you play?

Carrie Hagee 0:28
I was a setter.

Crystal Waddell 0:30
I was a setter!

Carrie Hagee 0:33
Oh, yeah, like I'm five foot five. So I wasn't... I was a setter. And tennis. I played tennis and ran some track, but, here and there....

Crystal Waddell 0:45
Wow, look at you! All around!

Carrie Hagee 0:50
It was, yeah. So I love what you're doing, too. You know, I've been I've been following you for a while now. And I think it's I think it's so wonderful what you do. So yeah.

Crystal Waddell 1:01
It's fun. I love celebrating life, you know, and after, after the events of the last year and like my own health problems, you know, it's just such a fun thing.

And I'll tell you really quick: I'm making a collage right now for a world champion acrobat. And she did all that before she was even a junior in high school. I was, like, so inspiring. So I'm really grateful to be able to like kind of interact with the people that I interact with, they make me you know, wow. So much is possible. There is no excuse you know, so anywho...
Looking For The Best Senior Night Gift?
How Do I Wear School Colors on Senior Night?
All sports moms can agree: I love my school's colors, but how can I wear them in a way that doesn't look cheesy?

You don't need to settle for an outfit that makes you uncomfortable! There are stylish and unique ways to show your school spirit without looking like you're wearing the mascot costume.

We've created this series to help you find pieces of clothing and accessories that incorporate your school's colors in a tasteful way. It will teach you how to create outfits with these pieces, why certain items work better than others, and give you some easy ideas to make dressing for your child's senior night a breeze!

Join me as I chat with the Storyteller Stylist, Carrie Hagee about how to wear school colors on Senior Night. (And really, any game night!)

Enjoy!
Senior Night Style For Moms: How To Wear School Colors (Transcript)

Crystal Waddell 0:03

Let's talk colors, then I'm going to kind of put you on the spot because we haven't rehearsed any of this so ... there are some colors that are more flattering, you know, I would always want to wear dark colors, if I was going to go out in front of peopleI have a lot of black pants in my closet. But what if the school colors are light? Is there any considerations there? I mean, in terms of like, you know, you want to feel like it's flattering, right? So any thoughts on maybe some lighter colors?


Carrie Hagee 0:39
Yeah, I mean, if you are comfortable wearing, you know, like a white pant, white linen pants, for example, or, you know, or a khaki pant, which is a light which you can go with a lighter, you know, tan color. And then mixing that you can you can do like almost a monochromatic look, you know, it really just depends on the school colors. You know, a lot of times with school colors, you'll have a white and a red, right? Or, a white and a blue. This side note, I think a stylist needs to come in and work with schools on their colors, because some of them they don't, they just don't don't always look so great together.


Crystal Waddell 1:27
Yeah, like royal blue and bright yellow. Those were mine.


Carrie Hagee 1:31
Yeah, all right, exactly. So you know, that's an idea. You could you could if you're comfortable. But you know, if you're not, you could still go with a lighter denim jean if you want. Also, you know, it just depends on the season and what you're comfortable wearing. Because, you know, the last thing you want to do is show up wearing something you're not comfortable in and then you're going to look uncomfortable, you know, if you feel uncomfortable, you're going to look uncomfortable.

So I would try something like that and I wouldn't go to so extreme with the color variations in your clothes because it's just going to shine a spotlight like right on you. So you want it to be you know, either kind of monochromatic or just more muted. Because even that is still you're still going to look very stylish, but the all the focus isn't going to be on you. Right? It's going to be on your senior.


Crystal Waddell 2:32
I love that. So the monochromatic is just it's just not something I've ever thought about but I do really like that look. So let's say let's say the colors were red and black. You know like what could be a top what mean top to bottom monochromatic look?


Carrie Hagee 2:48
Okay, so see I have a black shirt on today. But it's, I mean, see it has some elements in it. So it's not just the plain black shirt, it's got some puff sleeve, right, all the way across the back of it and up the top. And so you could wear a black blouse with a pair of black pants. And you could wear red statement earrings. Or you could wear or you could have a red, red shoes, like a red flat. That's where you can add a pop of color. And it's not so overwhelming, right? It's a subtle pop of color. I actually love that. So I would love to see someone wearing that just like a black monochromatic outfit with some red statement earrings.

Or, or you know, a red flat or if you're someone who doesn't like to wear flats, you can also wear wedges. Wedges are great so you're not wearing the heel. You know a wedge has the flat, it gives you that height but without you know without a heel. I mean it's a heel but it's a wedge, right? So a wedge is something that would be great to wear indoors. If you want to add you know, a little bit of elevation if you're not someone who likes to wear flats, that's another option.


Crystal Waddell 4:09
Yeah, I like the idea of a wedge because I have a pair of wedges that I bought right before I went on a trip last year. And they were so cute. I got so many compliments on them and I had never you know, I'm a pretty laid back person. I wear a lot of sweatshirts, t shirts. So for me that was kind of getting dressed up and fun, you know, but I could walk in them and I didn't feel unsafe. So that was that was something that was really great.


Back to top of page
SHOP WINTER SENIOR NIGHT GIFT IDEAS NOW! BASKETBALL, WRESTLING, HOCKEY
Senior Night Style For Moms: 3 Things to Remember to Stay Confident and Comfortable on Senior Night
Hey Sports Mama,

You deserve to feel confident and comfortable on your child's senior night.

Don't let yourself be stressed out when it comes time to buy clothes or accessories for this big event. Listen to expert advice from the Storyteller Stylist Carrie Hagee so you can enjoy this moment as much as your senior athlete does.

It's your child's senior night and you deserve to be feeling confident, comfortable, and stylish. Carrie Hagee will tell you what not wear on that big day so only top-notch items find their way into your closet for this occasion.

This video continues our series on Senior Night Style for Moms. If you find it valuable, please share it with a friend!



Transcript

Crystal Waddell 0:02 So, okay, let's just talk about that elephant in the room of the belly, right? Because I think like, even I, at this point, my son is young, but you know, I'm a little nervous about, you know, my midsection right now, you know, and I would love to possibly drop a few pounds. But if I, if I couldn't, and I was just, you know, as I am right now, and I wanted to kind of bring that belly in, do you have any tips on bottoms or like flattering styles for women who are self conscious about the midsection?

Carrie Hagee 0:39 Yeah, I think try to stick with a flat front pant. And then you know, if you're, if you're also, if you're, if you're someone who would wear like a wide leg pant, you're, you know, that, that's a flattering pant. I think I think one thing that that women need to get away from the idea is that wearing my clothes bigger, wearing them boxier is going to conceal what's underneath. And it actually has the opposite effect, it actually makes you look bigger, but people you know, women do it to try to conceal.

The best thing you can do is try to accentuate the waist. Now what I mean by that is accentuating the smallest part of your waist. That's, that's, that's a big difference. So, you know, say for example, say you want to wear a dress, and it's just a straight dress, it's gonna look so boxy, there's no shape, find the smallest part of your waist and add a belt there, or add some sort of tie, you know, to kind of bring that in, it's not going to make your you don't, you don't cinch it so much that you're like, you know, it's squeezing in, but you want it to come in a little bit. That is actually going to have a slimming effect. And so, I mean, adding about talking in and adding about helps, always helps.

So, I mean, those are some ideas of as far as pants go. And I know some people may not want to hear this, but a skinny pants, skinny jeans, a skinny pant are flattering on all body shapes. So they're very much still in. Well, I think I think that the skinny pant and the skinny jean will always be in style, because they're the most flattering on every body shape. So, there's something called a Ponte pant. And I recommend this a lot. So it really looks great on everyone. And it's kind of got that, that skinny leg, but it's not so constr-, you know, constricting as sometimes the the jeans can be. So try to look for that. It's called a Ponte pant and you can search you know, different stores or search a store that you like, and search Ponte pant, they sometimes they call it, you know, seven, eight pant, you know or something like that. And see and just take a look at it, try you know, a couple sizes.

You know, a lot of times they'll have, you can check your measurements on there and see, but there's a little bit of stretch to them. And some of them have pockets in the back. And they're just really comfortable and really flattering.

So, you know, you can always add, the only thing I would say is you don't want like really big pockets that stick out on the side. Because some pants you'll get and then the pockets, you know, you'll sit down or you know you're standing and then you've got these extra pocket flaps on the side, you know. Or like really, really thick pleats in the front, if you have a bigger belly. You don't want those big pleats in the front that, because they tend to like bulge up.

Crystal Waddell 4:12 Right Carrie Hagee 4:13 And that just makes it you know, bulkier even more so I don't know if that answers your question, but

Crystal Waddell 4:20 This is wonderful! I could just sit here and I'm like, Ponte pant! You know, as soon as I get off this call, I'm gonna go look it up! Is it Ponte? You said Ponte pant?

Carrie Hagee: Yes, yes. P-O-N-T-E.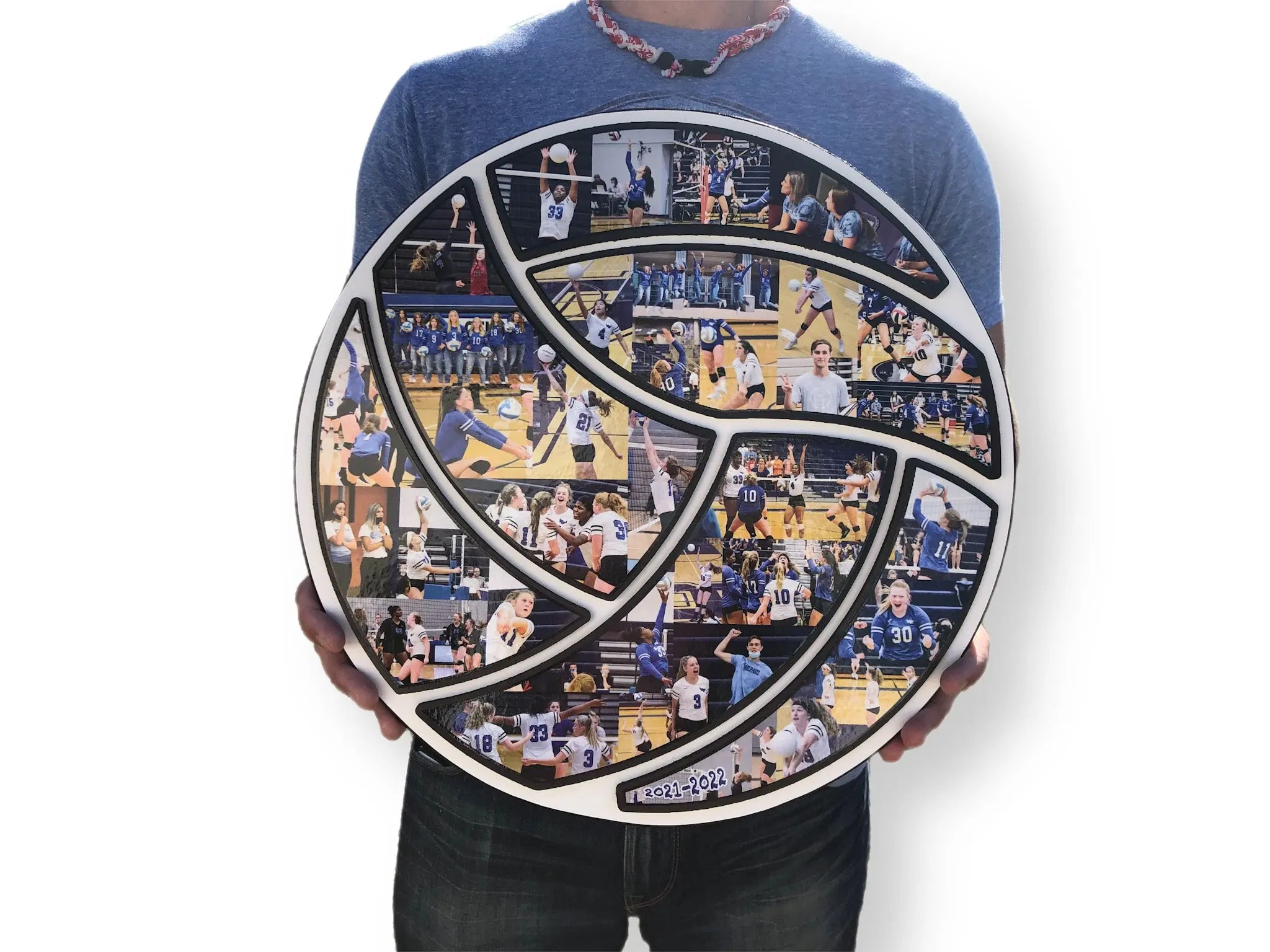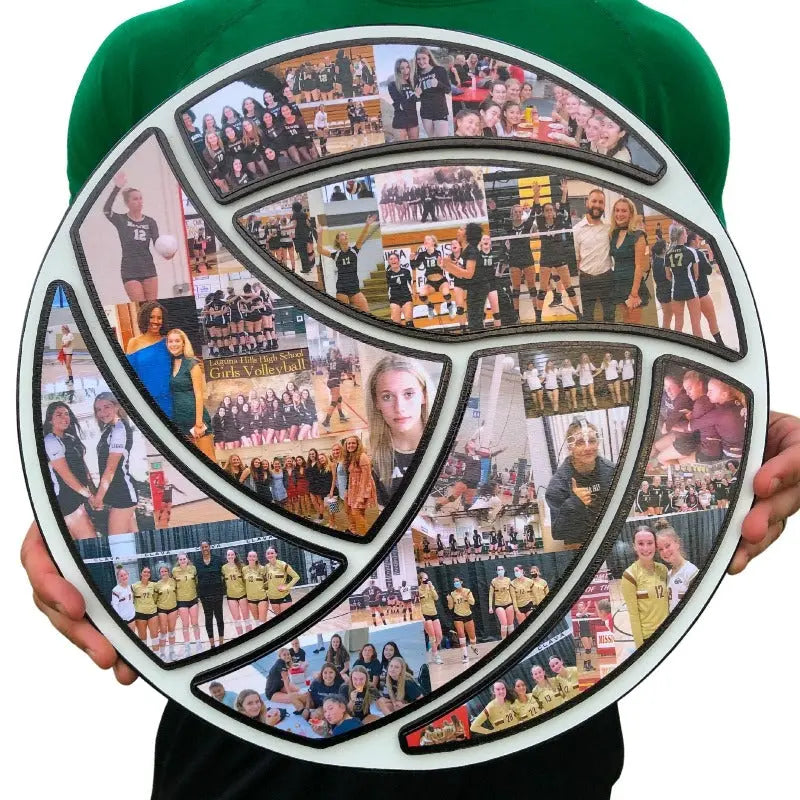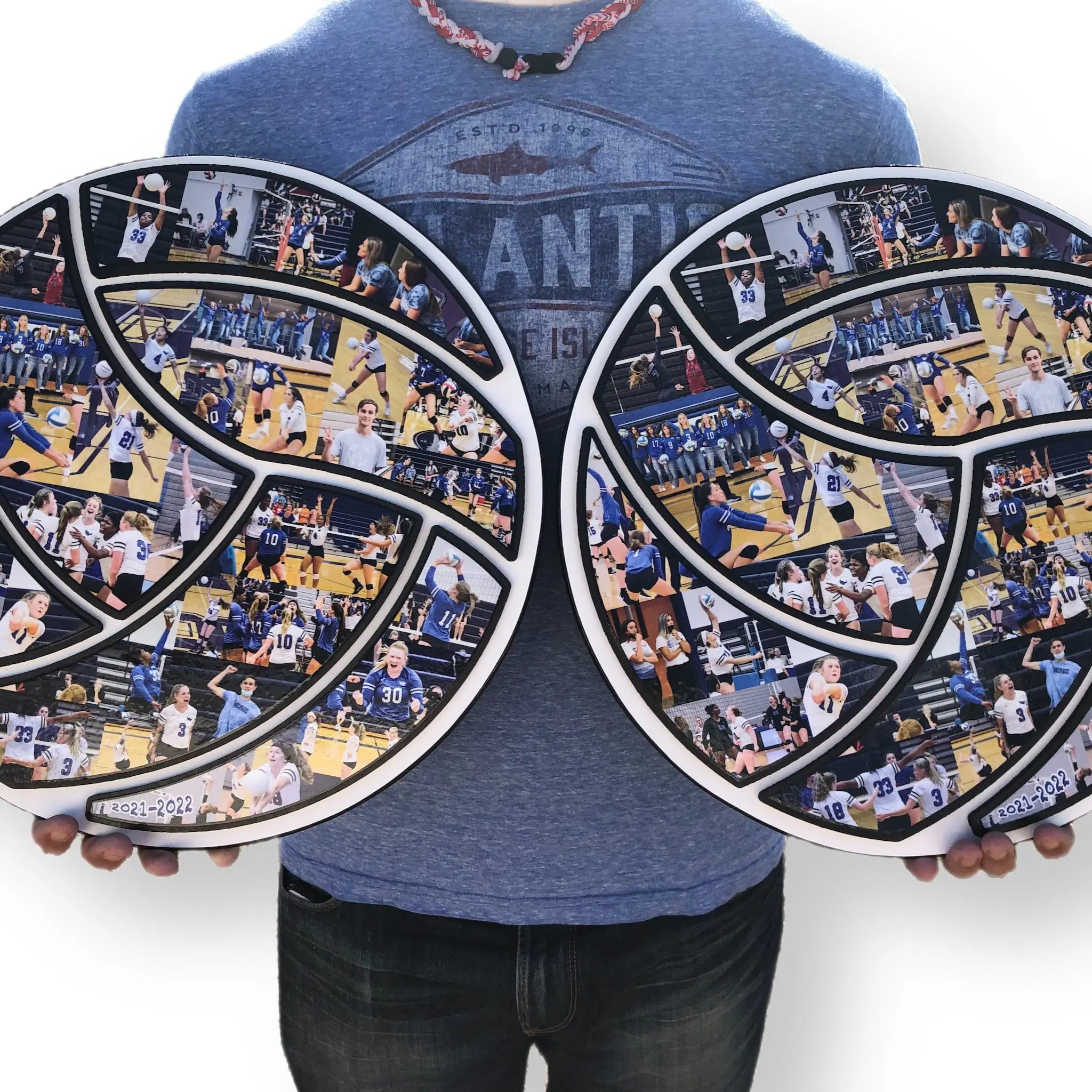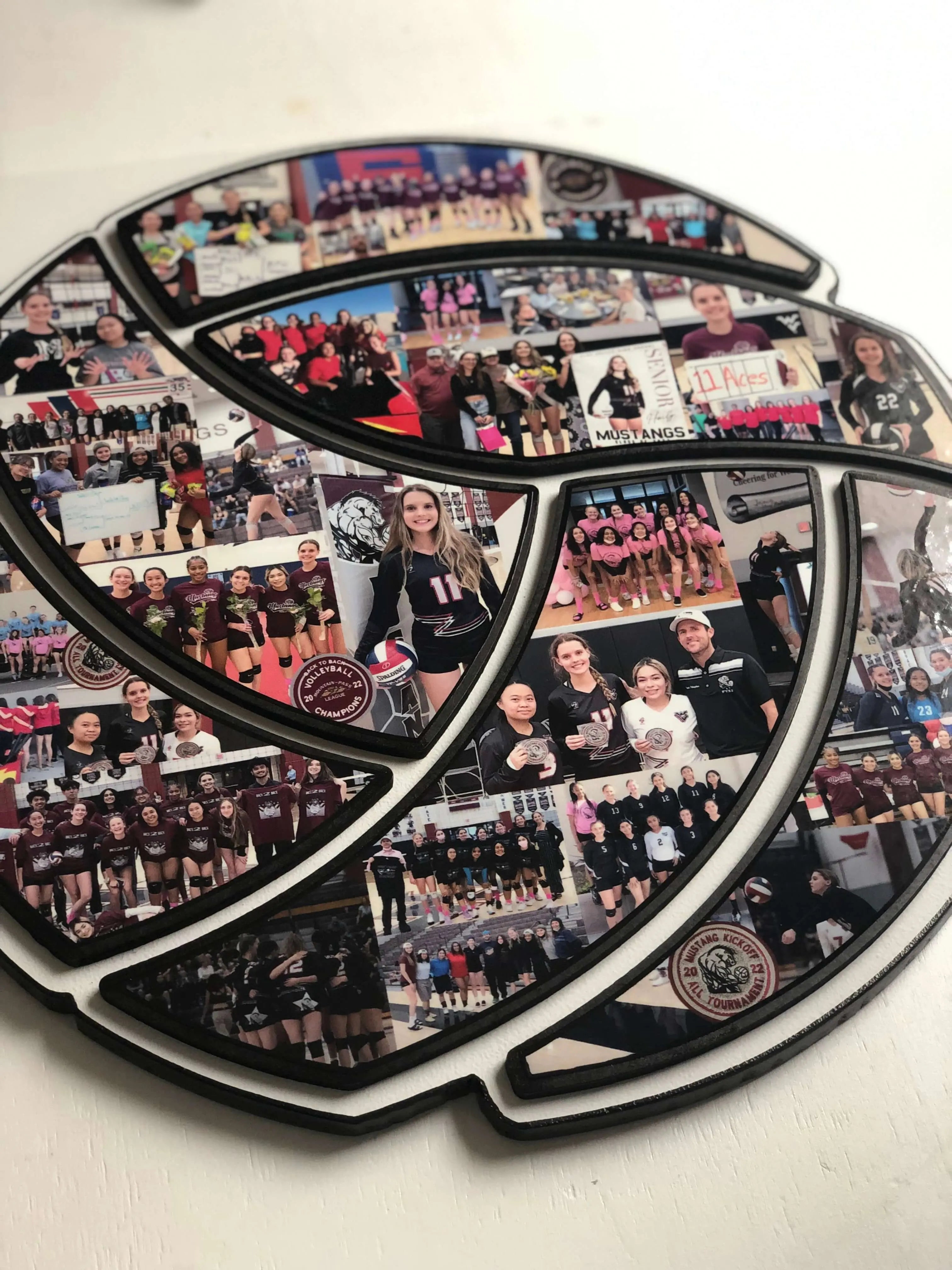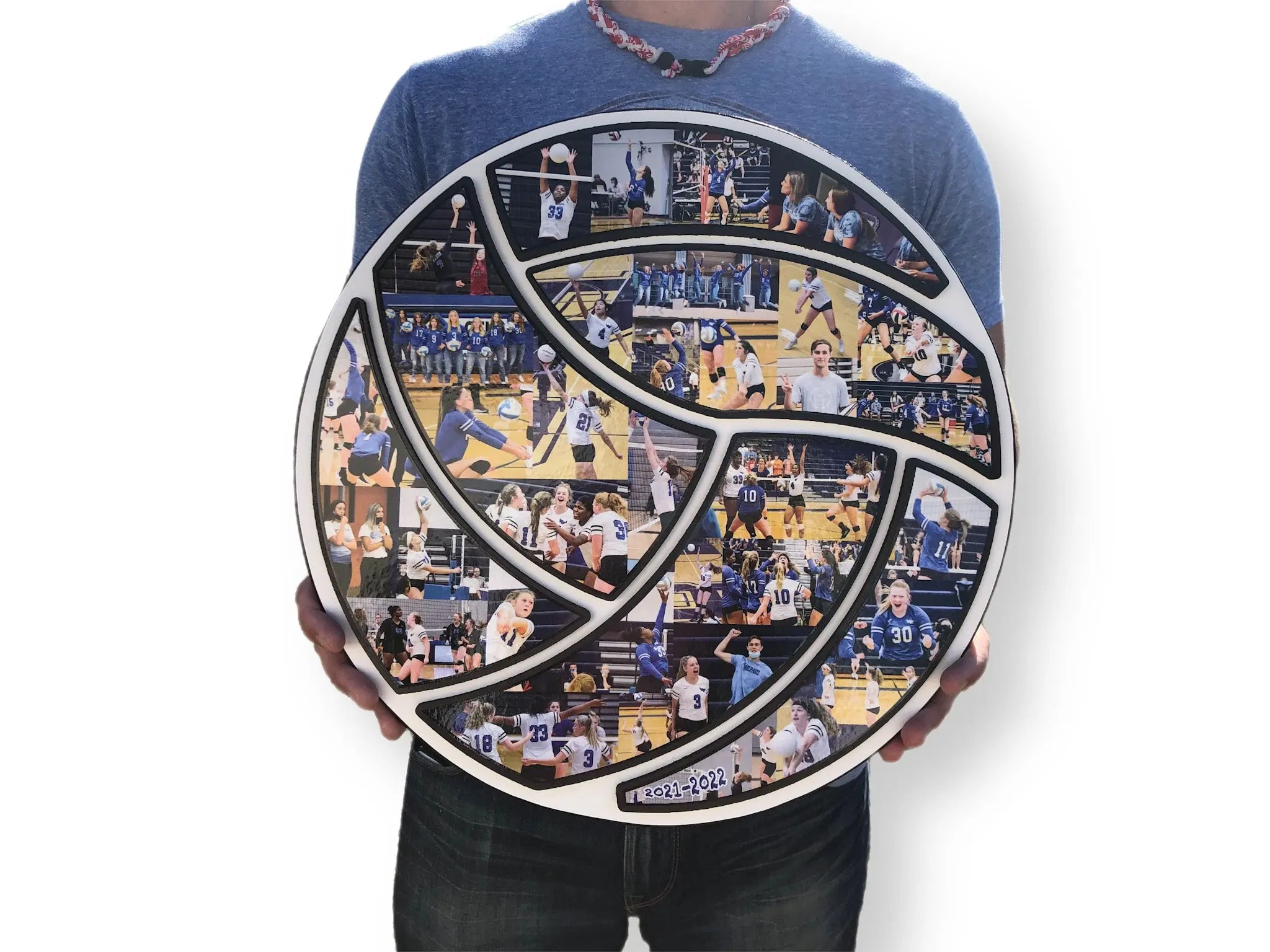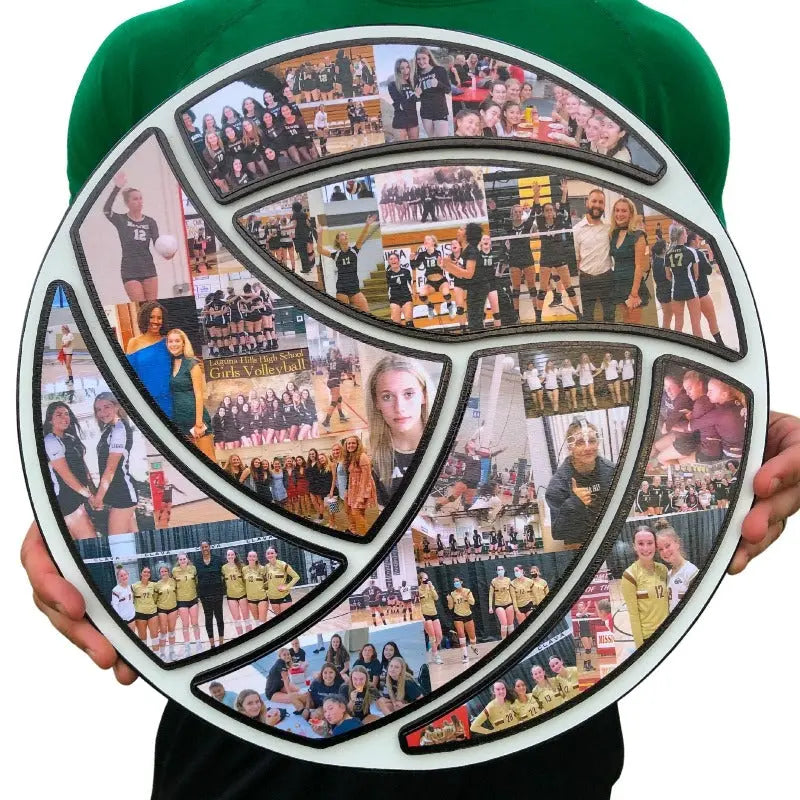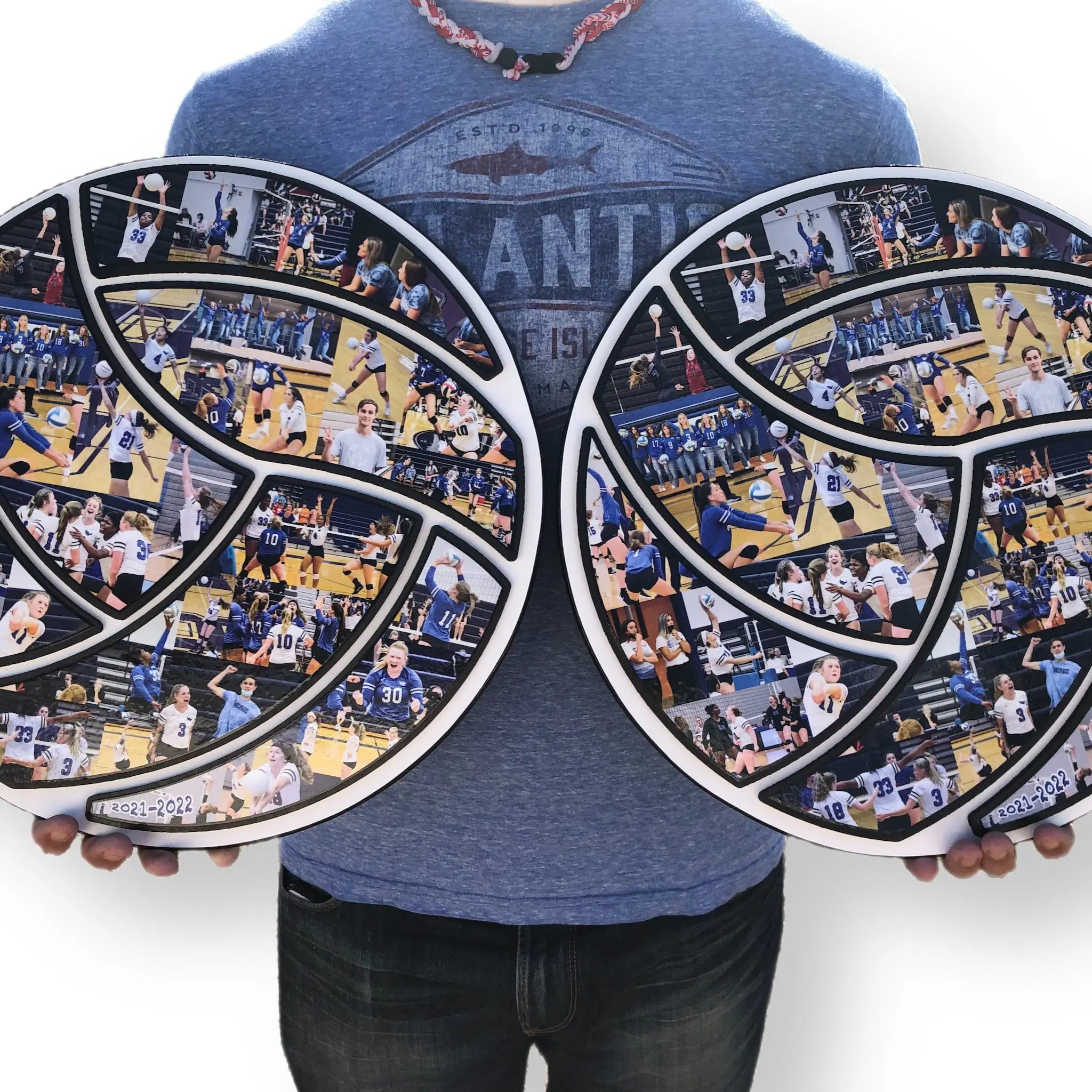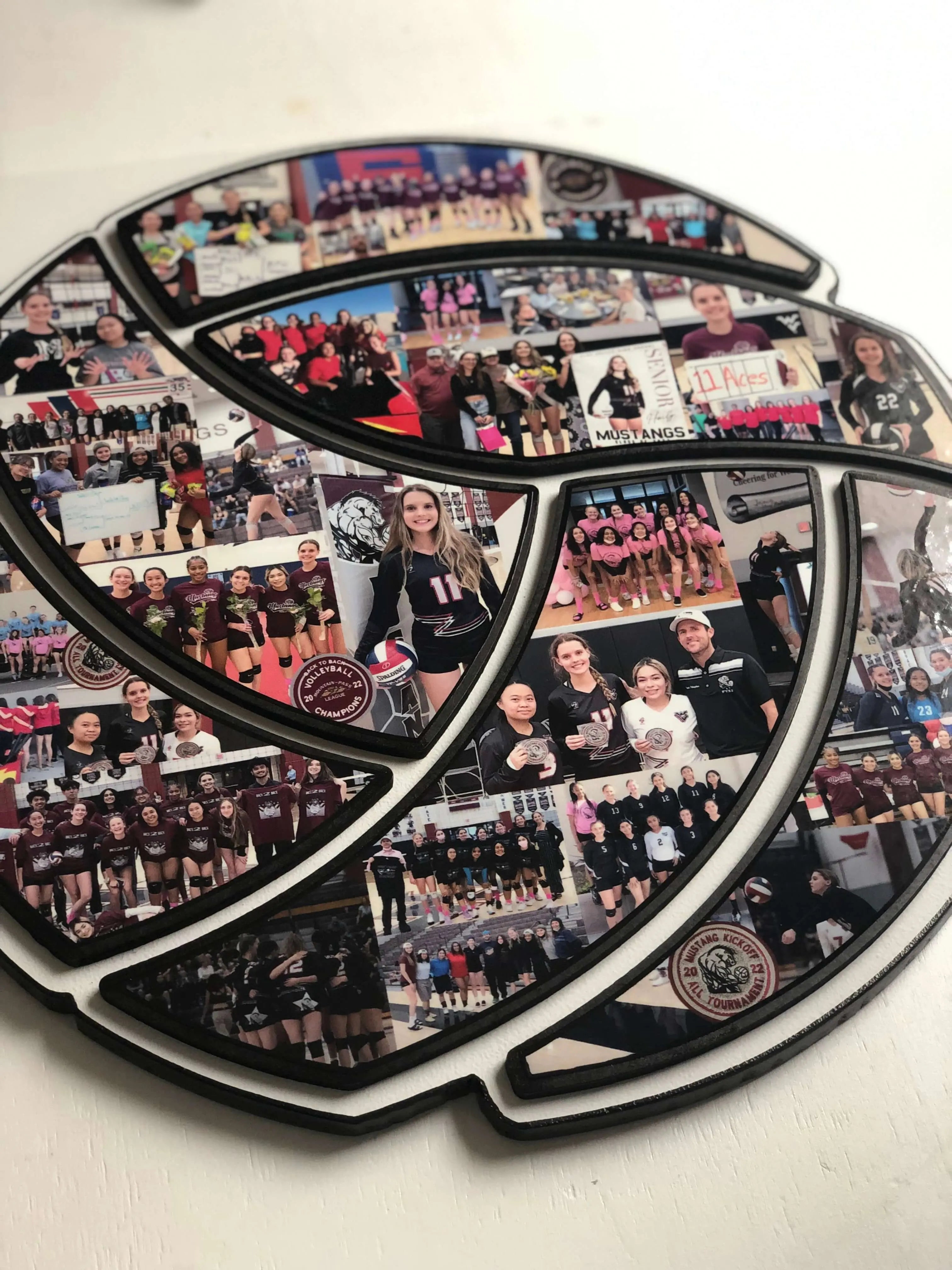 What's It Like For a Senior Sports Mom To Work With a Stylist For Senior Night? Watch This Video!
Curious about working with Carrie?

Schedule your FREE 30 minute style consultation with The Storyteller Stylist.

Carrie wants you to know: working with her is not scary or intense, and you don't need to know anything - except ONE thing.

Watch the video to find out how Carrie can help you and lift you up in confidence as you approach your Senior Night events!



Jul 24, 2023 Crystal Waddell

Coaches are some of the most important people in our lives.

They teach us how to be our best selves, both on and off the field, and they help us to achieve our goals.

If you're looking for a gift that will show your appreciation for all that your coach has done for you, we've compiled a list that will make it easy!

Our blog has some great gift ideas for coaches that are sure to please. Whatever you choose, make sure it comes from the heart, and your coach is sure to appreciate it!
Senior Night Style For Sports Moms: Fashion Trends ... Do or Don't?
Sure, it's trendy ... but should you go trendy with your Senior Night Style on Senior Night?
Why Carrie struggles with recommending a low-rise jean

The truth about fashion trends

Trends vs. In Style

The best jean style for all women
Crystal Waddell 0:03
And one thing I was thinking that was kind of interesting is just the idea of trends. And someone recently said, you know, in terms of jeans, like the mom jean had been a trend for a while. And that was pretty exciting. I never actually went there. But I was excited because I thought if I did go there, that's the jean for me, right? Without the pleats.

Carrie Hagee 0:25
Without the pleats, right.

Crystal Waddell 0:27
But I heard that a new trend that's coming back is the low rise jean. And so I just want to just this is kind of a random tangent, but just that that of trends and elegance and how that kind of works together. No, it doesn't, doesn't work together.

Carrie Hagee 0:46
No, and you know, as a stylist, I have to be totally straight and honest. The low rider jeans, though, if they are in, they'll be out in a heartbeat, because they just are not flattering. They're not a good look. Okay, so here, let me say this, if you like them, I'm not saying you but, and feels comfortable wearing them, I don't want to tell people what they, you know, if it's if they feel comfortable in them, and they want to wear them, then go for it.

Carrie Hagee 1:27
I would just suggest a longer shirt. I'm wearing a longer shirt with them. But here's why I struggle with the low riders. They're not flattering on you know, most people. When and when you you bend over, you got to worry about bending over and there's no support, you know, around your stomach at all. And even if you have a totally flat stomach, and if you're someone who's like super in shape and have a totally flat stomach, the they're just Yeah, I don't know, it's, it's not a it's not a good....

Carrie Hagee 2:10
Okay, trends are not meant for everyone to do nor trends are things that don't tend to stick around either. So sometimes trends can turn into a style. You know, some trends can turn into styles that that stick around, and then they're not trends anymore.

Carrie Hagee 2:34
So I guess that's what I'm getting at. So if it's truly a trend, it won't be here very long. And that's why it's so that's why I say like the skinny jeans. Remember when the skinny jean first came out and like everyone wanted to wear them and then it stayed around, it stayed around. Skinny Jeans aren't a trend, not anymore. They were initially when they first came out, but they're not a trend anymore, but they're but they're very much in style. So.

Crystal Waddell 3:03
And I think it's interesting how you said with skinny jeans, most women look good in skinny jeans, and then the low rider that most women do not, you know.

Crystal Waddell 3:13
So that actually is very comforting to me. So I thank you for sharing that.
Senior Night Style for Moms: Tips for Small Frames
"All body types are beautiful."
Senior Night Style: Senior Moms Deserve to Feel Beautiful
Want to connect with Carrie?

Are you looking for a way to connect with Carrie? Find out what she's up to by following her on Instagram and Facebook.


Visit the Storyteller Stylist website.

Apr 20, 2022 Crystal Waddell

Need inspiration for decorating large walls and hard-to-style areas in your home? 

Read our article for creative ideas for wooden craft letters.