If you're looking for the best gifts to get for coach, look no further!
We've put together a list of 6 great ideas that are sure to make them smile.
Whether your coach is a football coach, basketball coach, soccer coach, or any other type of coach, we have something for them on this list.
So read on and find the perfect gift for your favorite coach!
Custom Whistle

Custom Water Bottle or Coffee Mug

A Basket of Their Favorite Snacks

A Bestselling Book

A Custom Photo Collage Featuring Team Members by CollageandWood.com

A Substantial Gift Card
Coach Gifts They Will Love
The first gift on our list for a sports coach is a personalized coach whistle.
You can find these on Etsy.com - we found this option at the EngravedHappyism shop: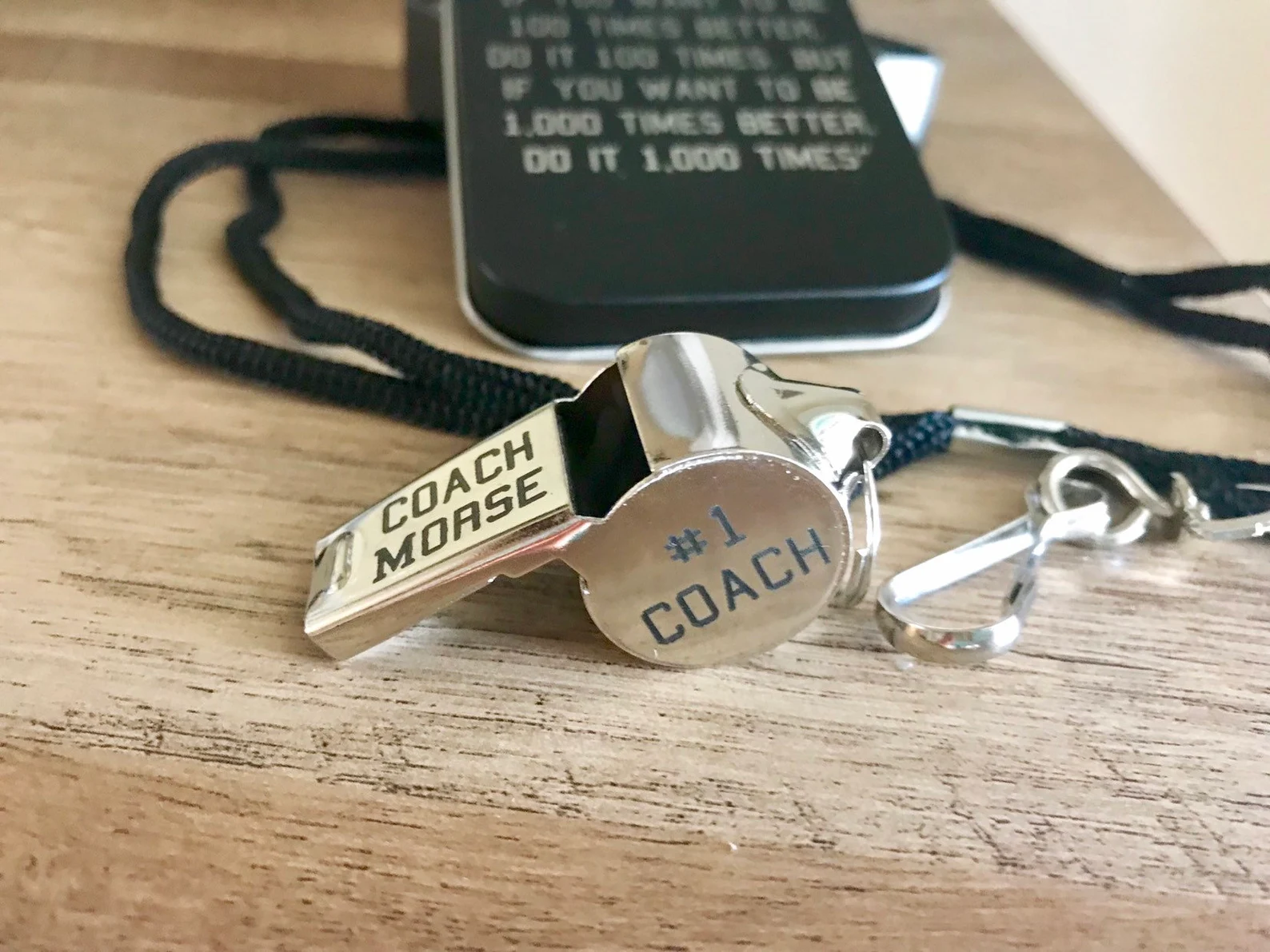 This is a great gift for any coach who loves to blow their whistle on the sidelines.
You can have their name or initials engraved on the whistle, and they'll always think of you when they use it.
This is one of those custom gift ideas that we've never made at CollageandWood.com - but you could order your custom gift ideas by contacting us!
Just email design@collageandwood.com and let us know you are interested in an engraved whistle!
The Custom Water Bottle or Coffee Mug
Another great coach gift idea is a custom water bottle or coffee mug.
Here's another option we found on Etsy.com for baseball coach gift ideas!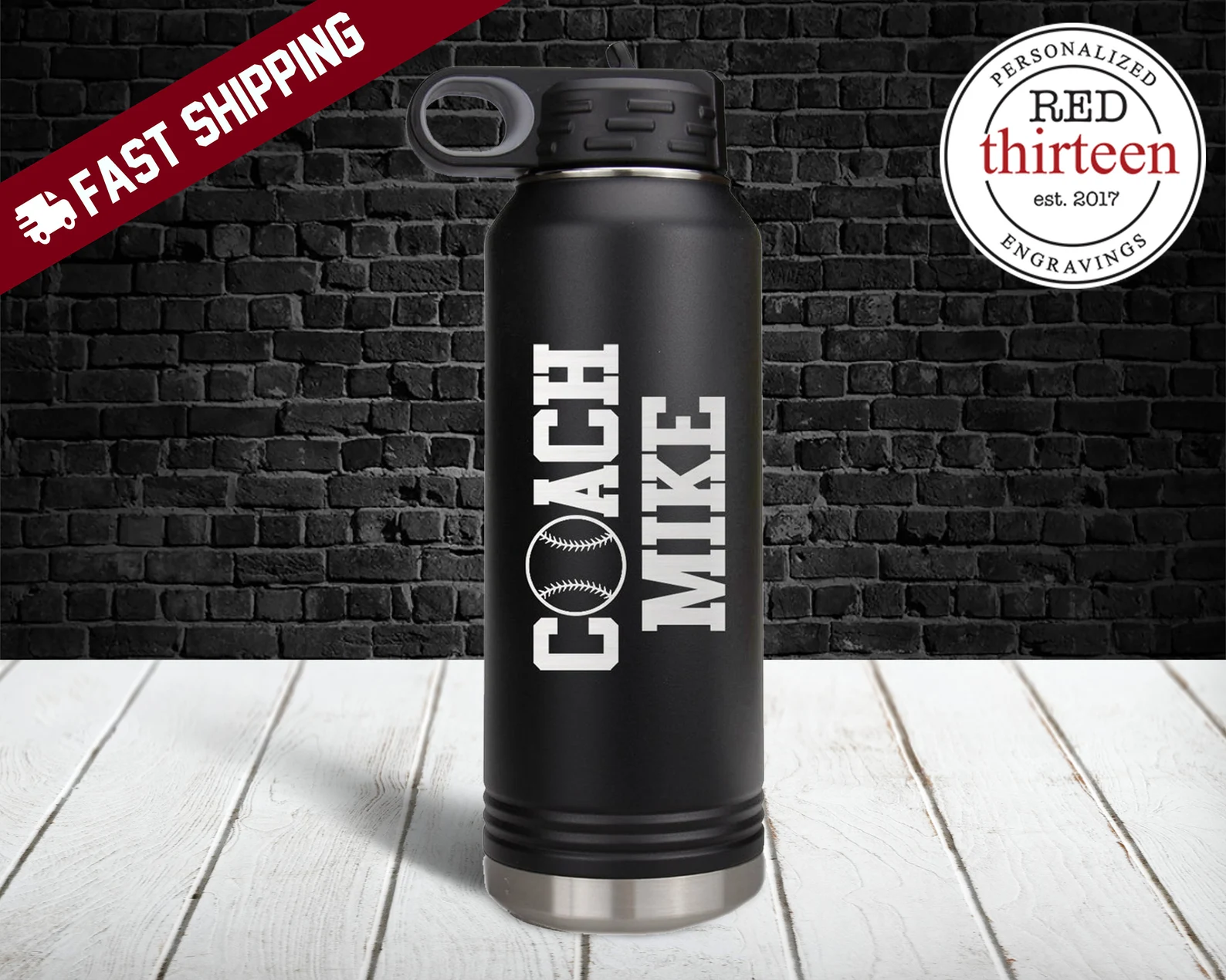 Most coaches are always on the go and need to stay hydrated, so this is a practical and thoughtful gift that they're sure to appreciate.
You can find water bottles with their favorite team's logo or even have one made with their own personal design.
Either way, they'll love using it during practices and games.
For the office: get them just what every coach needs: a custom coffee mug!
You can find custom coffee tumblers for baseball coaches and more at this Etsy shop, Lifetime Spirit Shop.
Perfect for cold mornings, a large tumbler keeps hot beverages hot all of the way to the field!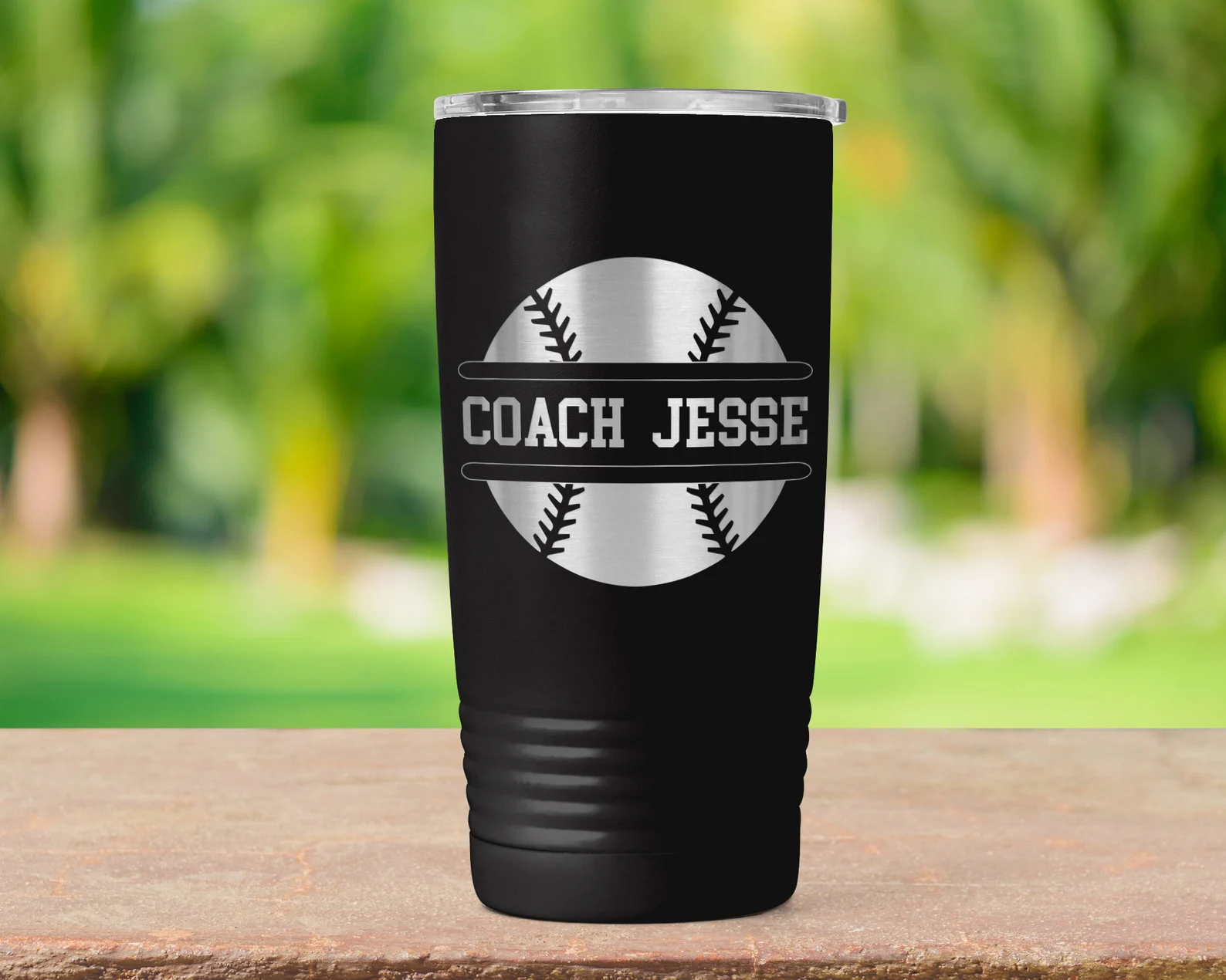 For a more traditional coffee mug, consider a fun gift idea from Rebel Panda Store: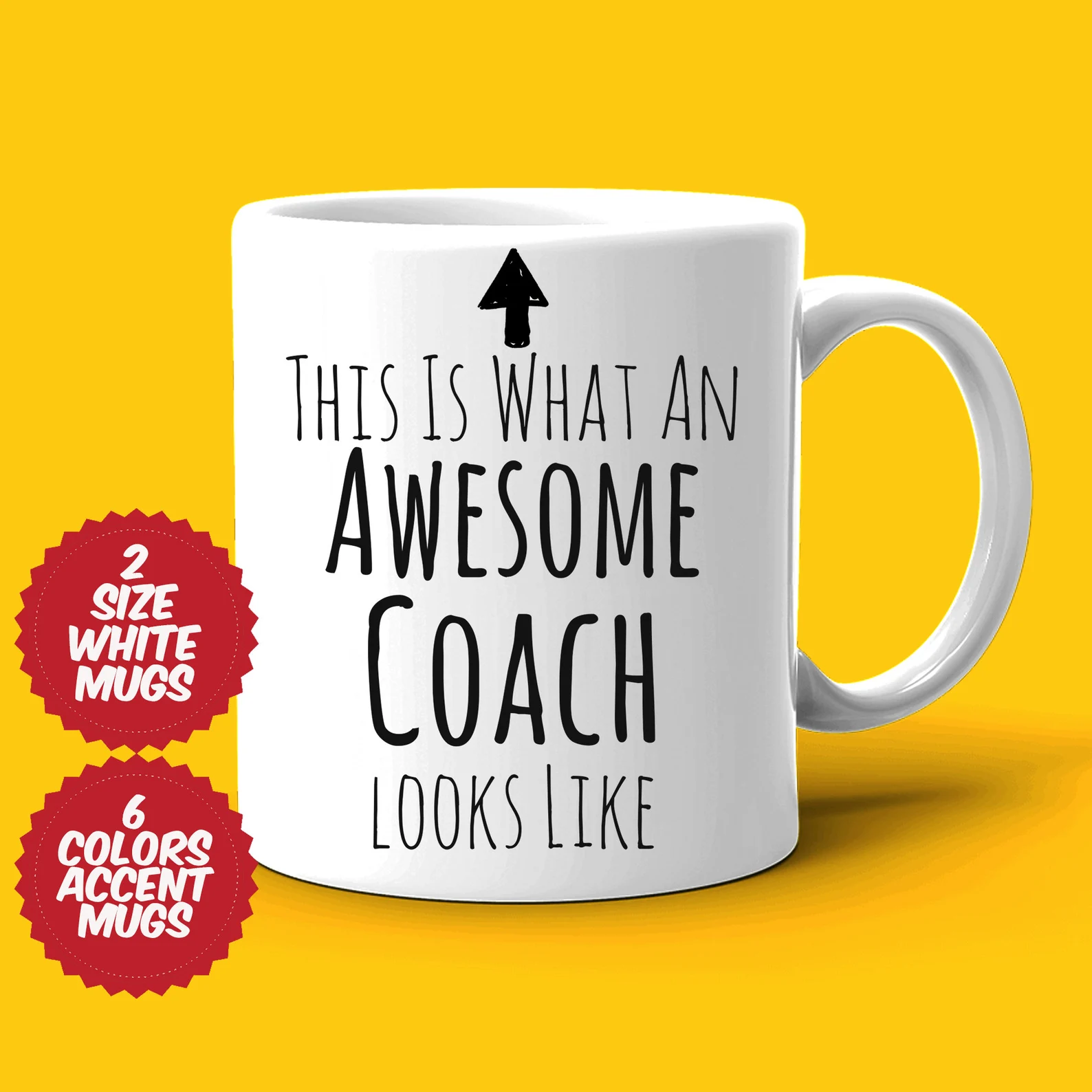 Reward your coach with unique gift ideas - or just give them food!
If your coach is a bit of a foodie, then they'll love a gift basket filled with their favorite snacks.
You can fill it with healthy options like fruit and nuts, or go for the classics like candy and chocolate.
Either way, they're sure to be pleased with this tasty coach gift.
Giftbasket.com offers sports coach gifts that are specific to each sports coach.
This baseball coach basket "Take me out to the ball game" makes a perfect baseball coach gift!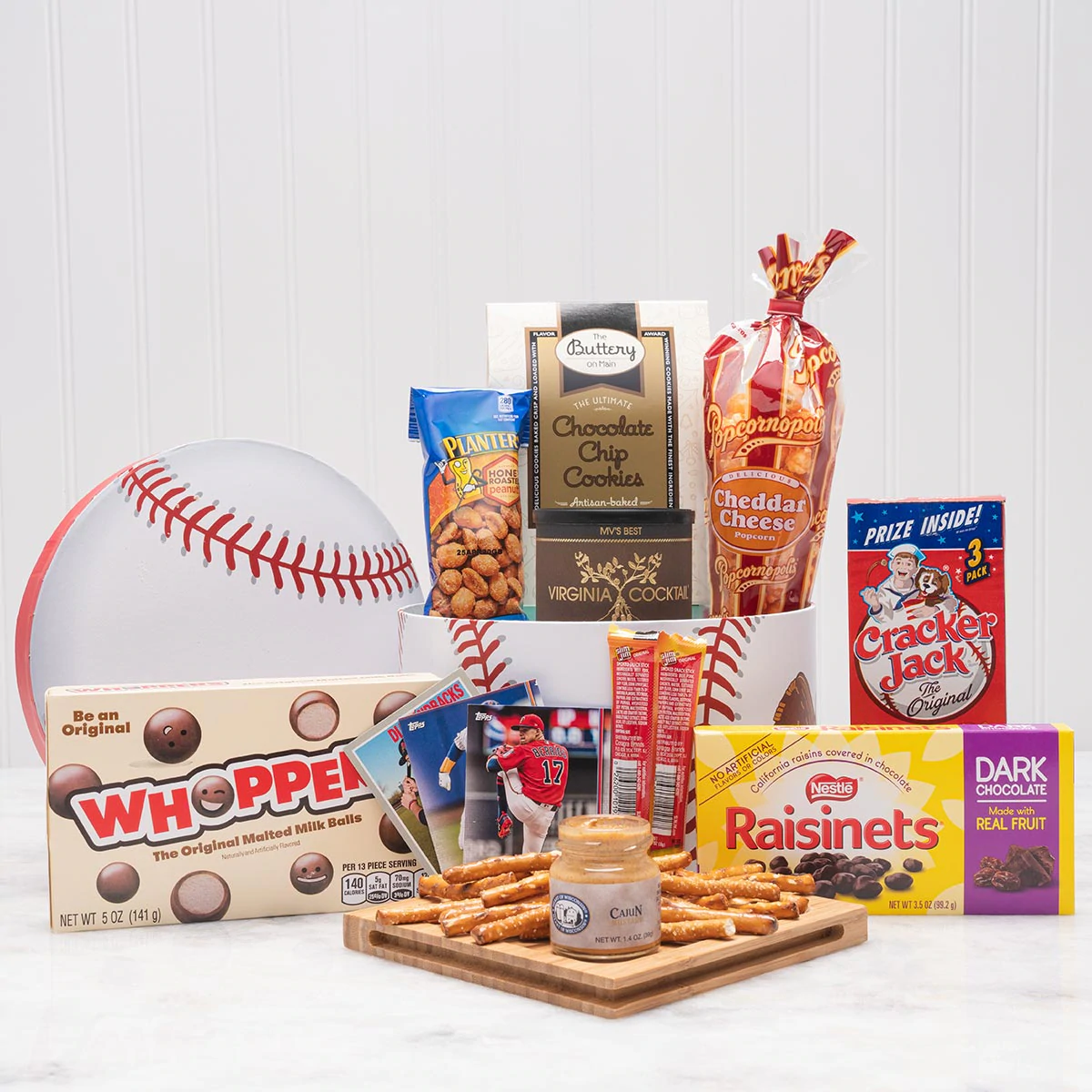 For the coach who loves to learn: Give them a best selling book on leadership or teamwork
For the coach who loves to read, why not get them a book about their favorite team or sport?
This is a great way to show that you're thinking about their interests, and they'll definitely appreciate it.
There are tons of great books out there about different sports teams and athletes, so you're sure to find one that your coach will love.
Check out Amazon.com for bestselling authors. Currently at the top of their recommended list is: Every Moment Matters by John O'Sullivan.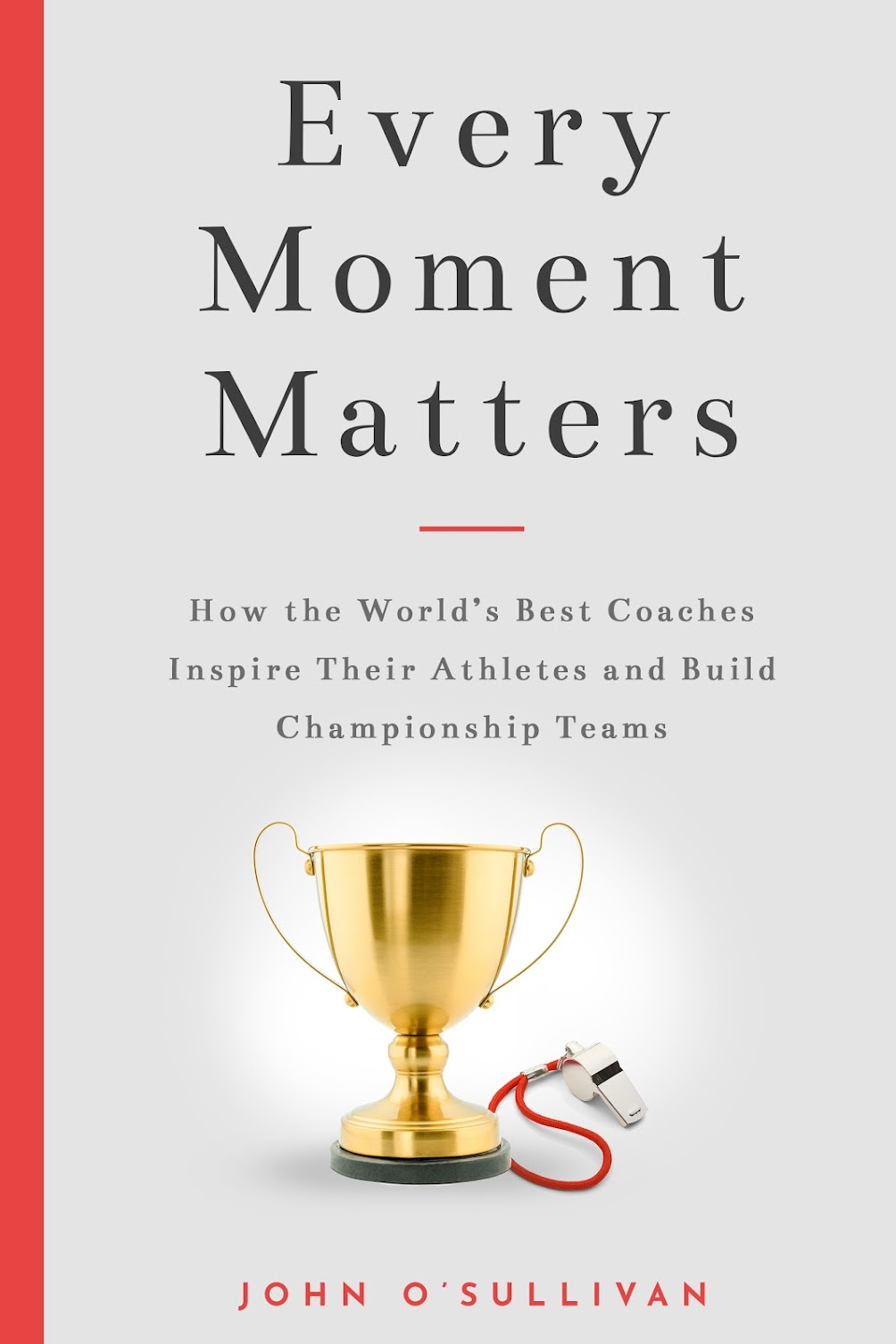 Go beyond the annual team photos with a custom photo collage:
Pictures from the team is the perfect way to commemorate a season, whether your team is winning or losing.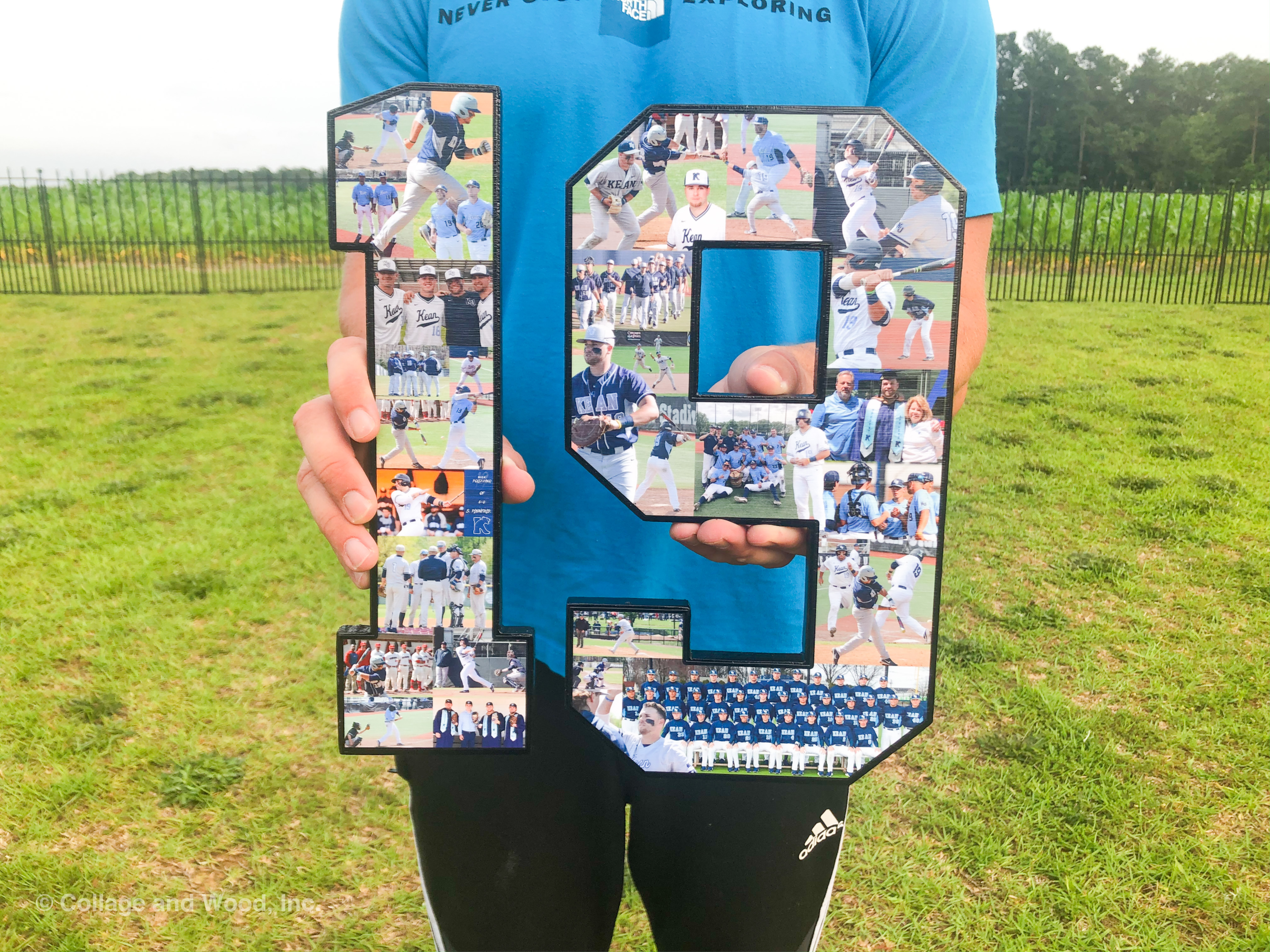 CollageandWood.com offers a unique take on the team photo by creating a custom collage of your team's photos.
Each collage is handmade from high-quality wood and can be customized with your team's colors, logo, and text.
The team photo collages make great gifts for coaches, players, and fans alike.
And because they're made from wood, they're built to last. So if you're looking for a unique and lasting way to show your team spirit, check out CollageandWood.com today.
Gift Ideas Don't Have To Be Complicated: A Gift Card or Money is Always Appreciated
Gift ideas don't have to be complicated.
A gift card or money is always appreciated.
Your coach will appreciate your thoughtfulness.
A gift card to a local restaurant or store can be used by your coach to get what they need. Money can be used to buy needed items or put towards a special purchase.
Whatever you decide, your coach will be grateful for your gift. So, don't overthink it - a gift card or money is always a great idea!
Dear Coach, Thank You. Sincerely, Your Team
These are just a few of the great coach gift ideas out there. Whatever you choose, make sure it's something that your coach will appreciate and use.
They'll definitely be happy to receive any one of these thoughtful gifts!
Do you have a favorite coach that you would like to thank?
What are some of the best gifts that you have given or received?
We would love to hear your stories in the comments below!
Frequently Asked Questions
What should I get my coach as a gift?
It really depends on what kind of coach you have and what their personality is like.
Some coaches prefer heartfelt gifts while others might prefer something more practical. If you're not sure, a gift card to their favorite restaurant or store is always a safe bet.
For a more personal touch, you could put together a mordern scrapbook of memories from the season (How about a custom sports poster?!) or write them a heartfelt letter expressing your gratitude. See the sports keepsakes available at CollageandWood.com
If your coach is into fitness, a new exercise book or workout gear would be much appreciated. Whatever you choose, make sure it comes from the heart!
What is a good thank you gift for a coach?
It can be tough to know how to say thanks to a great coach, since they often don't want any recognition or special treatment.
However, a small thank you gift can go a long way in showing your appreciation. Here are some ideas for great thank you gifts for coaches:
A personalized thank you note: A handwritten note is always a thoughtful and personal way to say thanks. You could even include a photo of you and your team with your coach.

A gift card: A gift card to a local coffee shop, restaurant, or bookstore is always appreciated. Or, if your coach is into fitness, consider getting them a gift card to their favorite workout spot.
What should I get my coach for the end of the year?
The end of the year is the perfect time to show your coach how much you appreciate all their hard work.
A great way to say thanks is with a heartfelt, handwritten note.
You could also get your coach a small gift, like a new water bottle or coffee mug. Whatever you do, make sure it comes from the heart!
How much is a coach gift?
This is a great question and one that doesn't have a definitive answer.
When it comes to coach gifts, it really depends on your budget and the relationship you have with the coach.
If you've been coached by this person for years and they've truly made a difference in your life, spending more on a heartfelt gift is probably appropriate.
However, if you're on a tight budget or are new to the coaching relationship, spending less is perfectly acceptable.
Some thoughtful but budget-friendly coach gifts include items like candy or chocolate (who doesn't love sweets?), flowers, or even a small gift card to a local coffee shop or bookstore.
Whatever you choose, be sure to add a handwritten note expressing your appreciation for the time your coach has invested in you.
Find more great senior night ideas on our blog!
Looking for football senior night gift ideas? This article will help!
Do you have a volleyball player? Check out these volleyball gear ideas!