As the parent of a female volleyball player, you want nothing but the best for your daughter.
When it comes to finding the perfect volleyball shoe, however, the task can seem daunting.
There are so many different brands and styles to choose from, and it can be difficult to know where to start.

Don't worry, we're here to help.
In this blog post, we'll share where to find the best volleyball shoes for your daughter. Whether she prefers basketball shoes or Kyrie Irving's latest release, we've got you covered.

Shopping for volleyball shoes online
The first place to start is Amazon.
Amazon offers a wide range of volleyball shoes at different price points.
You can also filter by size, brand, and style.
If you're looking for white Nike vball shoes in size 11.5, Amazon is a great option.
Other moms have said they've had luck finding affordable shoes like the Adidas Women's Ligra 7 Track.
Prices ranged from $35 (HELLO PRIME DAY!) and $80.
Another great option is Eastbay.
Eastbay is a sporting goods store that specializes in athletic footwear.
They offer a wide range of volleyball shoes for both boys and girls.
If you're looking for a specific size or style, Eastbay is a great place to start your search.
Basketball shoes vs. volleyball shoes for indoor volleyball?
If you're looking for basketball shoes for your daughter, sporting goods stores like Academy Sports or Dick's Sporting Goods are great options.
You can also check online retailers like Goat or Stock X.
These websites specialize in selling sports apparel and footwear.
Our Top Picks For Volleyball Shoes for Girls
It's that time of year again, when your daughter comes home from school and asks if she can start playing volleyball.
You may be wondering what kind of shoes she needs to play the game.
Well, look no further!
We've narrowed down the best volleyball shoes for girls so you can choose the perfect pair for your daughter.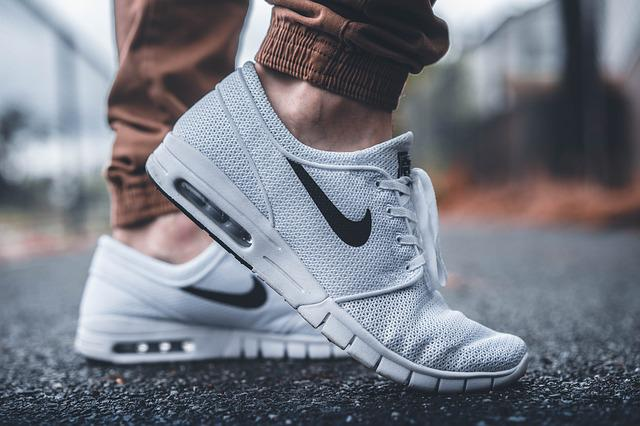 Volleyball Shoe Shopping
Keep reading for our top 6 picks for shoes on the court and off. You'll be surprised by our number one choice!
We've also got some great options for budget-minded shoppers.
Happy shopping!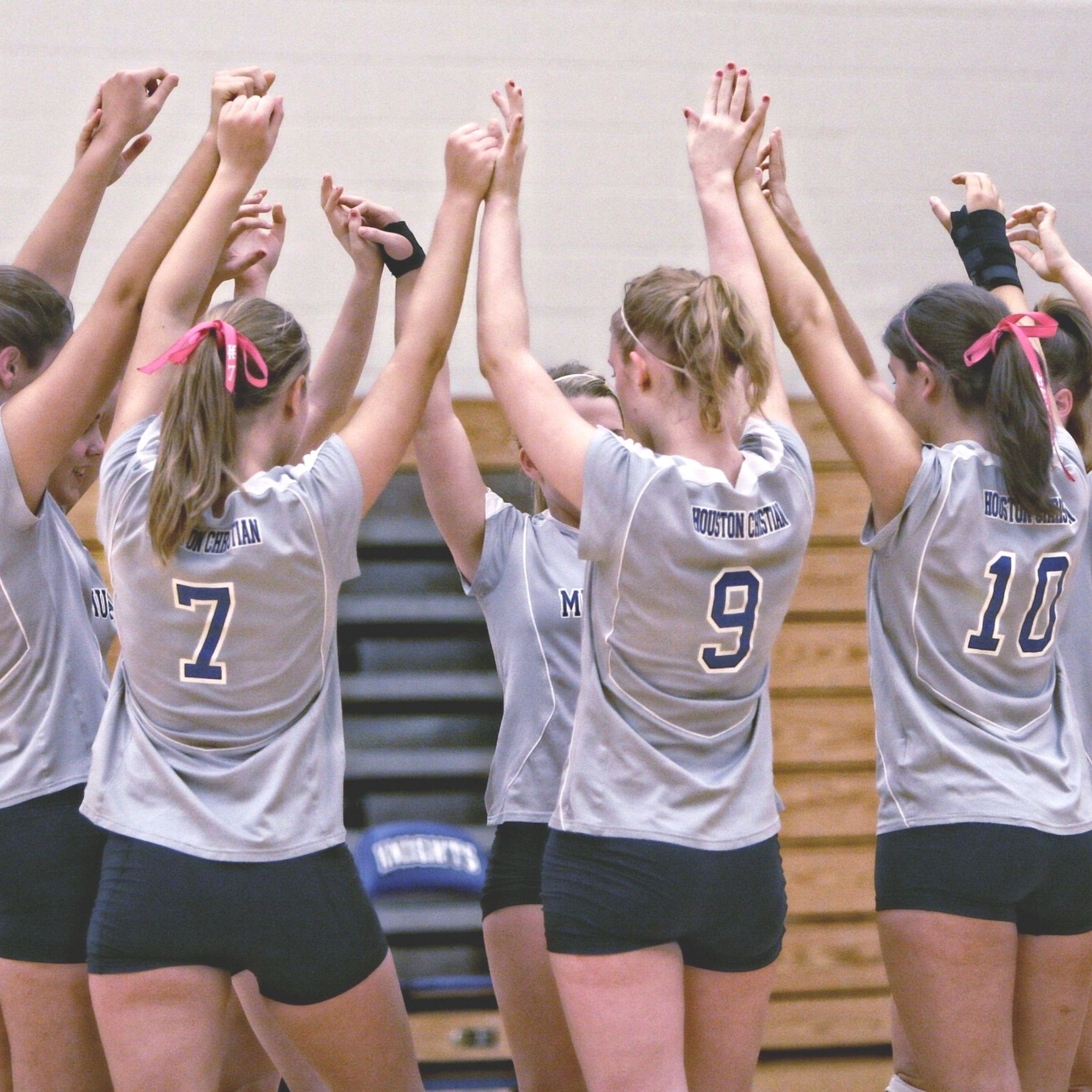 Before and after the volleyball game:
Adilette Shower Slides

Crocs
Best volleyball shoes for the game:
Crazyflight Volleyball Shoes

ASICS Gel-Rocket 10

Mizuno Wave Lightning Z6

Nike Zoom HyperAce 2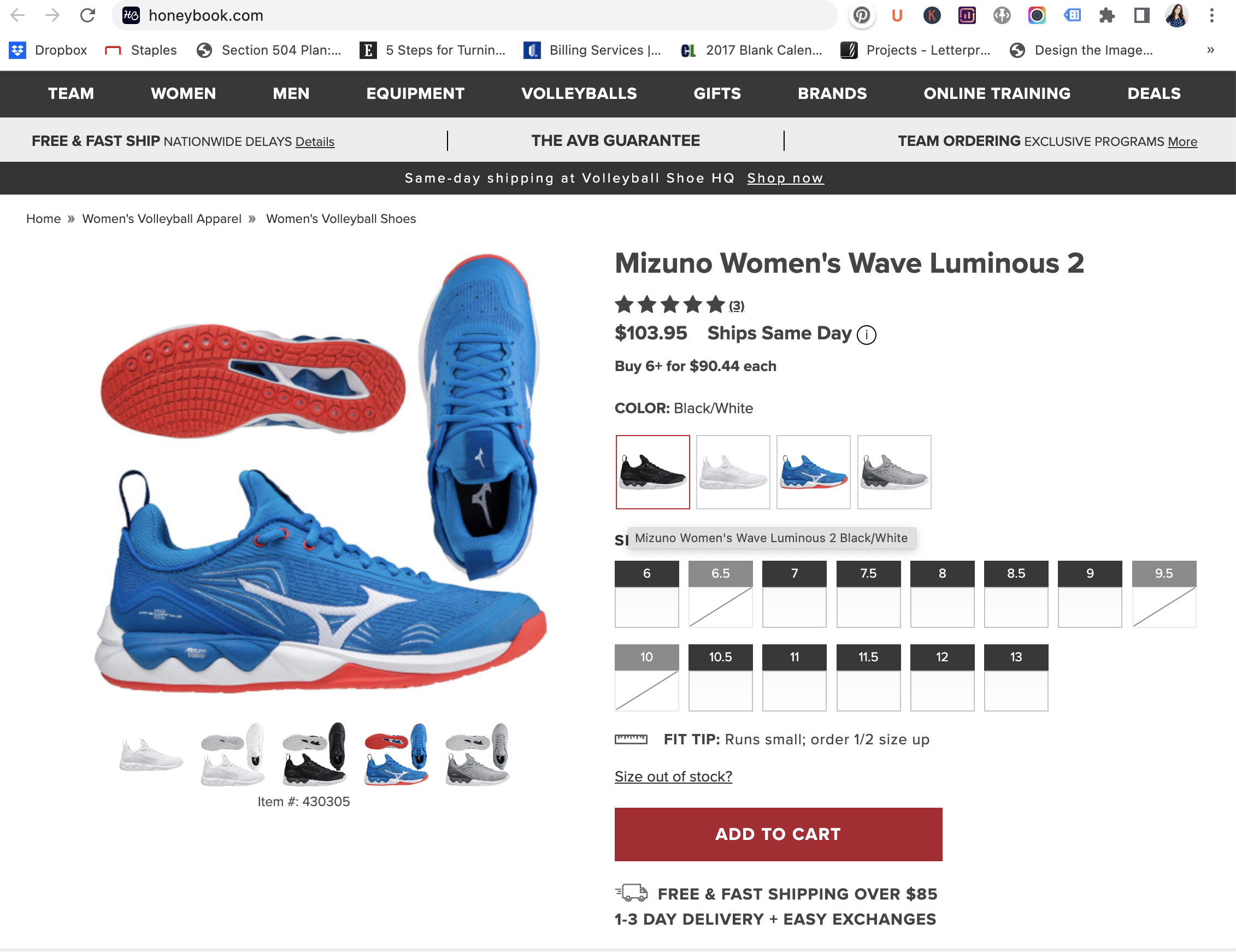 Best Volleyball shoes before the volleyball game and for the ride home
 1. Adidas Originals Women's Adilette Shower Slides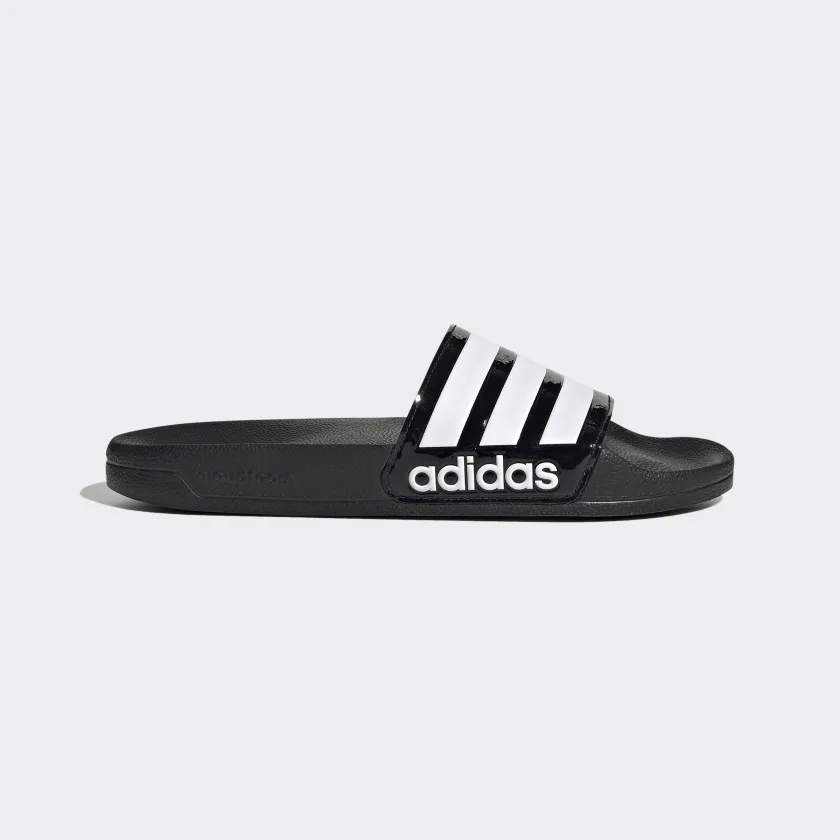 At the end of a long day of practice, the last thing you want is to have to worry about changing into a separate pair of shoes.
With these Adilette Shower Slides, you can just hop out of the shower and into them without missing a beat.
Plus they keep your volleyball shoes nice and clean for the volleyball court.
The Upside of these slides for volleyball players?
The slides are quick-drying and comfortable, so you can focus on your post-practice recovery and not on your feet.
Plus, the bold graphic design by Japanese artist Takahashi Hiroko will add a touch of style to your post-practice look.
Don't forget to check out our article on the top 10 volleyball gear for 2023-2024!
2. Crocs for before and after the game
After a long and grueling volleyball match, it can be difficult to slip back into your everyday shoes and resume your daily routine.
You need something that is functional, comfortable, and stylish, all at the same time. For many volleyball players, the perfect solution is a pair of volleyball crocs.
Plus, you can personalize them with volleyball pins!
Why do you need these off-the court volleyball shoes?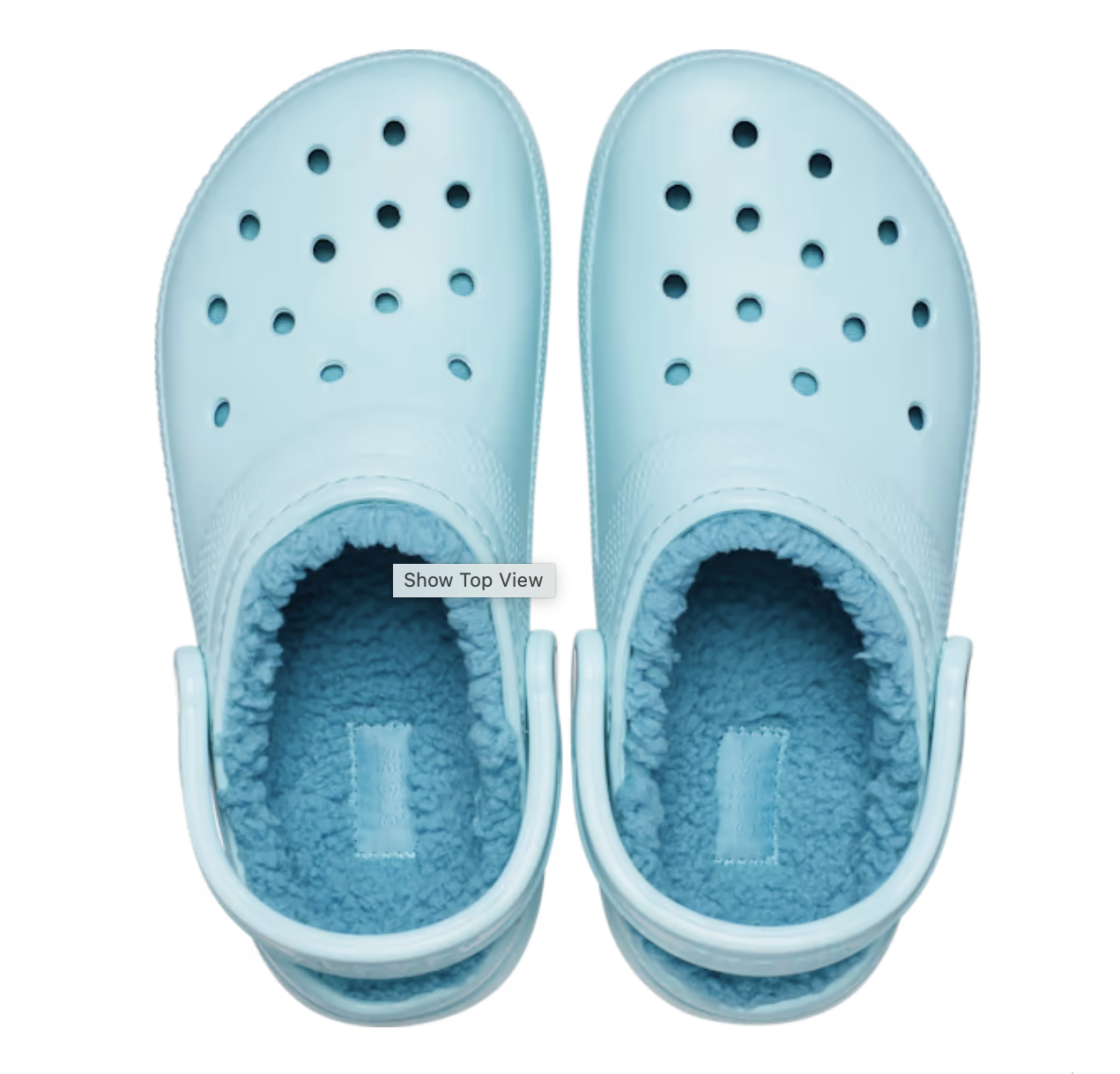 These specialized shoes for time off the volleyball court feature sturdy synthetic uppers that are reinforced at all the key pressure points, so they won't give out no matter how hard you spike or block.
Plus, the breathable design makes them incredibly comfortable to wear even after you've played in intense conditions.
Whether you're training for your next big volleyball tournament or just hanging out with friends after a game, these versatile shoes will keep volleyball players looking great between games.
1. Adidas Women's Volleyball Shoes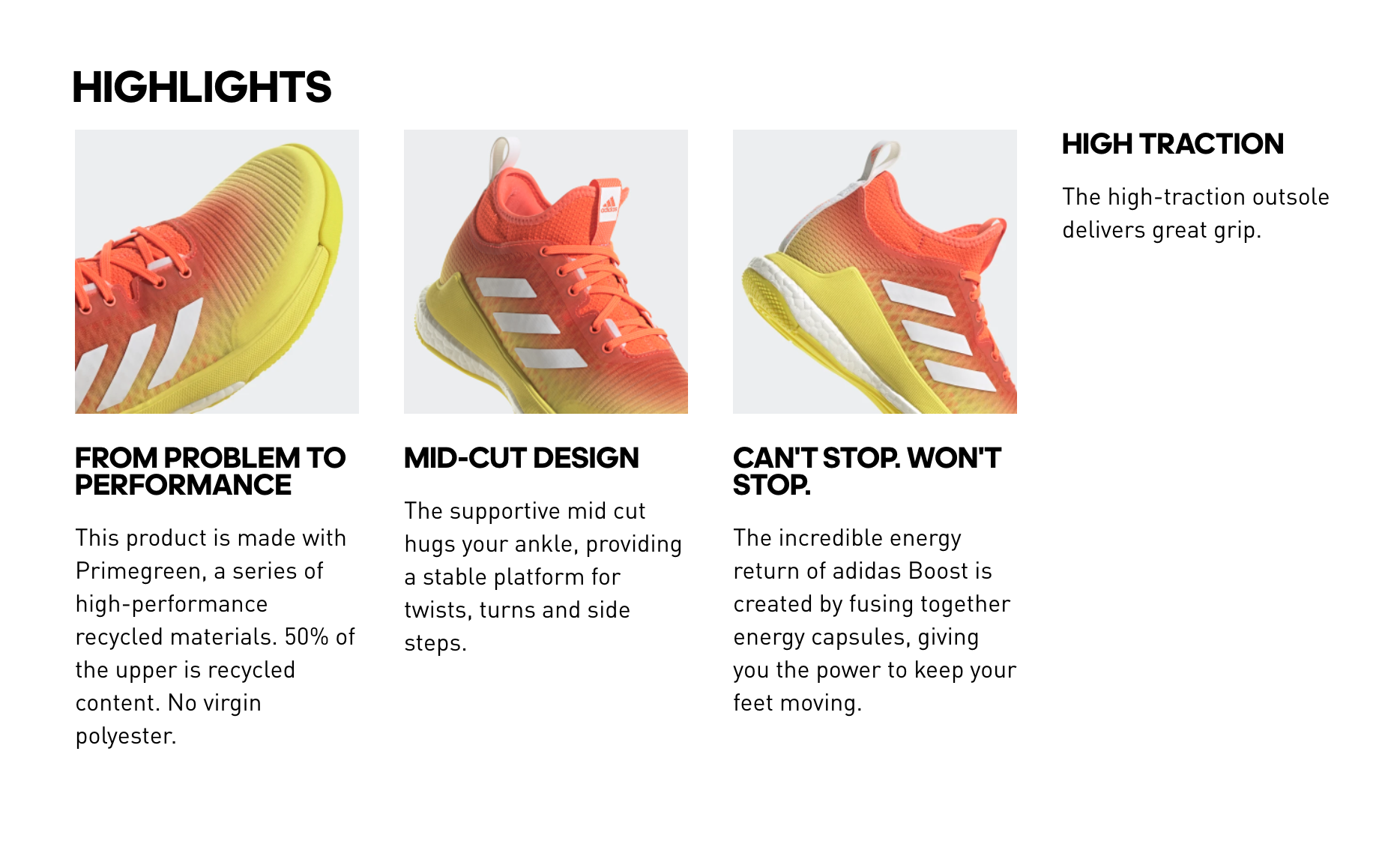 When it comes to finding the best volleyball shoe on the market, Adidas always delivers.
Their Crazyflight Volleyball Shoes are sleek, stylish, and incredibly comfortable, making them the perfect choice for anyone looking to take their game to the next level.
Technology, Style, and Durability: Features we love in this volleyball shoe
Featuring the innovative Boost midsole technology, these shoes provide unbeatable cushioning that keeps you comfortable through even your most rigorous training sessions or intense gameplay.
The Adidas Crazyflight Volleyball Shoes will keep you feeling confident and ready to tackle whatever comes your way.
Get yourself a pair of these awesome volleyball shoes and elevate your volleyball skills to new heights!
2. ASICS Volleyball Shoes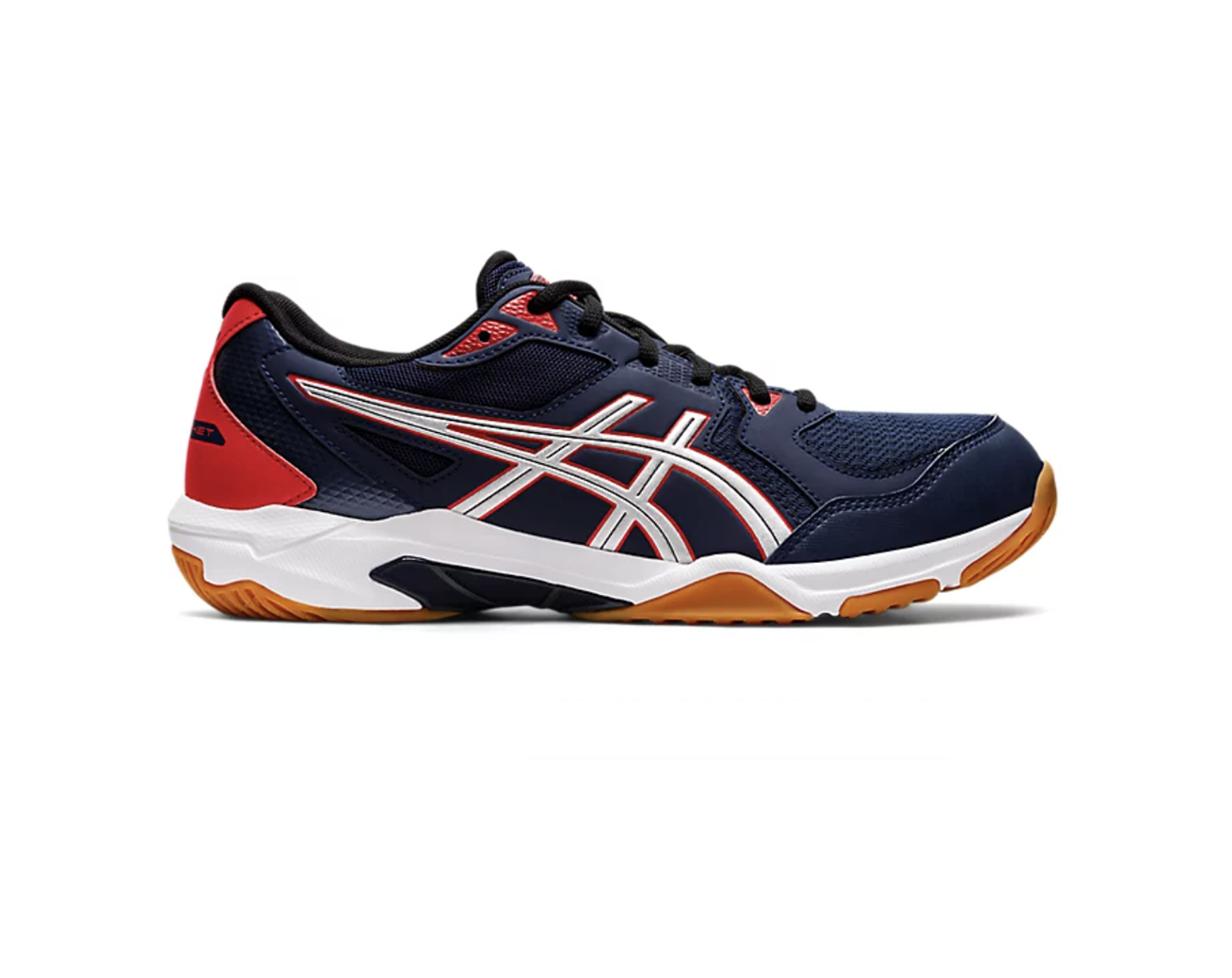 There are a lot of factors to consider when choosing the best volleyball shoe for your daughter.
You want something that's comfortable, lightweight, and will provide good grip on the court.
3. The ASICS Gel-Rocket 10 checks all those boxes and more.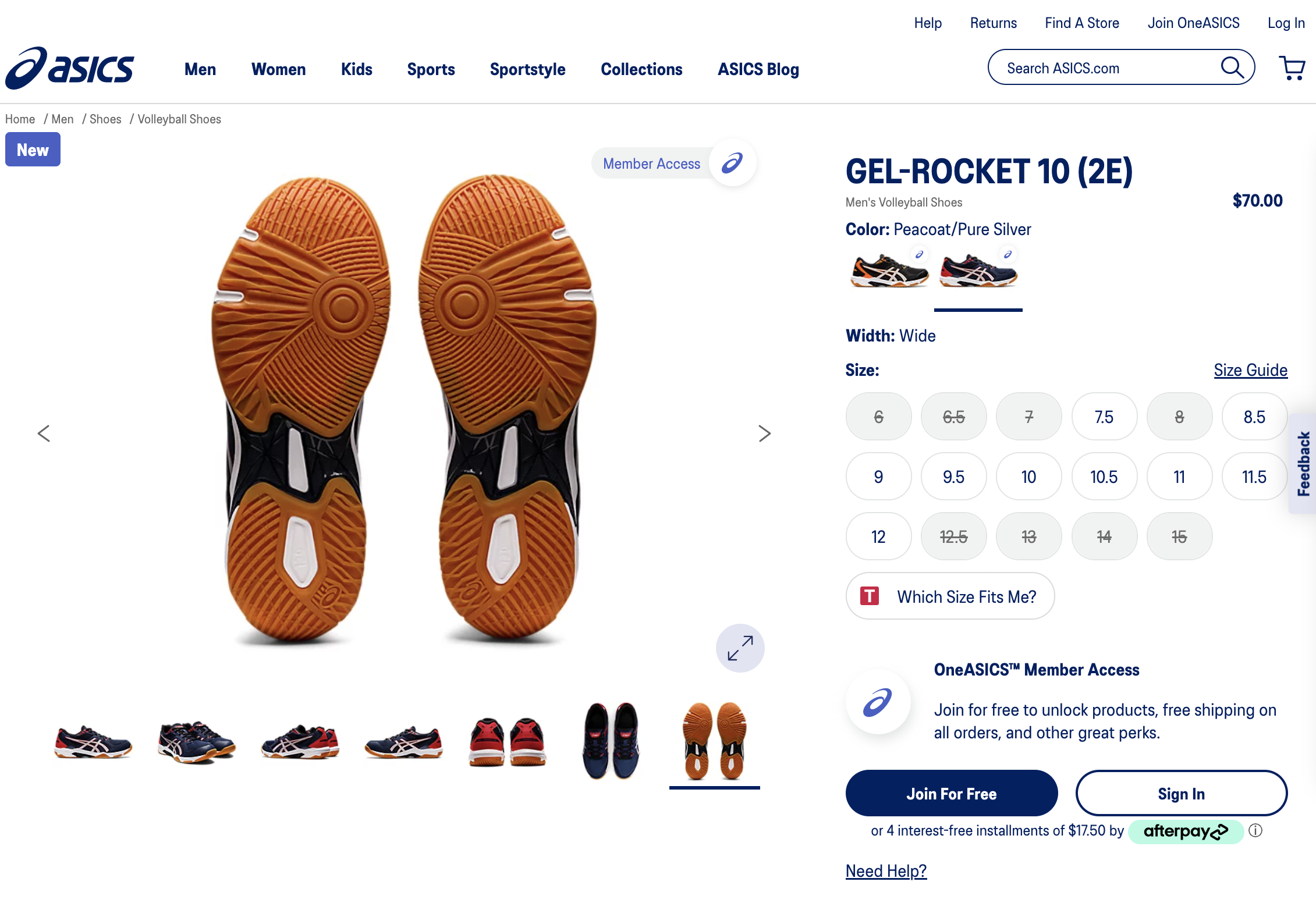 They're packed with ASICS' famous GEL cushioning technology, which absorbs shock and provides responsive feedback to help increase your vertical jump.
So whether you're just starting out or you're a seasoned pro, these Asics volleyball shoes will help you take your game to the next level.
4. Mizuno Volleyball shoes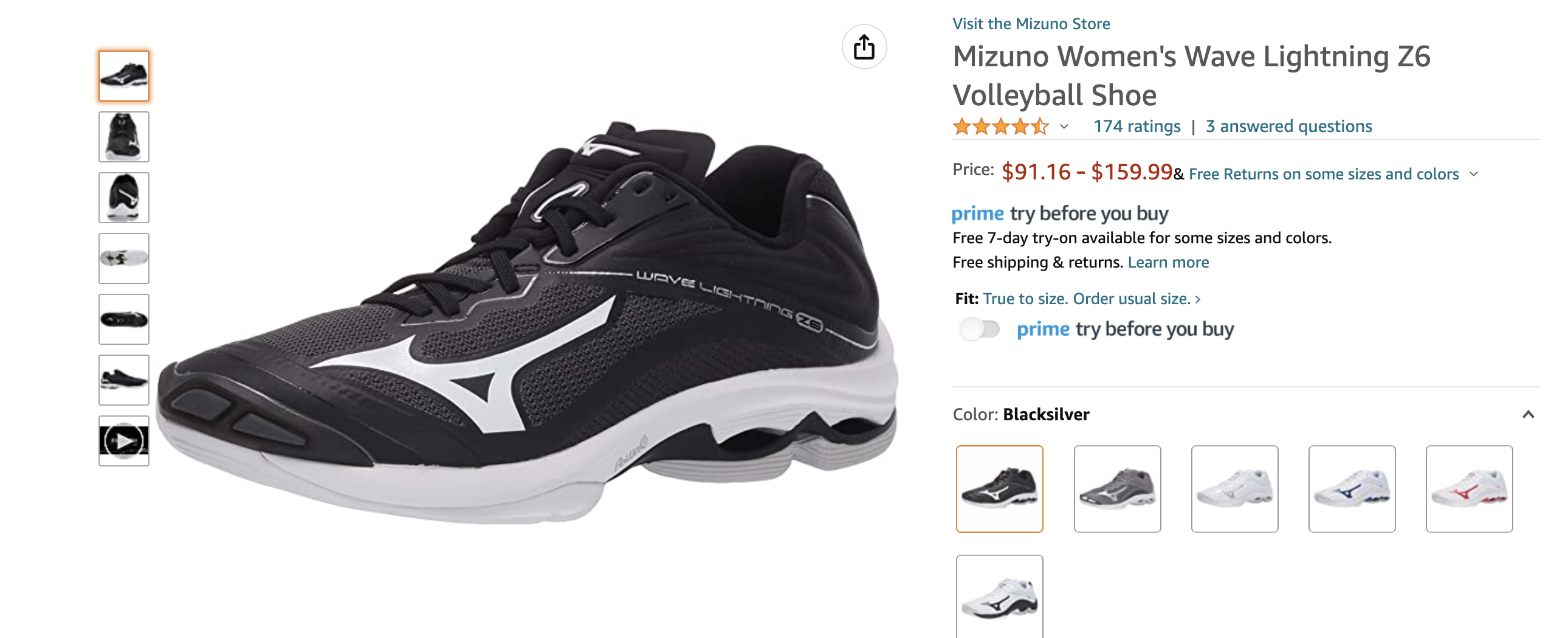 Mizuno has always been a trusted name in sports gear, and their Women's Wave Lightning Z6 volleyball shoes are no exception.
These shoes provide the comfort and power you need to help you best your opponents on the court.
The lightweight upper offers breathability, while the rounded heel allows for quick and smooth movements.
What put this volleyball shoe on our list of top volleyball shoes?
The comfortable midsole cushioning will keep you going all game long.
Plus, for added durability and grip, these volleyball shoes feature Dynamotion Grooves for forefoot flexibility.
So don't hold back - reach beyond your limits in this Mizuno Volleyball shoe.
5. Nike Volleyball Shoes
The Nike Zoom HyperAce 2 Women's Volleyball Shoes are considered by some to be the best volleyball shoe on hardcourt surfaces.
It features a Zoom Air unit for lightweight cushioning and a TPU cage that conforms to your foot for a supportive fit and feel.
Nike is famous for shoes, and their volleyball shoes do not disappoint in design or capability.
Why do these volleyball shoes get rave reviews?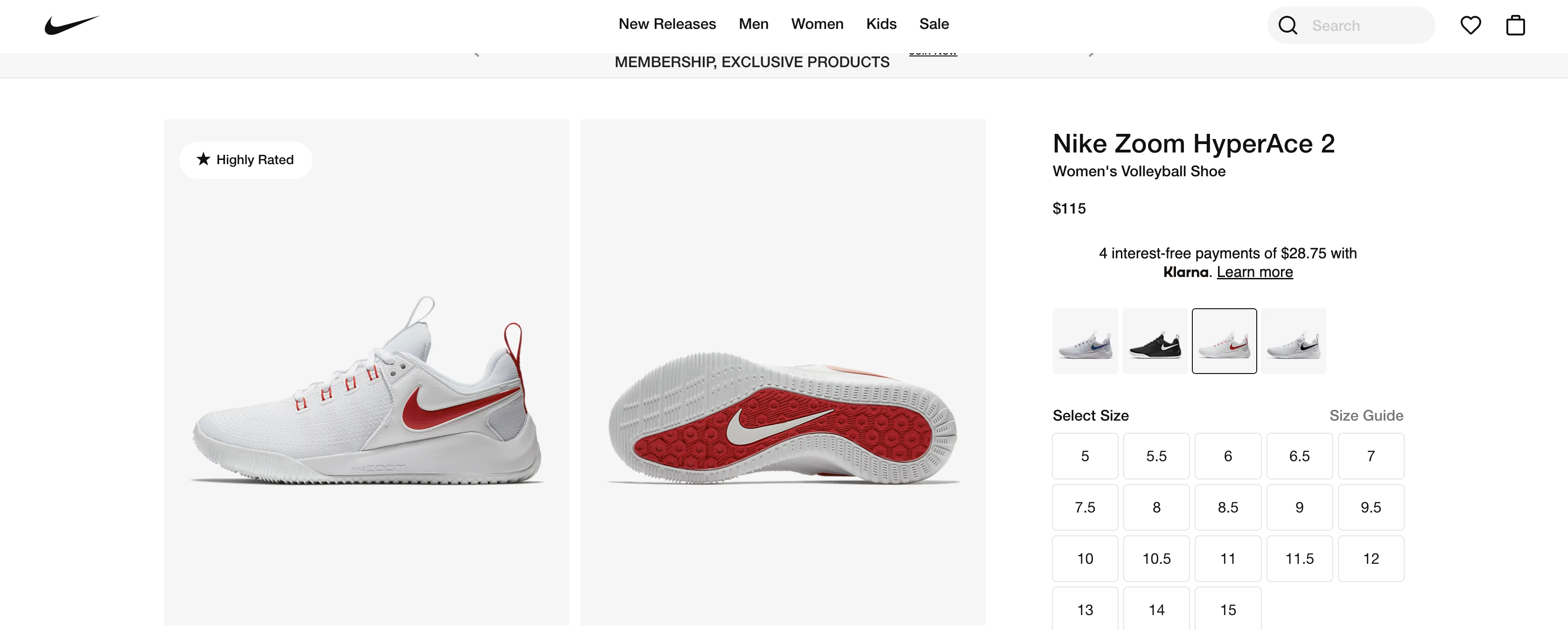 The rubber outsole provides traction on hardcourt surfaces, and the pull tab on the heel allows for ease of entry.
This volleyball shoe is durable and stylish, and it will help you perform your best on the court.
Whether you're a beginner or a pro, you'll love the Nike HyperAce 2 as your volleyball shoe this year.
Choosing the best volleyball shoes for your daughter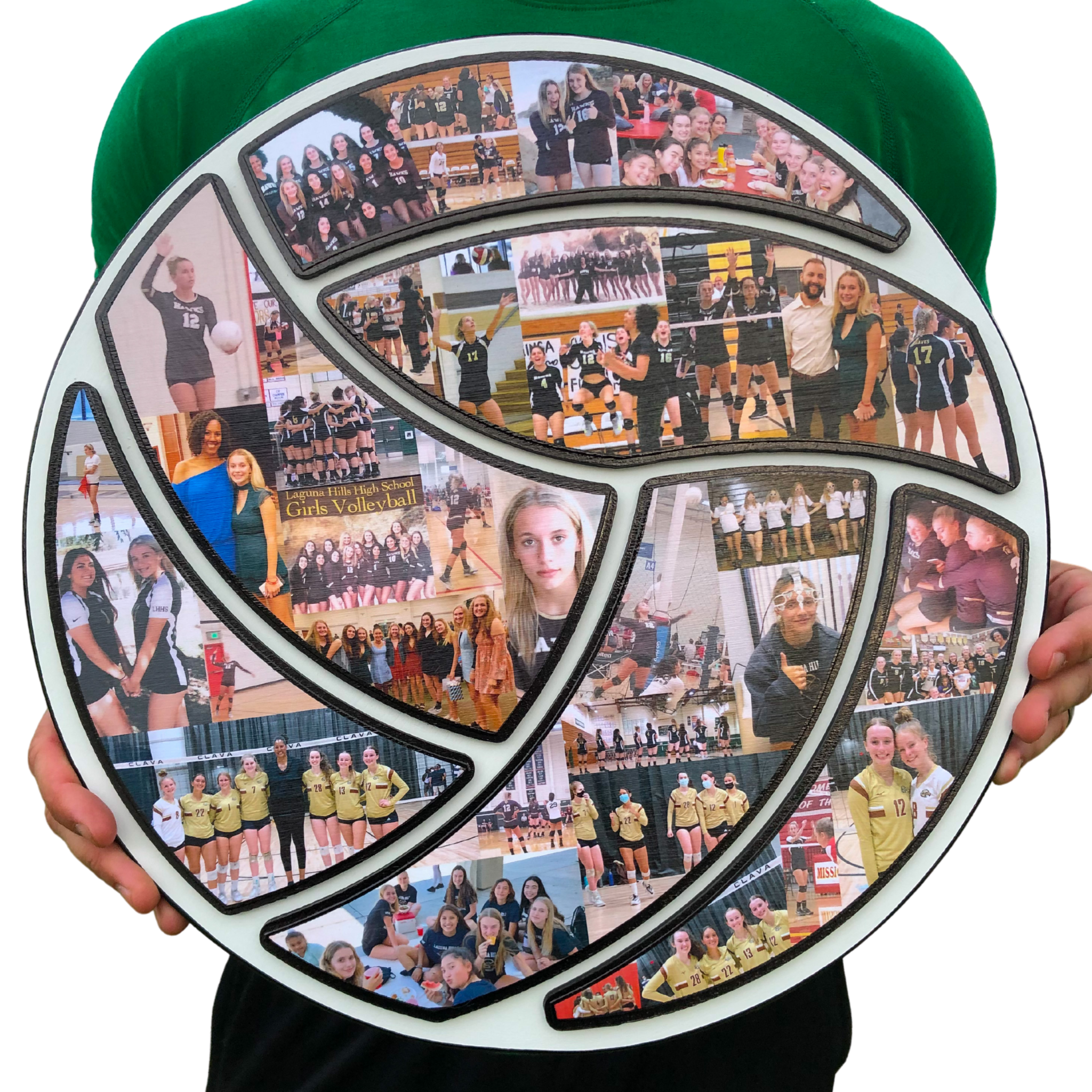 Whether your daughter is just starting out in the sport of volleyball or she's been playing for years, it's important to choose the right volleyball shoes.
Not only will a well fitting volleyball shoe help her play better, but they'll also keep her feet safe and comfortable.
We hope our list of the best volleyball shoes for girls has helped you make a decision about what pair to buy.
Make sure to check the volleyball shoe reviews when you're shopping for the most updated feedback from current wearers!
FAQ about finding the best volleyball shoes
Finding the best volleyball shoes
When it comes to finding the best volleyball shoes for before and after the game, there is no better option than a comfortable pair of slides.
Volleyball is an exciting and fast-paced sport, and a good pair of shoes will help you to keep up with its high energy levels.
With sturdy soles, shock absorption technology, and thick grips on the bottoms, a pair of volleyball shoes is perfectly designed for taking on the volleyball court.
Find a volleyball shoe that matches your style!
And if you are purchasing these volleyball shoes for your daughter, you can't go wrong with some stylish options that she will love.
Whether she prefers prints or brightly colored accents, there is sure to be a pair of volleyball shoes in her size that will make her feel confident and comfortable on the court.
Check out our top 6 best volleyball shoes that will have you covered before, during, and after the game!
What shoe brand is best for volleyball?
Answer: There is no definitive answer to this question as different volleyball players have different preferences and needs.
That being said, some of the more popular brands for volleyball shoes include Nike, Asics, and Adidas.
When choosing a shoe for volleyball, it's important to consider factors such as the level of ankle support needed, the type of surface you'll be playing on, and your own individual foot shape.
It's also a good idea to try on several different brands and styles before making a purchase in order to find the best shoe for your specific needs.
What shoes do pro volleyball players use?
The best volleyball shoes are ones that will provide good ankle support, cushioning, and stability. They should also be lightweight in order to help you move quickly on the court. Some popular brands of volleyball shoes include Asics, Nike, and Adidas.
How do I choose volleyball shoes?
There is a lot to consider when choosing volleyball shoes. You want to make sure you select a shoe that provides the right amount of support and cushioning, while also allowing you to move freely on the court. Here are a few tips to help you choose the right volleyball shoes:
Consider your playing style. Do you spend a lot of time jumping and blocking? Do you play mostly on concrete or indoor courts? These factors will affect the type of shoe you need.

Make sure the shoe fits properly. Your footwear should be snug but not too tight, with enough room in the toe box to avoid cramping or pinching.

Review size charts and read user feedback from different brands before making your decision.
What shoes do USA volleyball players wear?
Volleyball players in the USA typically wear shoes specifically designed for volleyball.
These shoes have a tread that is designed to help with grip on the court, and they also have a heightened ankle support to help protect players from injuries.
Currently Team USA is in a multi-year contract with Mizuno.
When it comes to finding the perfect volleyball shoe for your daughter, there are a few things to keep in mind.
First, consider her preferences.
Does she prefer basketball shoes or Kyrie Irving's latest release?
Second, consider your budget. There are a wide range of volleyball shoes available at different price points.
Third, think about her size. There are many different sizes and styles of volleyball shoes available, so it's important to find one that will fit her properly.
Lastly, think about her playing style.
Some players prefer volleyball shoes with more support while others prefer lighterweight options.
Once you've considered all of these factors, you'll be well on your way to finding the perfect volleyball shoe for your daughter!
Do you think there are other volleyball shoes that belong on this list?
Tell us which volleyball shoe you chose in the comments below, and be sure to share this post with your friends who have daughters who love to play volleyball!