I can't believe senior nights are ALREADY upon us. 
Is senior year flying by for you, too?
This is a very special time and it's important to capture these memories for a lifetime.
That's why so many parents are choosing to commemorate this milestone with a beautiful custom-made photo collage!
Our photo collages are made with love and care, ensuring that your memories will be preserved for years to come.
Read on for more senior night gift ideas for your football team or other high school sports Senior Nights and College Senior Days.
OUR TOP 3 PICKS FOR SENIOR NIGHT GIFTS:
What does Senior Night mean in high school?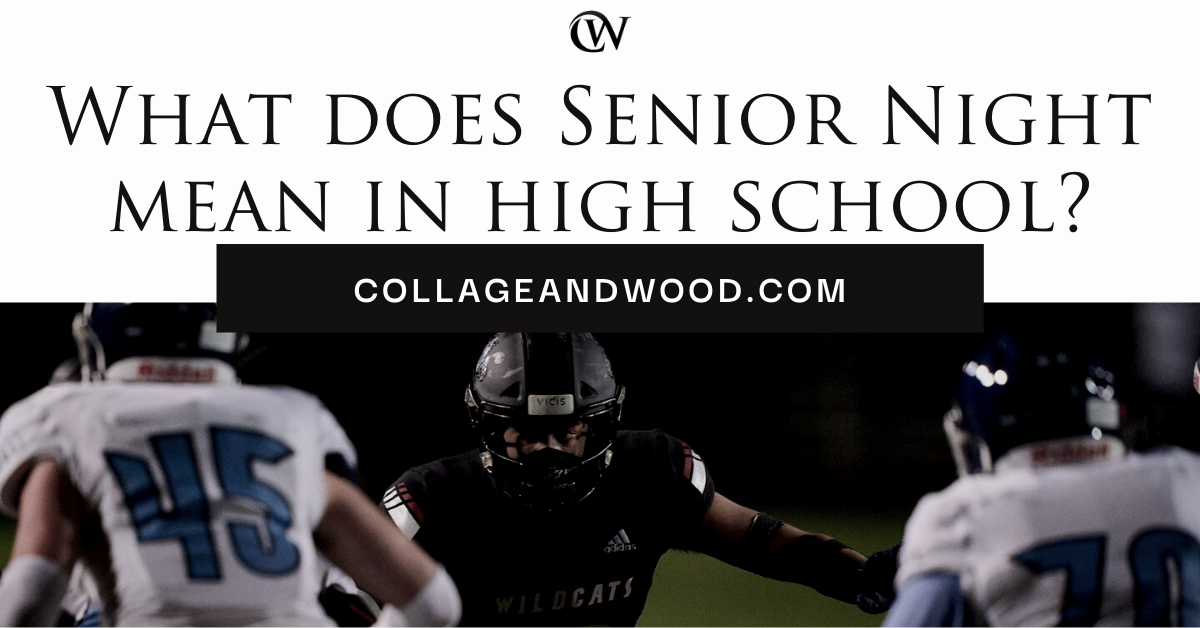 Many schools have a "Senior Day" where the athletes who are seniors are honored.
This can be a special ceremony with speeches and presentation of awards, or it might simply be a recognition at the beginning of the game or meet.
Senior day (usually in college) and Senior Night (usually in high school) are ceremonies at the end of the sports season during which the seniors hard work is recognized.
It usually involves speeches by coaches and players, and often culminates in a presentation of gifts for the senior players.
How to choose a regular season home game for Senior Day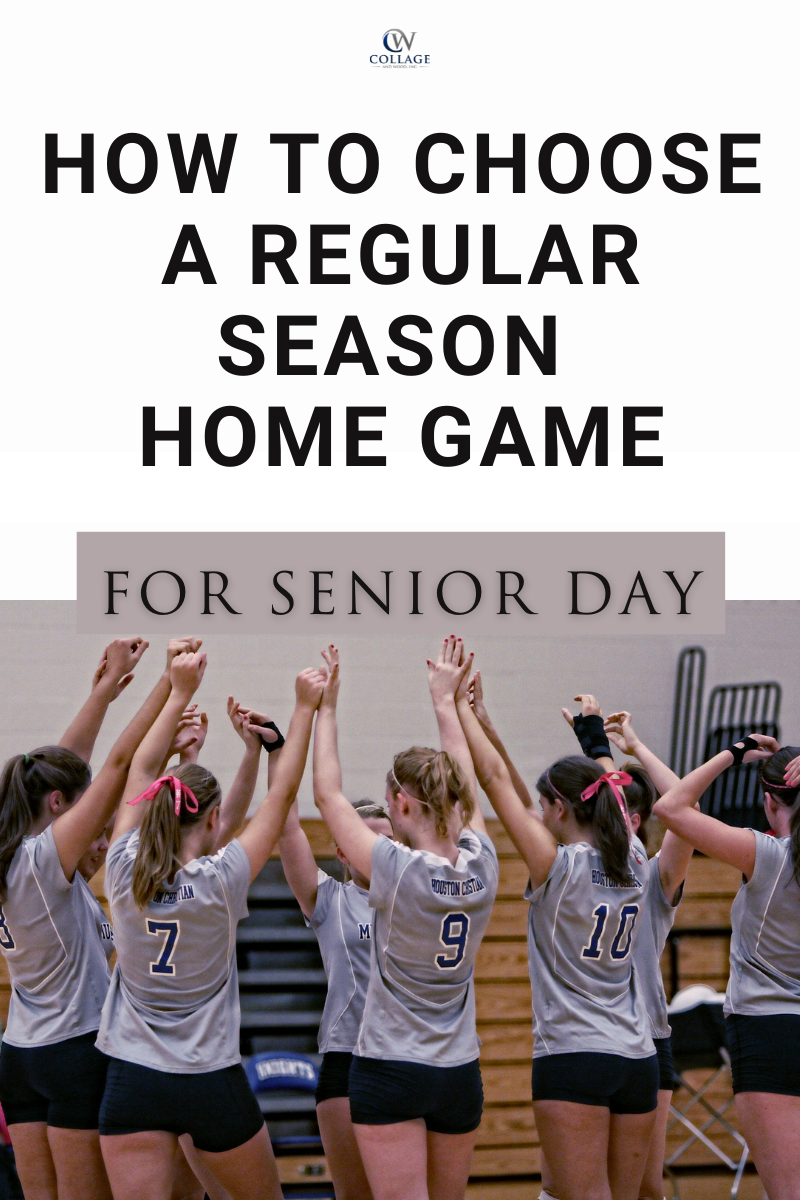 It's always a special moment when a student-athlete gets to play in front of their home crowd on Senior Day.
For many, it's a day that they'll remember for the rest of their lives.
So how do you choose which regular season game to designate as Senior Day?
Here are two things to keep in mind:
Pick a game that will create the best atmosphere for your athletes. This could be a rivalry game or a big conference matchup. You want your team to have an amazing experience, so choose a game that will get everyone excited.

Make sure you have enough time to honor all of your seniors before the game. You don't want anyone to miss out. Don't forget to do something small for your opponent's senior players as well.
Ways to honor your Senior athlete
Why not have custom senior night posters made?
It's the perfect way to celebrate their final game of high school and the end to their college or high school careers.
High school athletes Senior Day
As an athlete's mother, you're always looking for ways to spend time with your kids and create lasting memories.
For their senior season you want it to be extra special. It's their senior year and the last game of their athletic careers.
We have the perfect solution!
Our giant letters and numbers are a great way to celebrate your player's hard work.
Use them to decorate the locker room or the field!
Many parents feel led to give the sports team's senior athletes a special gift for their last home game.
Use our wooden numbers for a team mom DIY activity that lets you bond with your fellow sports moms over this creative keepsake project.
In the end, you also have beautiful wooden letters or numbers to hang on your wall as keepsakes to remember the final season.
There's no better way to honor your child at the final home game of the regular season.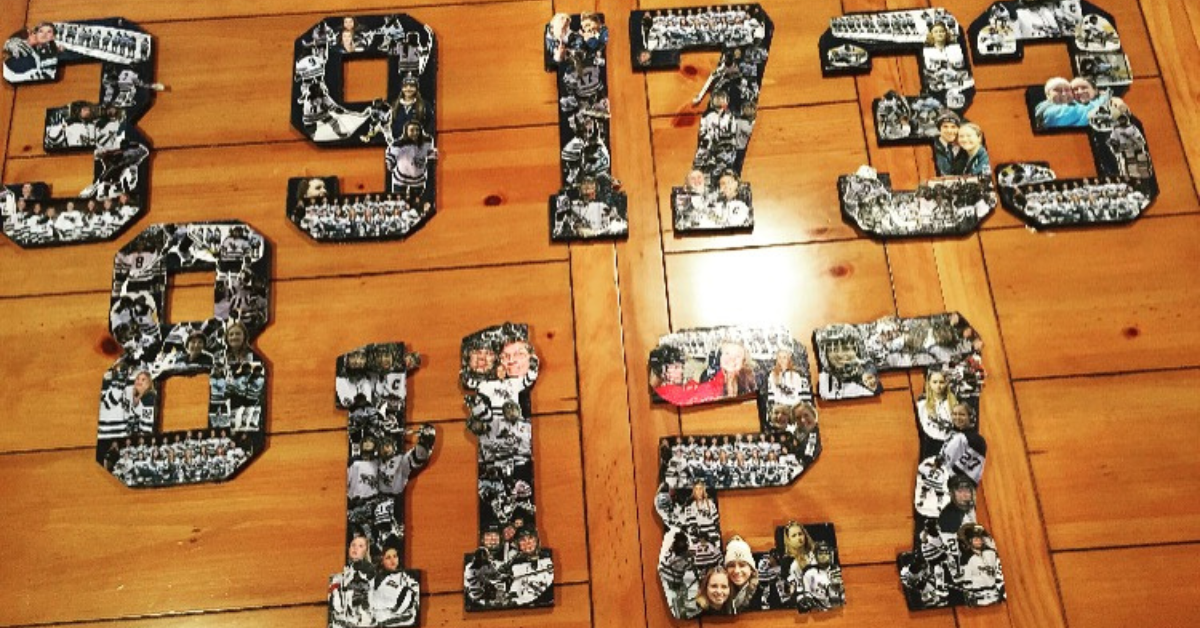 Frequently Asked Questions about Senior Day
What happens at basketball senior night?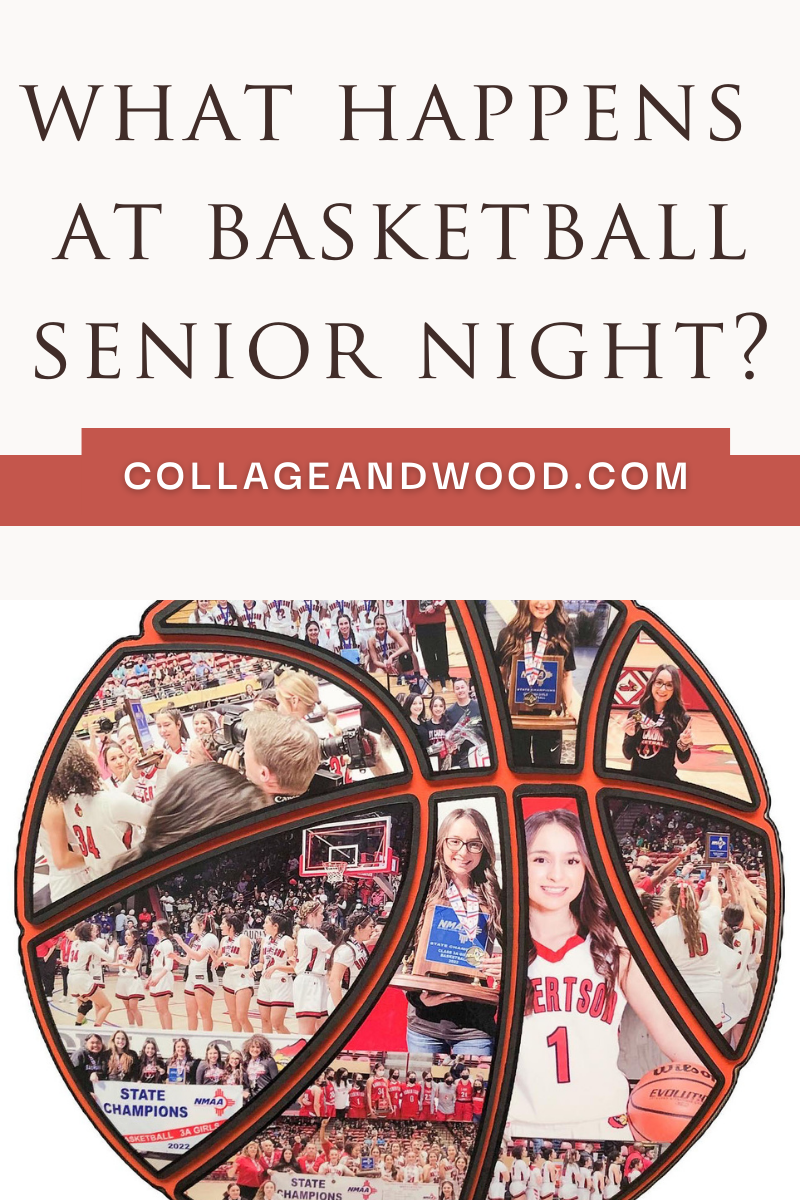 Senior night is a bittersweet event for all involved.
It's a time to celebrate the accomplishments of the seniors on the team, while also acknowledging that their time with the team is coming to an end.
The evening usually begins with a pre-game ceremony, during which each senior is introduced and given flowers or other gifts from their teammates and coaches.
This is followed by the actual game, after which there may be another ceremony to honor the seniors once again.
For many people, senior night is an emotional event, as it marks both an ending and a beginning.
The seniors are moving on to the next stage of their lives, while also leaving behind the familiar comforts of home and friends.
What means Senior Night?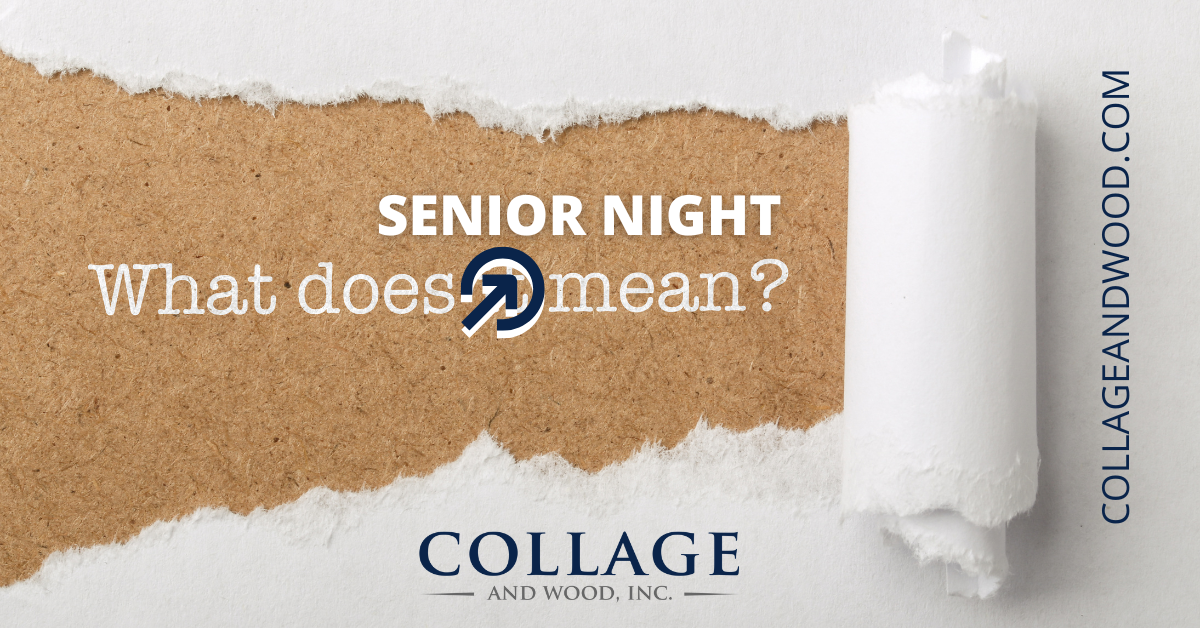 Senior night is not exclusive to a particular sport.
It is a tradition in American high school and college sports where the many athletes who are seniors on the team are recognized and honored during a game.
Often, seniors will be given commemorative items such as posters or other gifts, and they may also be introduced one-by-one to the audience.
The tradition of senior night began in the early 1900s, when universities started having "alumni days" to celebrate the graduates who had matriculated years earlier.
Eventually, these celebrations were broken down into smaller events for different groups of alumni, such as football games for graduating seniors.
By the 1930s, it was common for schools to have a special evening designated for senior athletes.
What is Senior Night football game?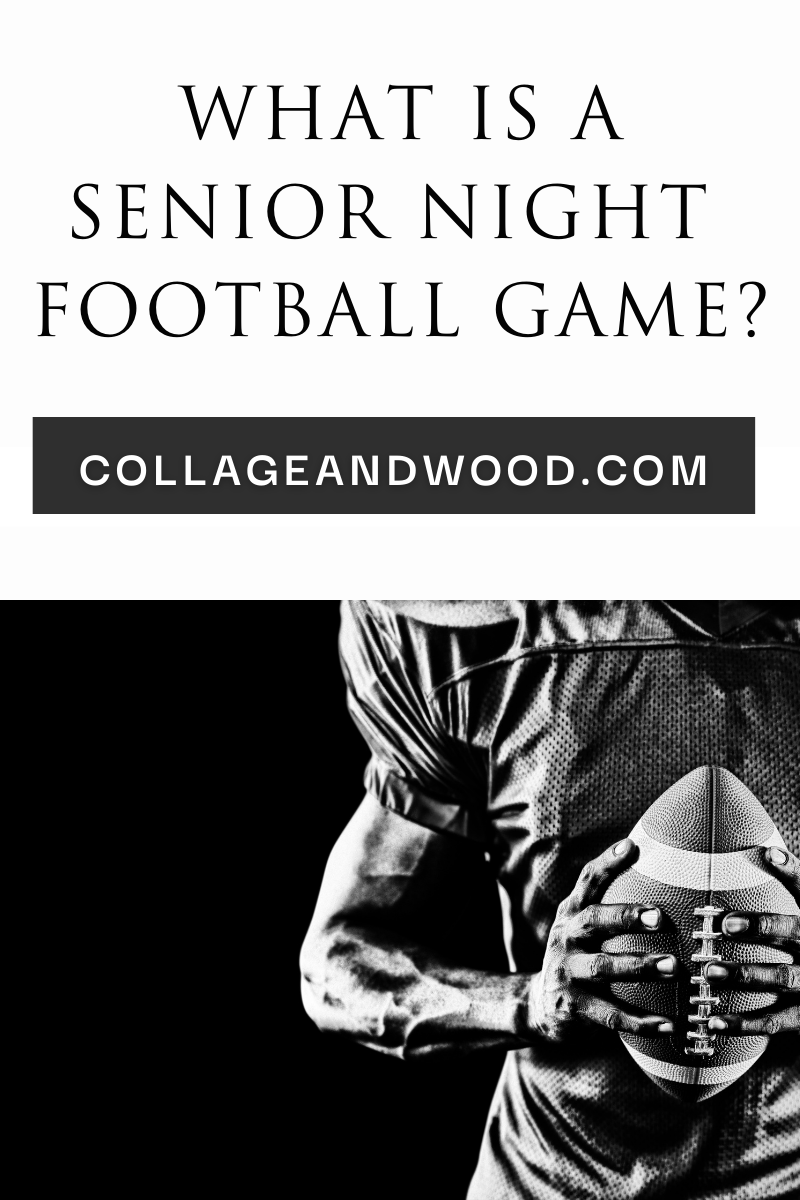 Senior night is a cherished tradition for many football programs, and is a great way to show appreciation for the players who have dedicated themselves to the team.
Do parents give flowers on senior night?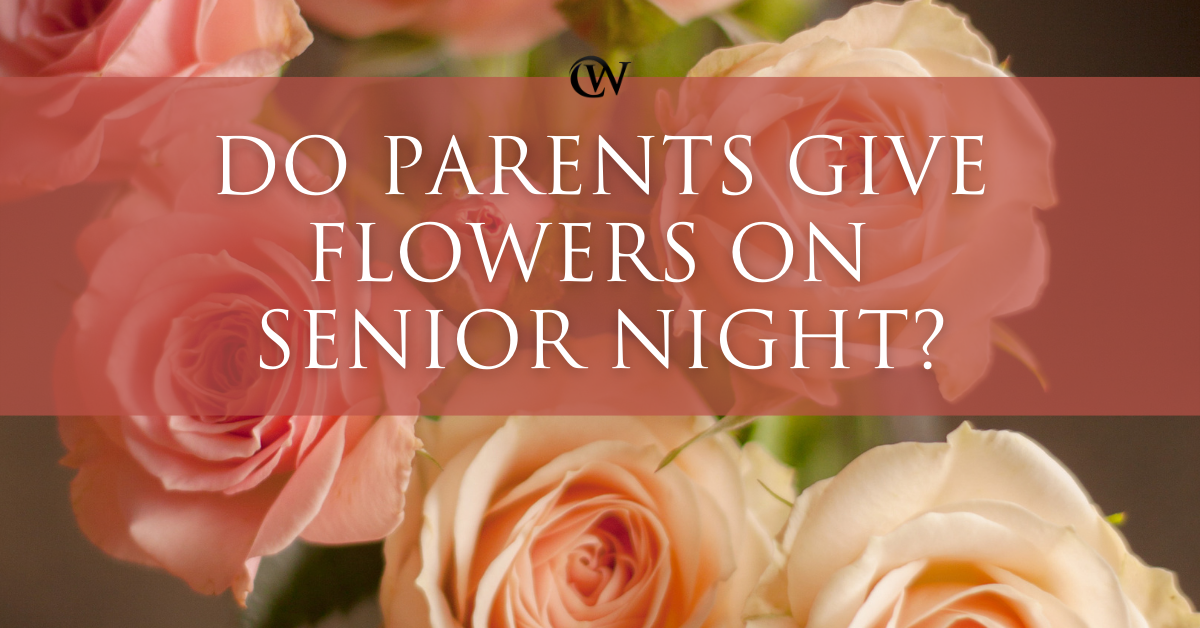 Yes, many parents give flowers to their children on senior night.
It's a sweet way to show their appreciation for all their children have done over the years.
Flowers can also be a symbol of new beginnings, as the child embarks on a new chapter in their life.
Is senior night emotional?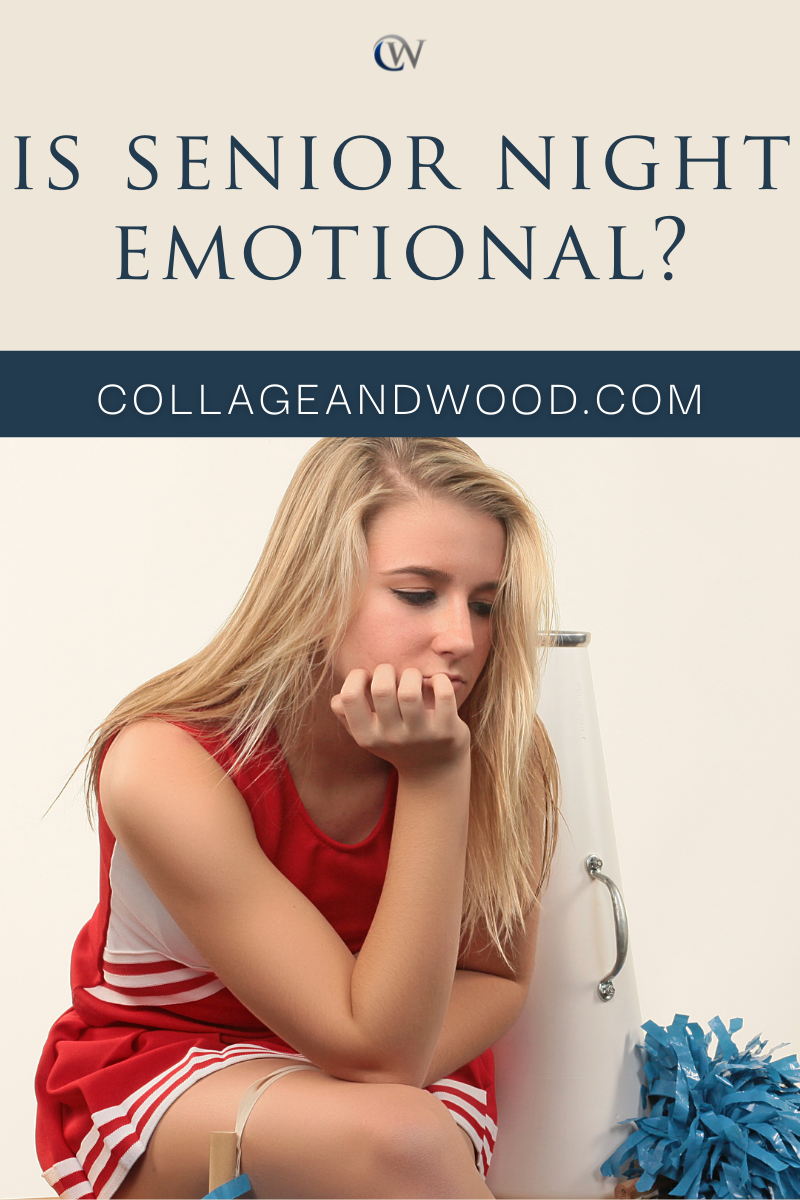 Senior night can be emotional for a variety of reasons.
For some people, it marks the end of their time in high school and the beginning of a new chapter in their lives.
For others, it may be a reminder of how far they've come and all that they've accomplished.
Regardless of the reason, senior night is often an emotional time for many students and their families.
There are typically a lot of events surrounding senior night, including pre-game festivities, speeches from both current and former students, and post-game celebrations.
These events can all contribute to the emotionality of the evening. Additionally, seeing all of your friends and classmates gathered together in one place can be bittersweet as you realize that this is the end.
What is the purpose of senior night?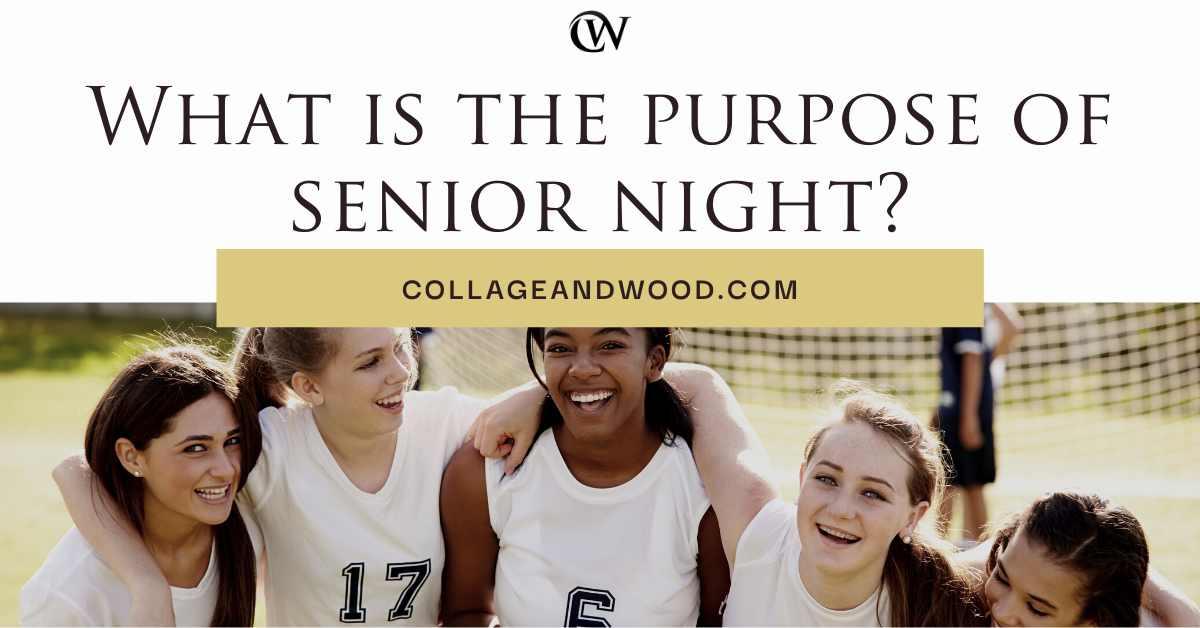 For most seniors, senior night is the last regular season home game of their high school career.
It's a chance for family, friends, and classmates to come together and celebrate everything that the seniors have accomplished over the past four years.
For those who don't know, senior night is usually a pre-game ceremony where each senior is recognized with their parents on the field or court.
Sometimes there are speeches from coaches or other important people in the seniors' lives, and often there is a special presentation for the parents as well.
Get style tips for Senior Moms on Senior Night! 👇🏽