Are you a high school senior about to have your picture taken for the yearbook?
Or, maybe you're just looking for some ideas on how to pose for your next photoshoot. Either way, you're in the right place!
In this blog post, we will discuss Senior picture ideas and posing tips that will help you look your best.
We'll go over everything from what to wear to how to pose in front of the camera.
So, whether you're a beginner or an experienced model, read on for some helpful senior photo ideas!
This guide will be helpful to you if you are looking for senior portrait photography inspiration for your upcoming senior photo session.
CHOOSING A SENIOR PHOTOGRAPHER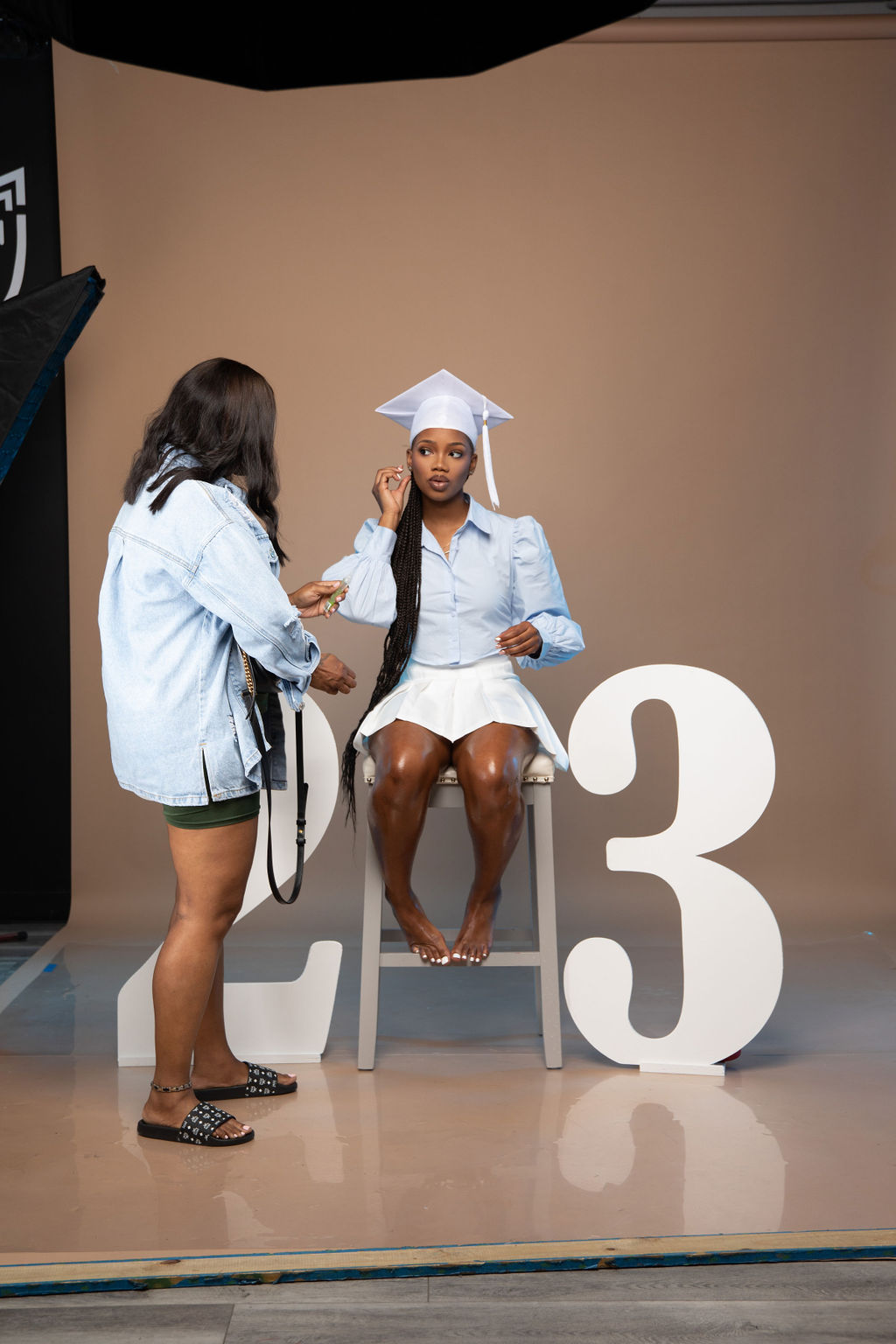 When it comes to Senior Pictures, you'll want to make sure you choose a photographer that you feel comfortable with.
The next thing you'll want to do is establish your budget. At the end of the day, you don't want your parents to go into debt for this photo shoot.
You should also think about the style of photos you're looking for in your senior photography.
Do you want traditional headshots? Do you need senior posing tips?
Or do you want something a little more creative and unique? "Editorial" style photo shoots have become more popular over the years.
This is when you go to multiple locations with multiple outfit changes and the photographer shoots you in a variety of movements and poses.
Once you have an idea of your budget and style, it's time to find the senior photographer perfect for you!
REASONS TO TAKE PROFESSIONAL SENIOR PICTURES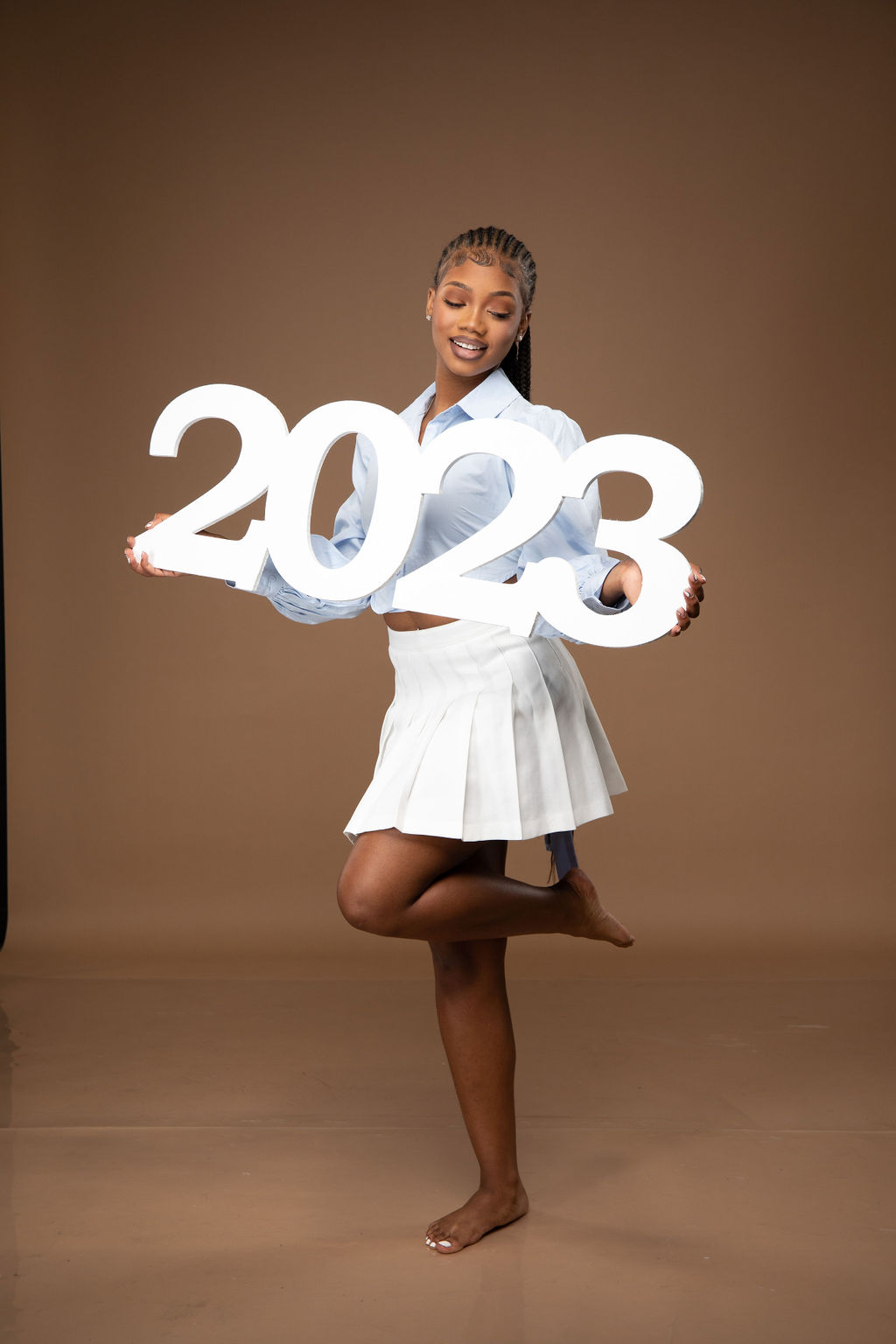 Here are some reasons to choose a professional photographer for your senior photoshoot:
Senior pictures are an important part of the high school experience. They capture a moment in time that you will never be able to get back. That's why it is so important to choose a professional photographer who can help you capture your unique personality and style.

A professional photographer will have the experience and expertise to help you pose for your pictures in a way that is flattering and shows off your best features. They will also be able to help you choose the right clothing and accessories to complete your look.

Senior pictures are an investment that will last a lifetime. That is why it is important to choose a photographer who you feel comfortable with and who you can trust to capture this special time in your life. Schedule a consultation with a local photographer today to get started on planning your perfect senior photo shoot!
If professional photography is not an option for your senior photos, don't worry.
With the ideas in this article, a friend with a nice camera or even a smartphone can help you replicate your favorite senior picture ideas.
WHAT NOT TO WEAR FOR SENIOR PICTURES

Most photographers agree there are a few practices to avoid.
Dressing in all black or white can be harsh on skin tones, and busy patterns can be distracting.
Also, large logos or words on clothing can take away from the focus on your face.
If you're stuck on what to wear, consider a neutral color scheme with pops of color.
And as always, comfort is key—you don't want to be adjusting your clothes or jewelry all day.
OTHER SENIOR PICTURE TIPS
Relax and have fun! This is a time to celebrate your senior year, so enjoy it.

Bring props that showcase your interests, whether it's a sport, hobby, or club you're involved in. (More on that later!)

Senior pictures are typically taken outdoors, so keep the weather in mind when you're choosing your outfit.

Schedule your senior pictures for early in the morning or late in the evening to avoid harsh lighting.

Guys: Here's some tips for senior pictures with your mom!
FABRICS THAT PROVIDE GREAT MOVEMENT DURING SENIOR SESSION

When it comes to senior photo shoots, you want your clothing to feel natural and comfortable.
That way, you can focus on enjoying the experience and making lasting memories.
To that end, fabrics that provide great movement are ideal.
They'll help you feel relaxed and free, whether you're posing for traditional shots or getting active in candid moments.
Look for fabrics like lightweight linen or soft cotton.
You might also consider adding a touch of lace or tulle for a romantic look.
With the right fabrics, you'll be able to move and pose with ease, resulting in beautiful senior photos that truly reflect your personality.
SENIOR PICTURE OUTFIT IDEAS FOR GUYS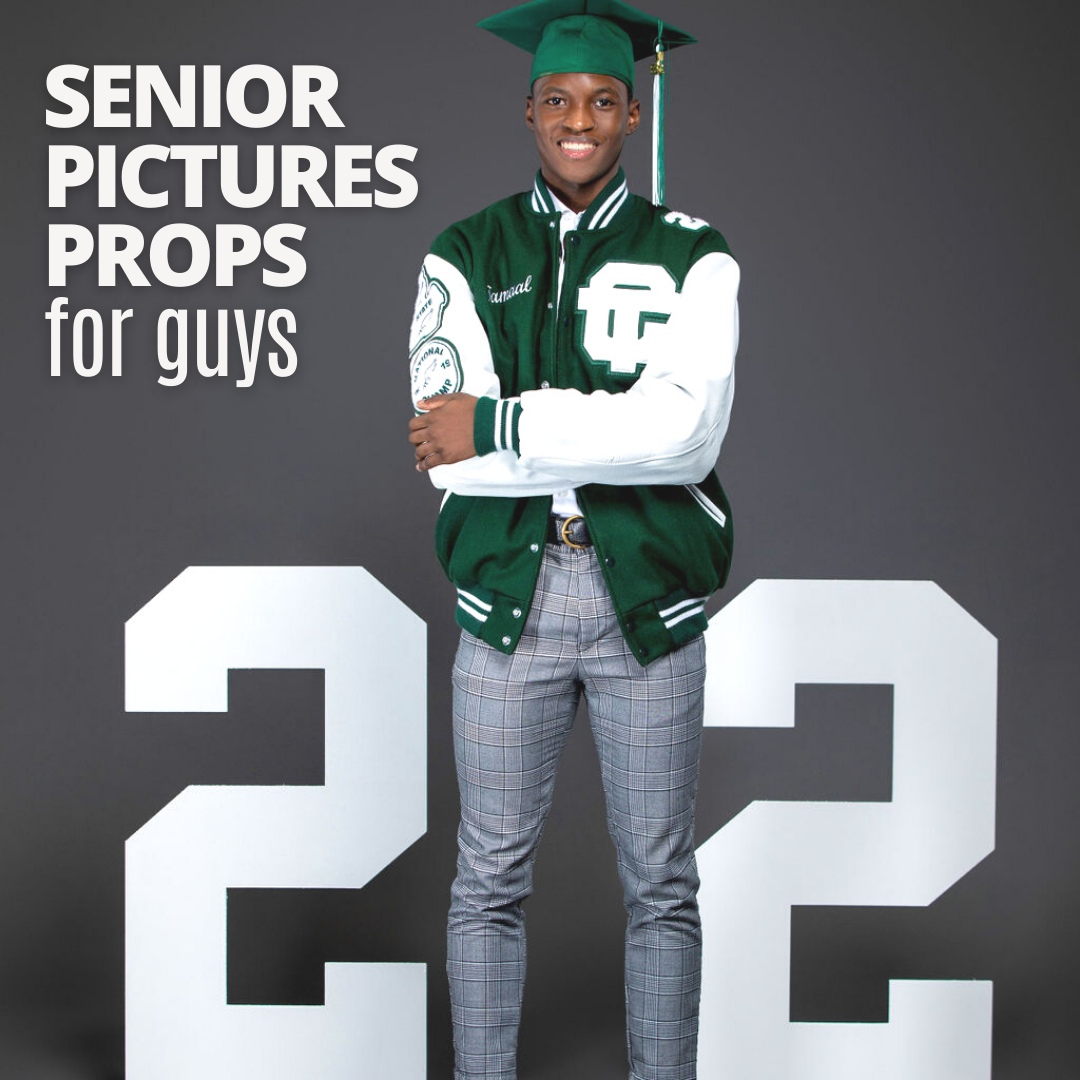 A guy's senior photo shoot is a big deal, too!
This is the time to capture your senior year in all its glory.
You want to make sure you look your best, so it's important to choose the right outfit.
For guys, slacks and a dress shirt are always a good choice.
If you want to add a bit of style, consider adding a blazer or sweater.
Khakis are also a great option, and don't forget about quality T-shirts without logos.
For athletes, senior photos in his gear and letterman's jacket are a must.
SENIOR PICTURE IDEAS WITH PROPS FOR GIRLS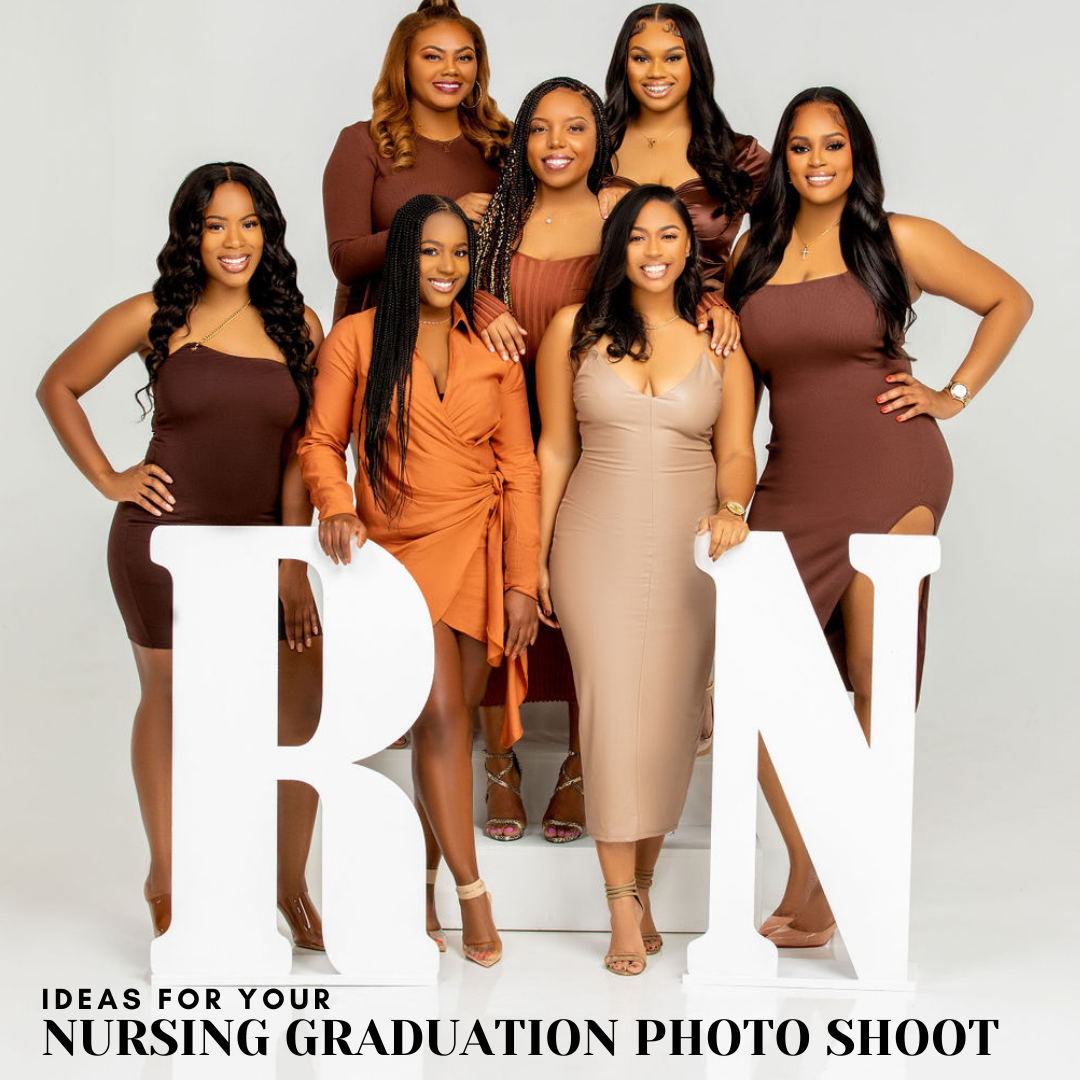 With the right props, your senior photos will be sure to stand out from the rest.
Collage and Wood can make you a large 2024 for senior pictures in a variety of different ways! 
Check out these designs of CollageandWood.com's 2024 letter props that we have created to help you bring even more personality to your senior photo shoots.
The Script Font "Senior" Photo Prop
CLASS OF 2024 PHOTO PROP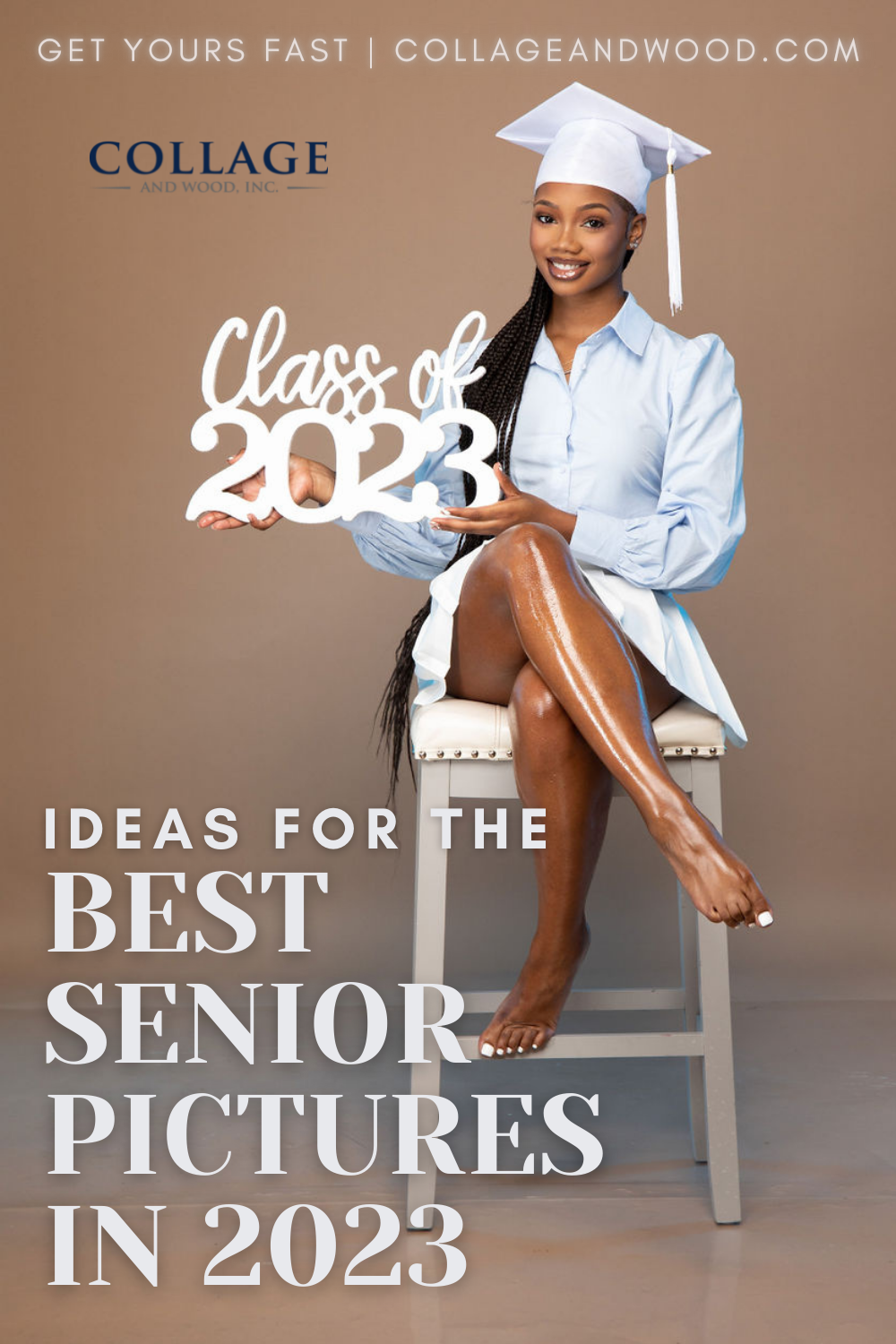 The Class of 2024 photo prop is a perfect senior photo prop!
It's lightweight and easy to transport, so you can take it with you to your senior photos.
FREESTANDING SENIOR PHOTO PROPS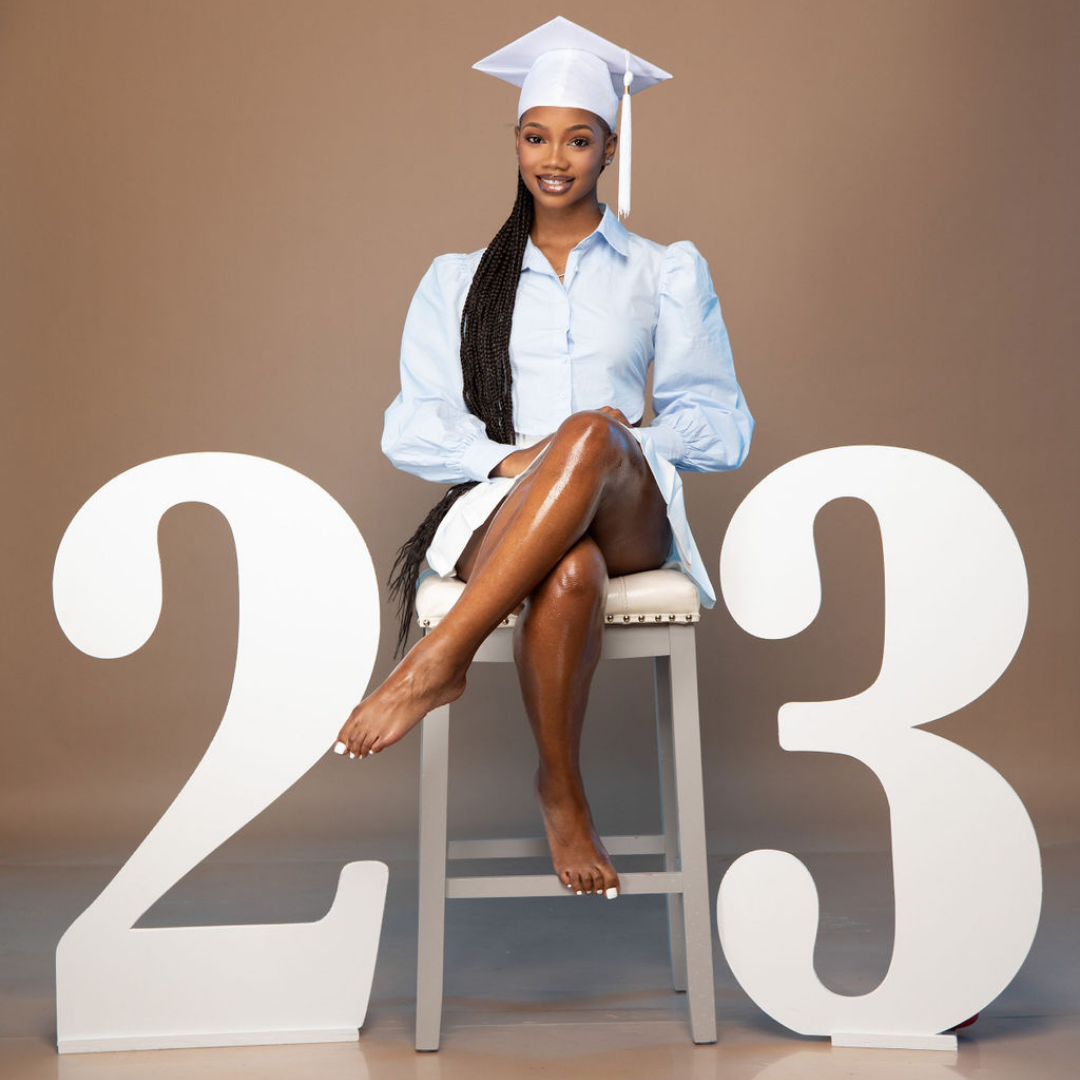 You may be wondering if we sell big white letters or big white numbers.
We specialize in unfinished, special year wooden numbers but now offer a painted option in 2024.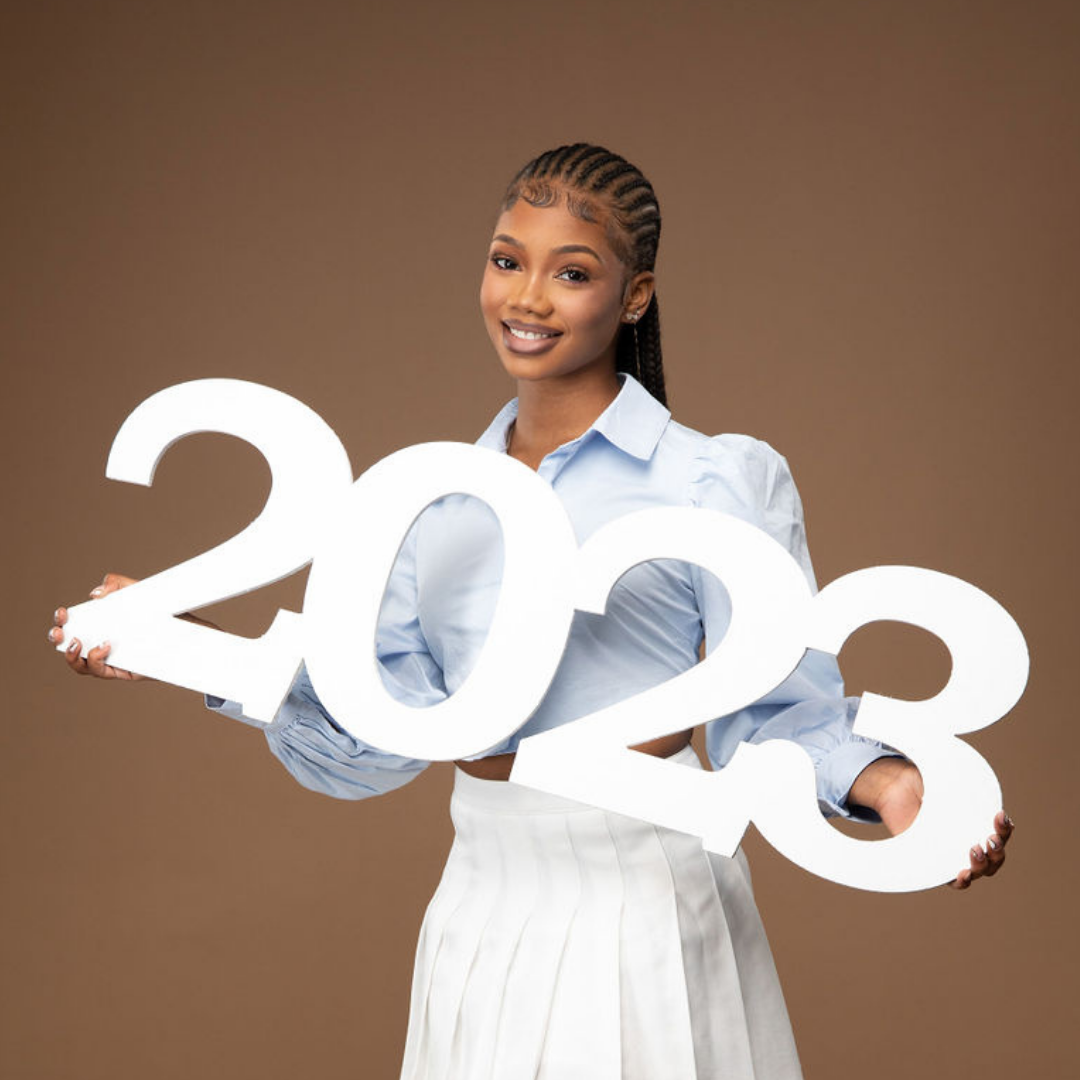 High school seniors love our handheld props because it answers the question "What do I do with my hands?" and helps them feel more comfortable in front of the camera.
And the best thing? We can get it to you fast - with FREE shipping!
We are a fraction of a price of traditional foam props - and our numbers are made from the highest quality wood material and have the strength to withstand ALL of your shoots!
YOUR SENIOR PHOTO SESSION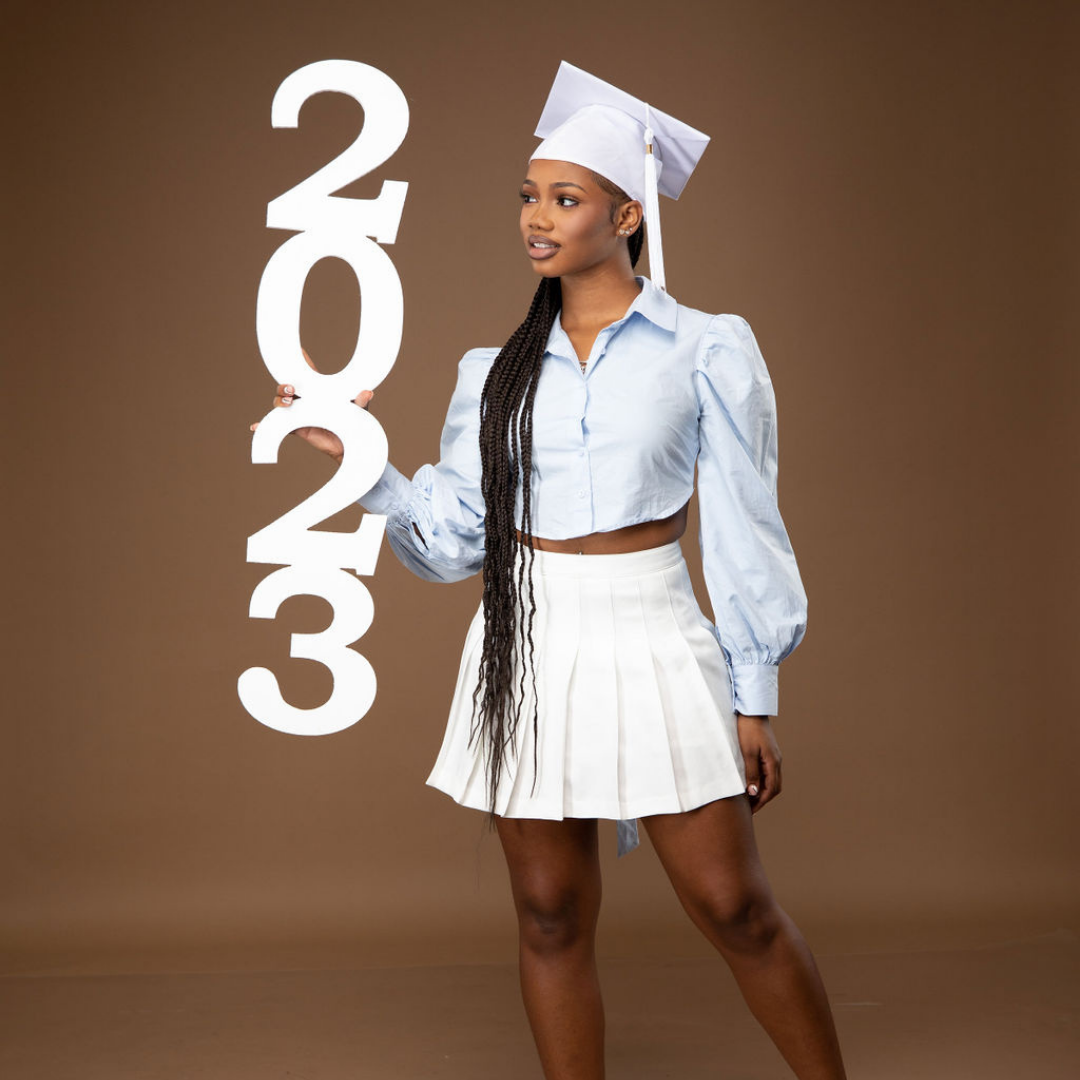 Blowing Confetti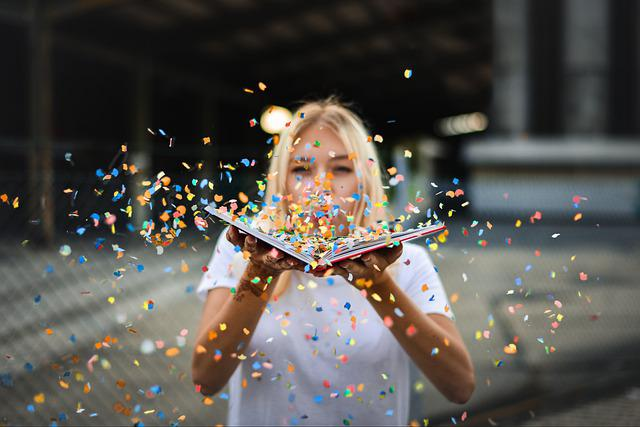 One of the best things about senior photos is that they are a chance to show your personality.
Whether you choose to have your photo taken in a natural setting or in front of a brick wall, there are endless possibilities for how to make your senior photos unique.
One fun idea is to blow confetti in your photo.
This adds a touch of whimsy and can really make your photos pop.
SENIOR PICTURE IDEAS WITH FRIENDS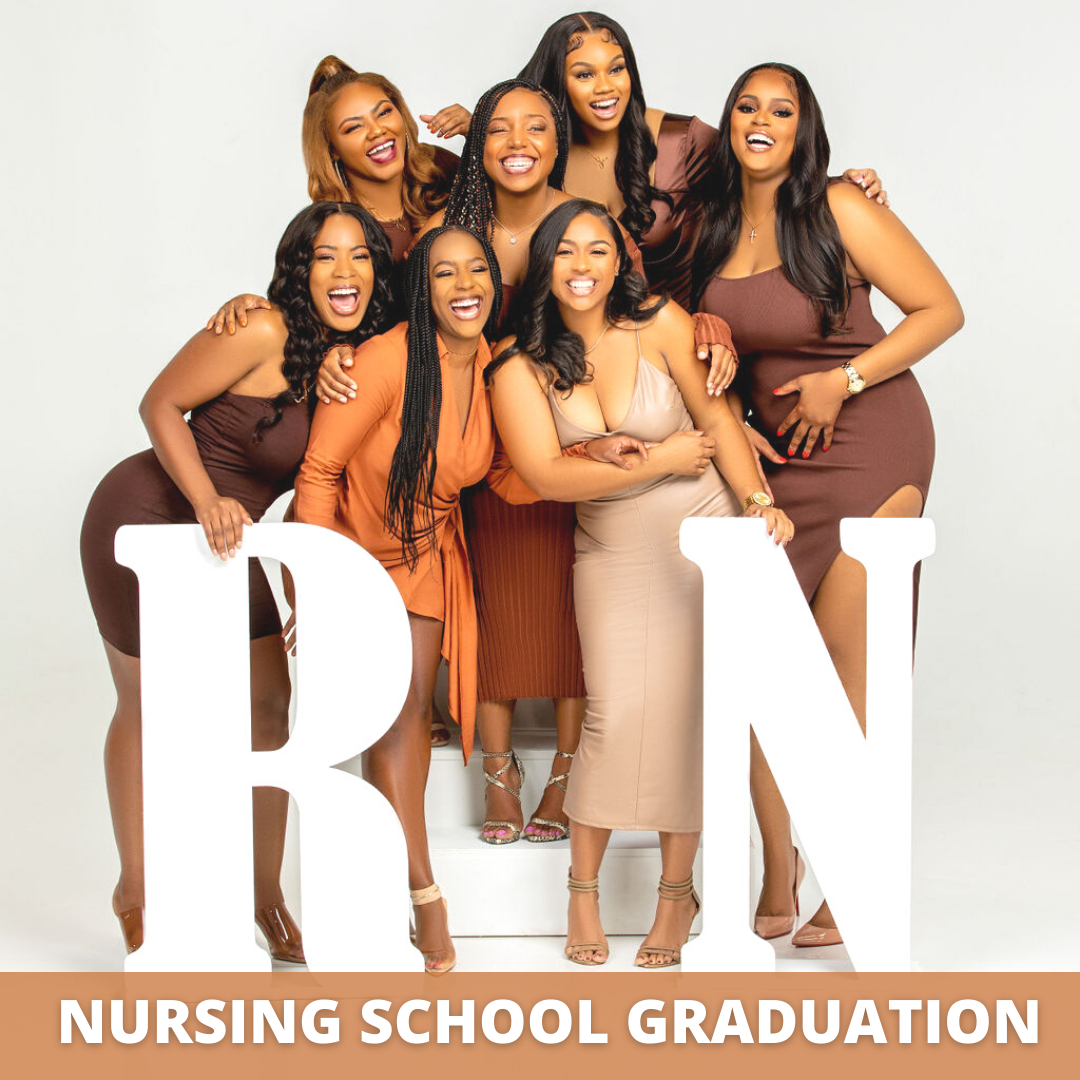 Senior pictures are a great way to commemorate your time in high school with your friends.
A lot of senior pictures are taken alone, but including your friends in the picture can make it that much more special.
You can take senior pictures with your friends at a park or other scenic location, or even just posed in front of your high school.
Senior Photography On a Sports Field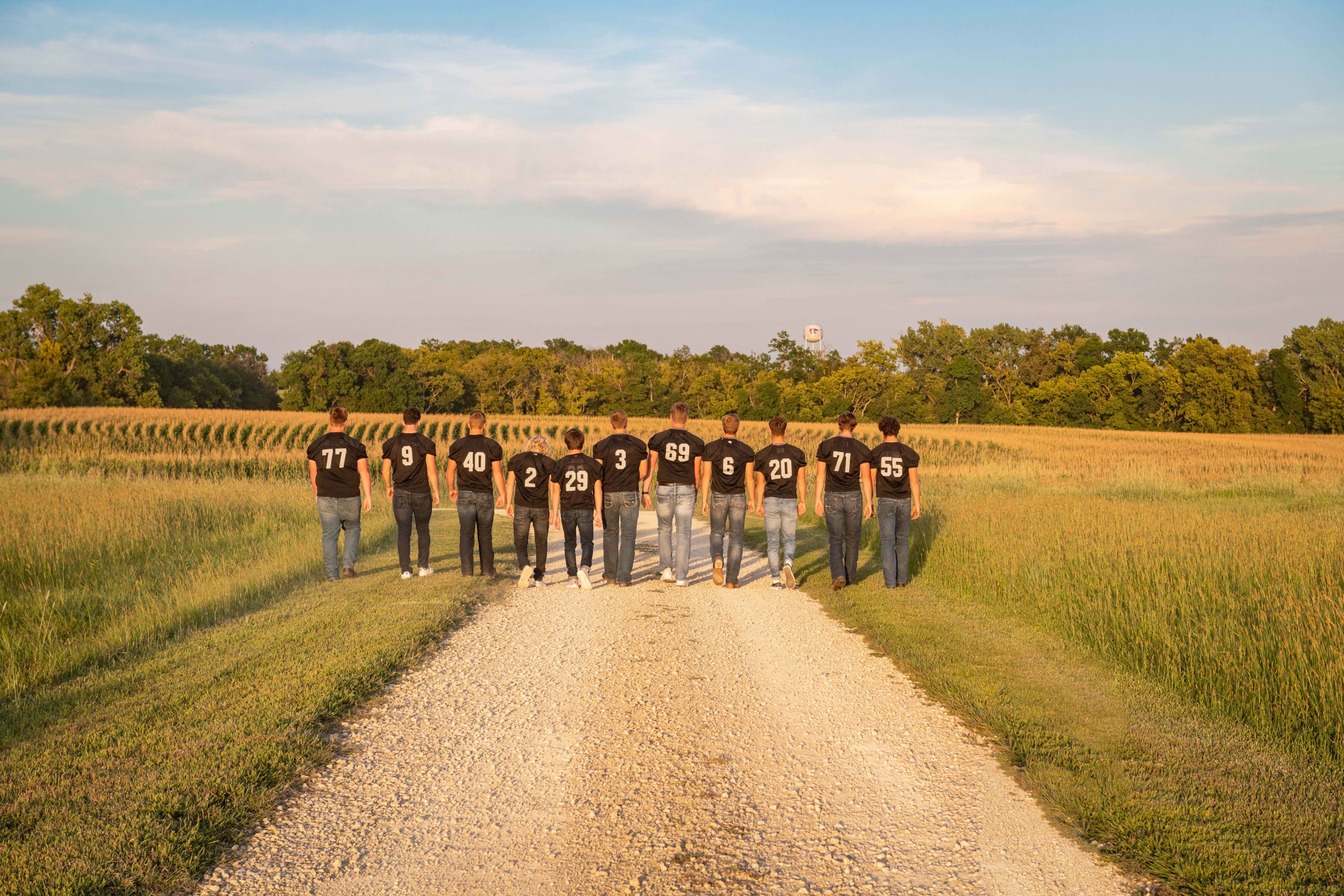 Take senior pictures of football fields or a certain location when students participated in sports at school. Some of the sports they play as high schoolers become big parts of their everyday lives. Putting this activity on the seniors picture adds a lot of value.
A city photoshoot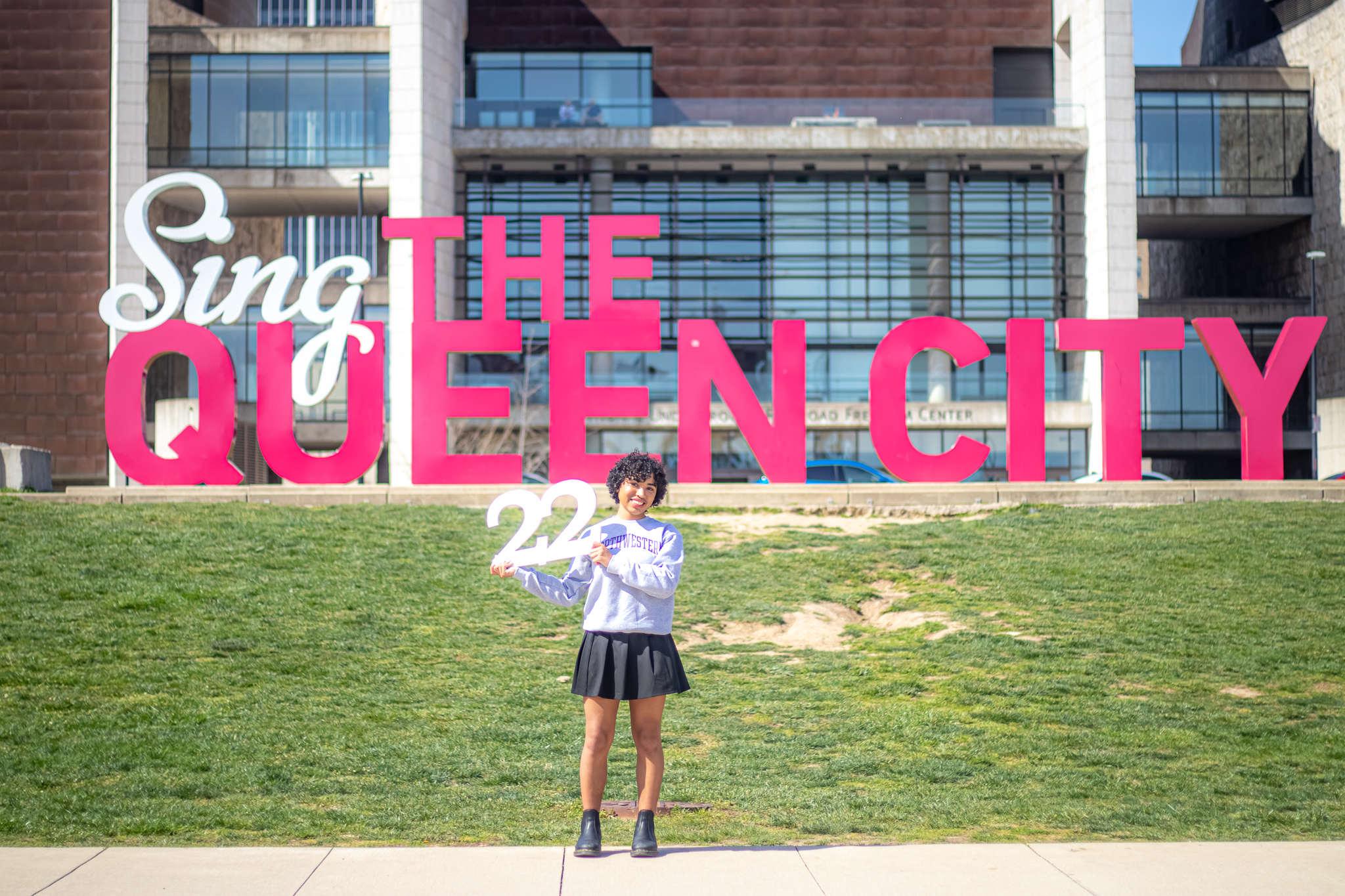 What better way to commemorate this momentous occasion than by taking your senior photos in the city or downtown?
There are endless possibilities for backdrops and locations, from graffiti-covered walls to historic landmarks.
Not to mention, the vibrant energy of the city is sure to add an extra touch of excitement to your photos.
Of course, taking senior photos in a busy urban area can also be a bit daunting.
But with a little planning and research, you can easily find the perfect spot to bring these creative senior picture ideas to life!
Holding the Diploma

Your senior year is a time to celebrate your accomplishments and look ahead to your bright future.
And while there are endless senior picture ideas out there, one of the most popular choices is to include your diploma and cap and gown.
After all, what better way to show off your hard-earned achievement than with a tangible reminder of all your hard work?
There's no better way to commemorate this exciting time than by taking some amazing senior pictures in your cap and gown.
Picture Ideas For Girls: Jumping Into the Air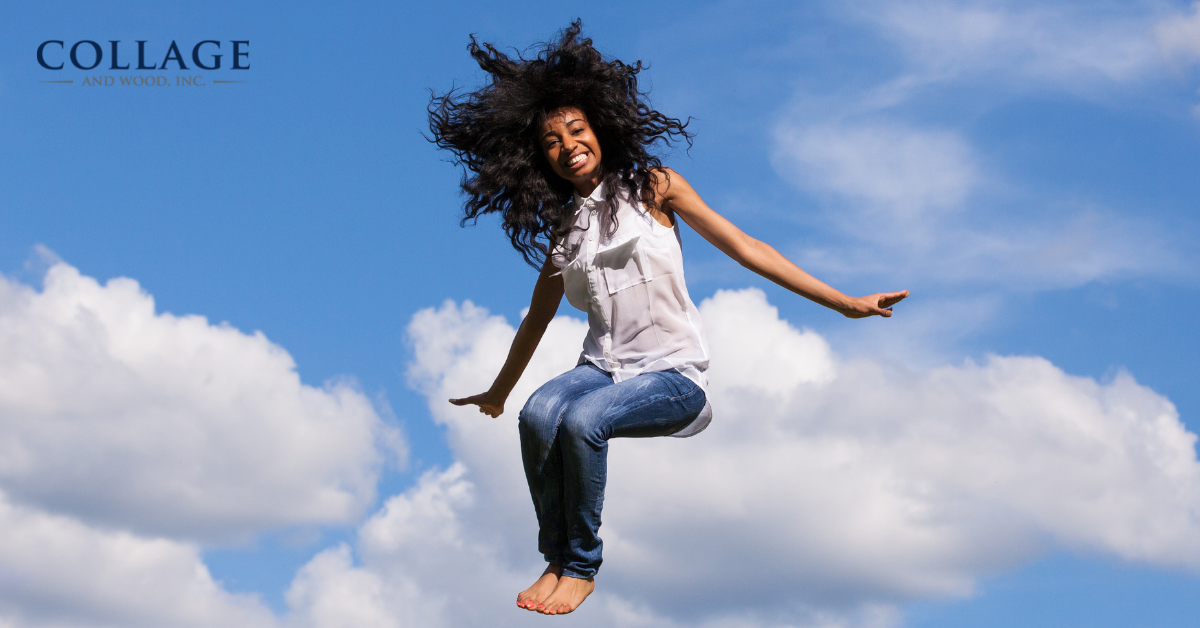 If you're the sports-minded type, consider taking your senior pictures on the field or court where you've made so many memories.
Or, if you're more of a free spirit, head to nature for some breathtaking shots against a beautiful backdrop.
Senior Picture Idea: With a Best Friend or Two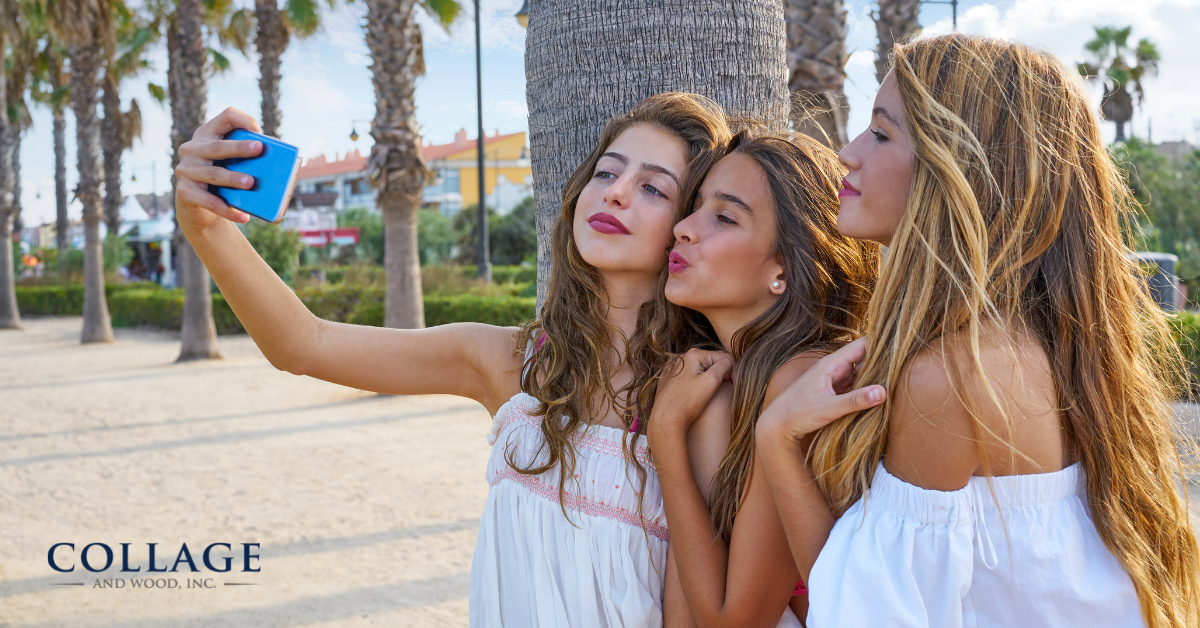 SENIOR PHOTOSHOOT AT THE BEACH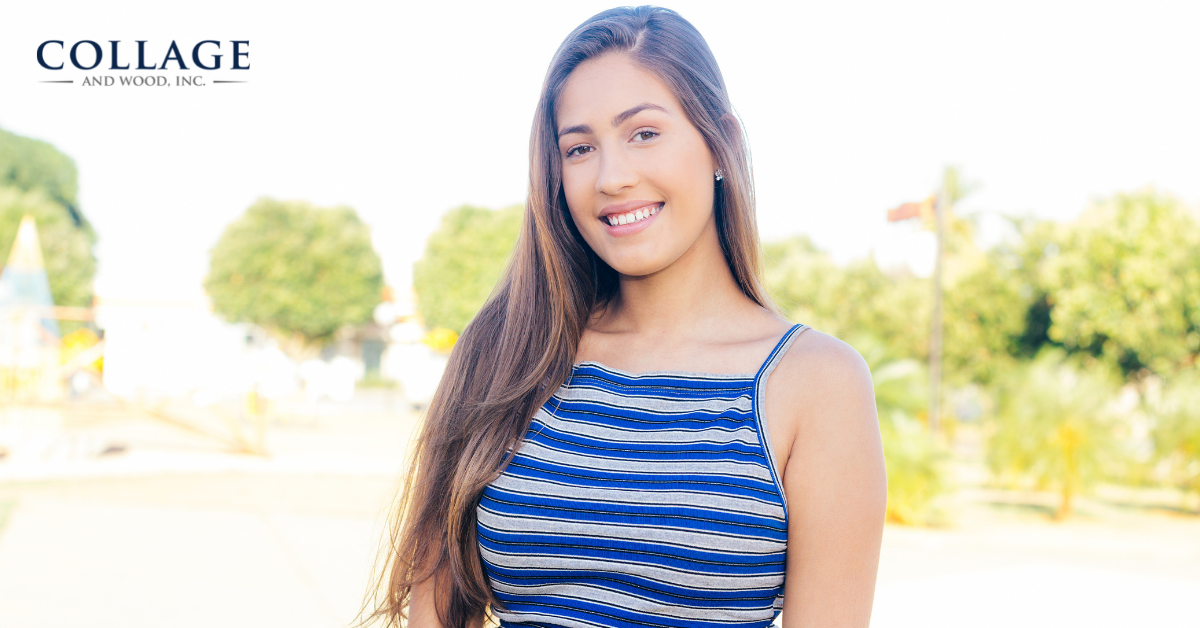 SENIOR PICTURE IDEAS: PICTURES AT A SPORTS VENUE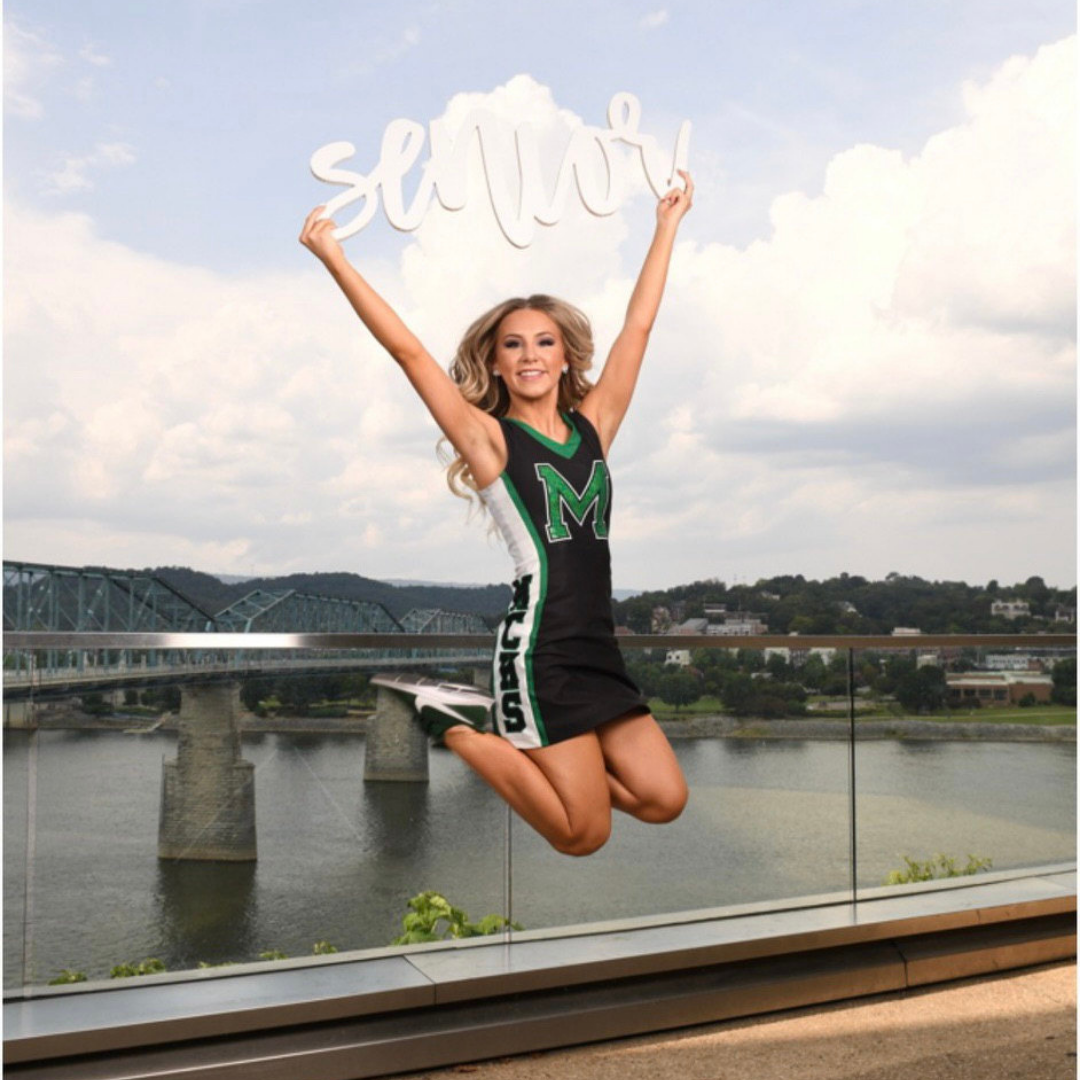 Check out our "Photographers To Follow" article for more senior picture ideas and inspiration!
SENIOR PICTURE PHOTO PROPS
What's also great about this photo prop is that even though it comes unfinished, it can look white in photos.
Or you can paint it any color you would like!
My recommendation is to prime and then spray paint OR use chalk spray paint and skip the primer!
SENIOR PICTURE IDEAS FAQS
How can I make my senior pictures look good?
Senior pictures are a big deal!
They're a time to show your personality and style, and they'll be cherished memories for years to come.
So how can you make sure your senior pictures look great?
Here are a few senior picture ideas to get you started:
Think about the setting.

Where will your senior pictures be taken? outdoors? in a studio? at your school? Each location has its own unique feel, so choose a setting that reflects your personality.

Coordinate your wardrobe.

What should you wear for your senior pictures? Again, it depends on the location - but whatever you choose, make sure it's something you feel comfortable in.

You want your personality to shine through in your senior pictures, so don't be afraid to show your style.

Prepare for your close-up.

Make sure you get plenty of rest the night before your session, and if possible, schedule your hair and makeup appointment for the day of your shoot.

This way, you'll look and feel your best for senior picture perfection.
What should I wear for my senior pictures?
When it comes to high school senior pictures, there are a few things to keep in mind.
First, you want to dress in something that makes you feel confident and comfortable.
If you're not sure what to wear, consider bringing along a few outfit options and speaking with your photographer about what will look best.
Secondly, avoid wearing clothes with logos or other distracting patterns. Simplifying your look will help the focus remain on you.
Lastly, make sure your clothing fits well and is free of wrinkles.
Taking the time to iron or steam your clothes before your session will help you look your best.
What is the best month to take senior pictures?
There really is no definitive answer to this question since everyone's preferences will differ.
However, many people believe that the best month to take senior pictures is during the fall.
This is because the weather is typically more mild and there are also some beautiful natural backdrop options available, like leaves in fall colors.
What should a senior photo look like?
As a senior, you want your photo to capture who you are at this point in your life.
It's a big milestone, and you want your picture to represent that.
Decide in advance the style of the photos you want. Find inspiration and trends (maybe not crazy fashion trends, though!) on Instagram and Pinterest that appeal to you.
Do you want it to be casual or formal? With or without friends?
Will it be taken indoors or outdoors? Once you've decided on the style, be sure to communicate that to your photographer.
How do girls take senior pictures?
There is no right or wrong way to take senior portraits, but most girls choose to pose either in studio or outdoors.
Some popular poses include sitting on a bench, standing in front of a pretty background, or leaning against a tree.
It's important to strike a balance between being natural and posed, and most photographers will give you some direction on how to stand and what expressions to make.
How do you not look awkward in senior pictures?
Just be yourself! And if that doesn't work, try one of these poses:
The Woohoo Pose: Stand with your back straight and put your hands on your hips.

The Classic Smile Pose: Smile and put your fingertips together in front of you.

The Group Hug Pose: Get in a hug position with the people you're taking pictures with!

Lift a Leg Pose: lift one leg in a playful way.

The Laughing pose: Laugh and put your hands on your hips or in the air.

Keep moving: you may find a natural pose while simply moving in a graceful manner.
What should I wear for senior picture day?
Whatever you want!
Some people prefer to dress up, while others like to keep it casual. When in doubt, aim for a classic style.
As long as you're smiling and look your best, it doesn't really matter what you wear.
How do I take a good senior picture?
A good senior picture should be natural and show your personality. Wear something that makes you feel comfortable and like yourself.
If you're feeling nervous or uncomfortable, it will show in your pictures.
Just have fun with it and be yourself - that's what will make your pictures most memorable.
Are senior pictures worth it?
Senior pictures are a great way to capture your time in high school and to document your transformation from teenager to adult.
They can also be a lot of fun!
Some people choose to have professional pictures taken, while others prefer to take them themselves or with friends. There are pros and cons to both options.
Professional pictures often turn out nicer, but they can be expensive.
Selfies or friend shots can be less expensive, but the quality may not be as good.
Ultimately, whether or not senior pictures are worth it is up to you!
If you think they'll be fun and valuable memories, then go for it!
If you're on the fence, maybe try taking a few test shots and see how you feel about it before making the full investment.
What time of day is best for senior photos?
If you're looking for a classic portrait look, morning or early afternoon light is usually best.
The sunlight will be softer and less harsh than later in the day, creating a more flattering look.
For a more natural and relaxed feel, late afternoon or evening light may be better.
This can help create shadows and depth in the picture, adding dimensionality to your senior portraits.
How should girls pose for senior pictures?
Try to relax and be yourself. The more natural and comfortable you look in your senior portraits, the better they'll turn out.
Second, think about what kind of message you want your senior pictures to convey.
Do you want them to be casual and fun? Classy and elegant? It's up to you!
Third, experiment with different poses and angles until you find ones that make you look and feel your best.
Your photographer will probably give you a preview along the way that will boost your confidence.
And finally, don't forget to smile!
Senior pictures are a time to celebrate your final year of high school, so make sure you enjoy the experience and have some fun.