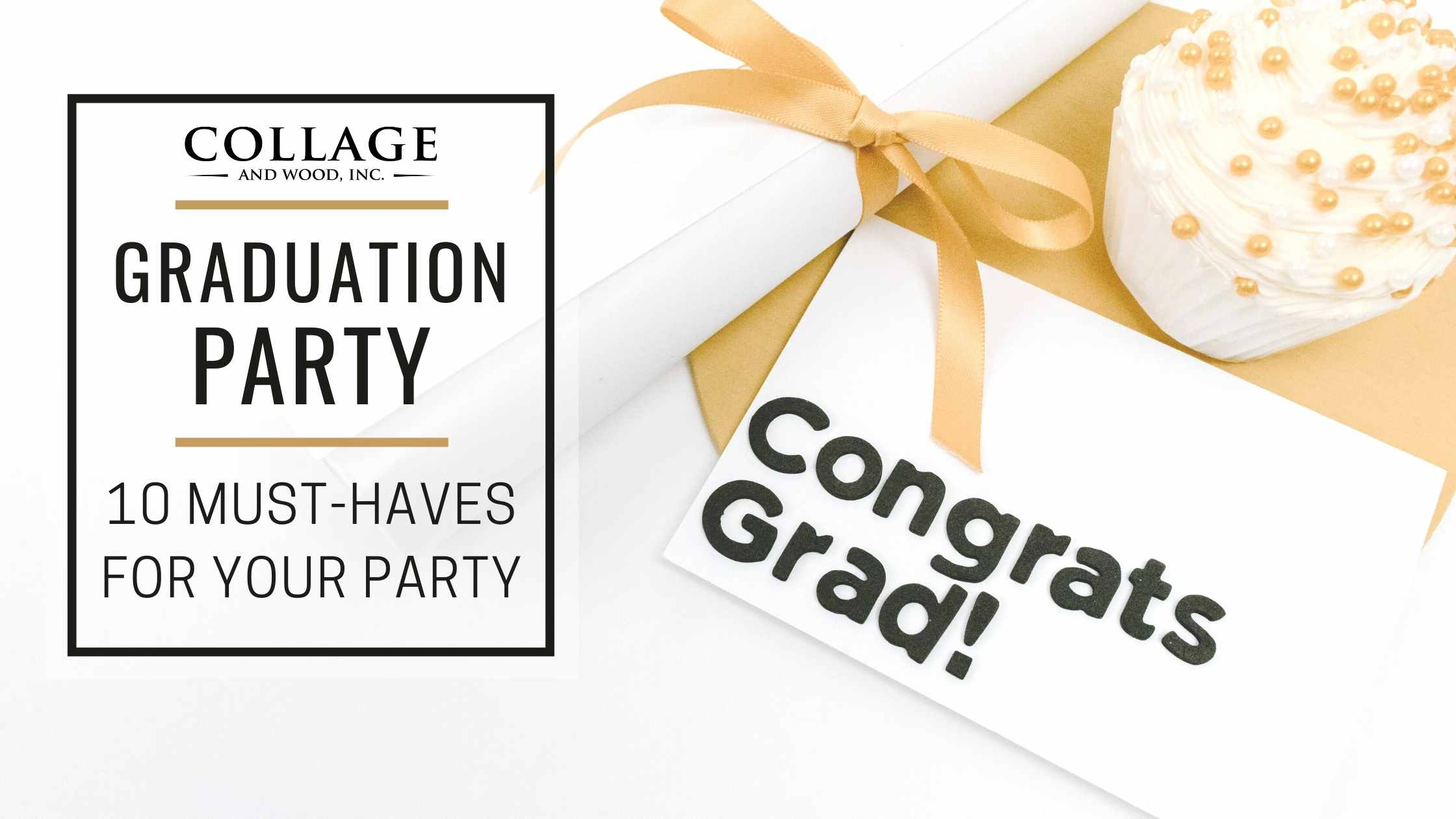 Excitement is in the air! The time has come to celebrate your graduate!
They have worked hard and finally finished school. Now it is time to throw them the best celebration ever!
Of course, you will need some graduation party essentials in order to make this happen.
Here are 10 must-haves for your party supply graduation list:
A graduation banner to welcome guests.

Graduation decorations and balloons in the school colors.

Tables and chairs for everyone to sit and enjoy the festivities.

Graduation tablecloth, plates, forks, cups and napkins to match.

A buffet of graduation themed food and desserts

Beverages for all your guests including non-alcoholic options.

Party favors for everyone to take home with them.

A special guestbook for congratulatory messages to the graduate.

Music to set the mood and get everyone dancing.

And of course, don't forget the camera! You will want to document this special day.
High School Graduation Party Supplies: Banners
You can find them at your local party store or online. If you want to create your own, there are several ways to do so.
You can use a graduation template to create a banner or purchase one pre-made. You can find these banners at most party stores or even online at Etsy.
Take into account the amount of time you have to spend creating your own party supplies!
Graduation Decorations: Balloons In School Colors.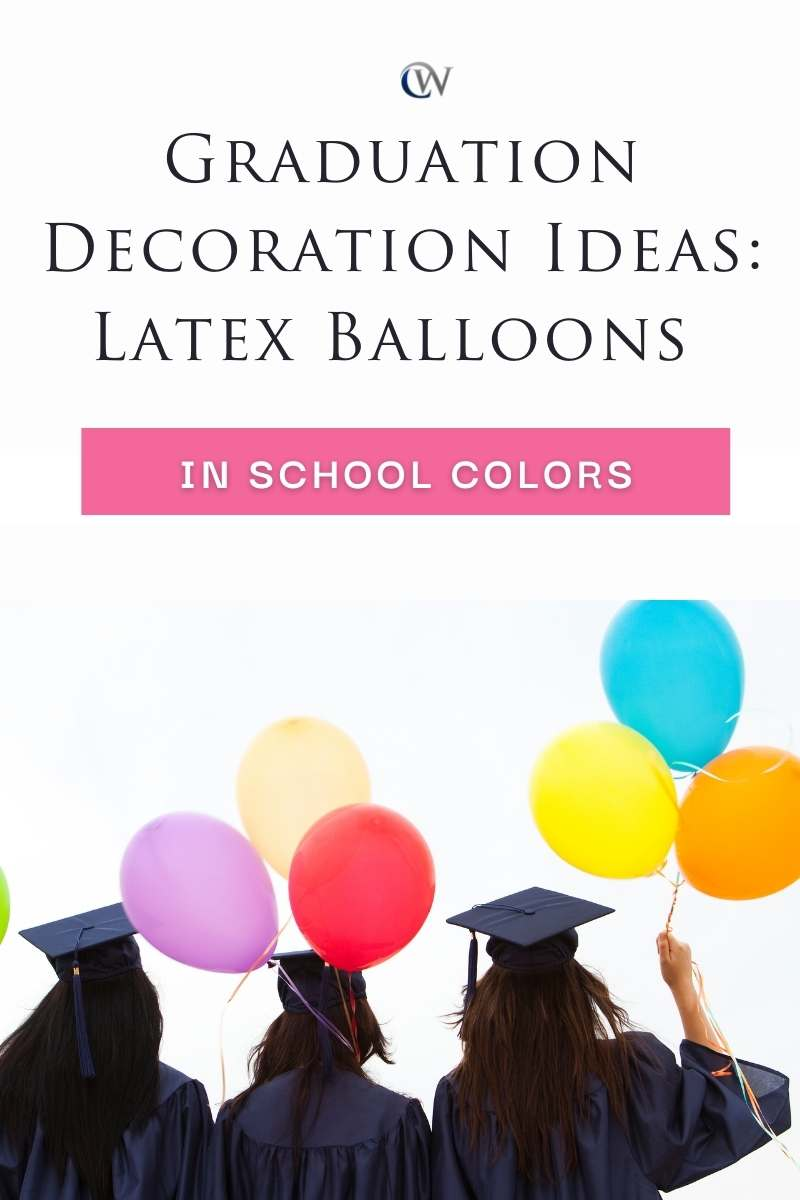 Latex balloons are such a fun and easy way to decorate for a graduation party!
They come in so many different colors, and you can even get them personalized with the graduate's name and school logo.
Balloons are also easy to set up and take down, so you won't have to spend hours getting everything ready for the party. Just blow up the latex balloons and let them fly!
Table and Chairs Set-Up For Celebrating Your Graduate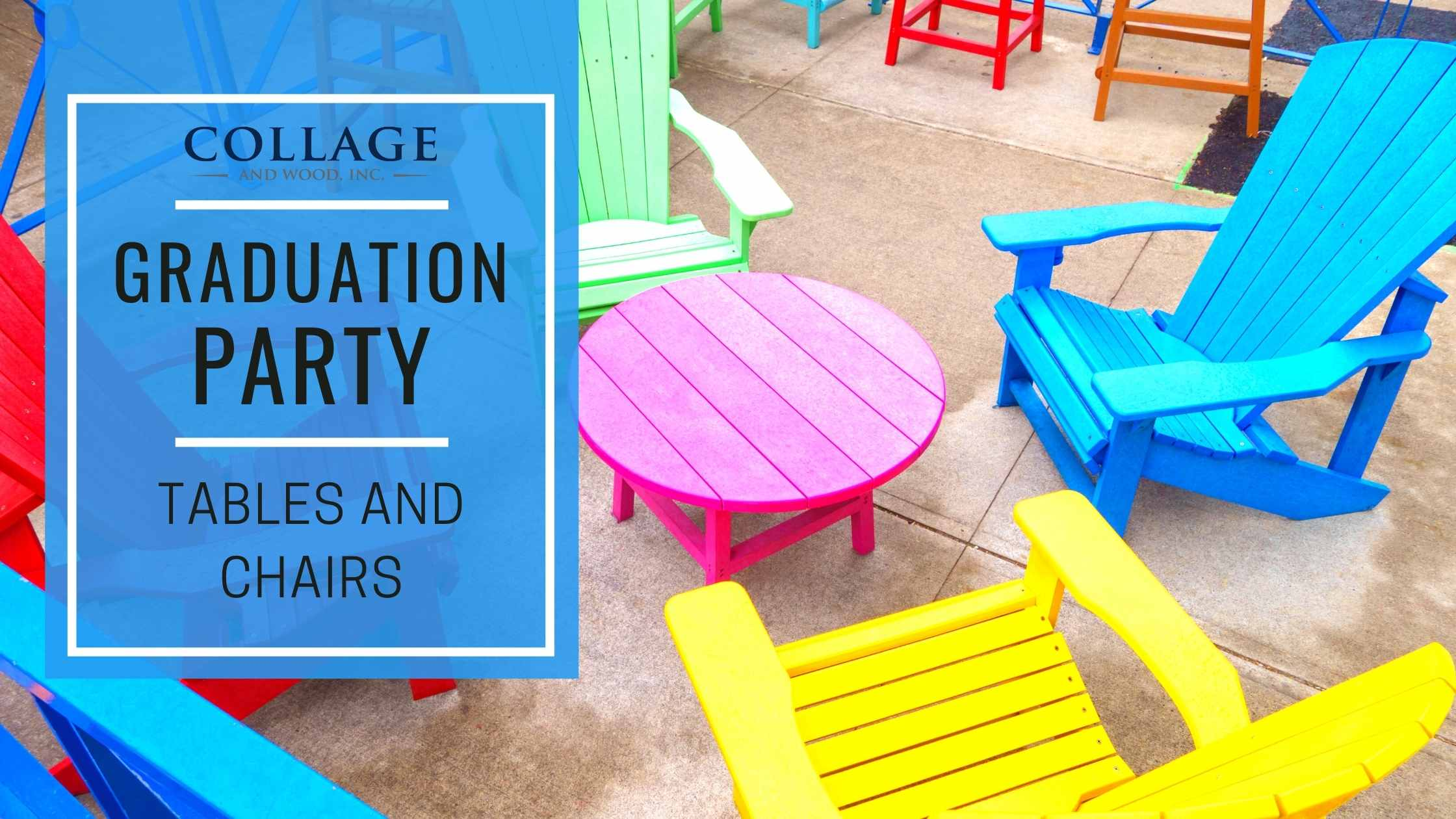 As all event planners know, tables and chairs are an essential part of party supplies for any big day.
Indoor options include using standard Tables and chairs or renting table and chair sets.
Outdoor options include using picnic tables or setting up table and chairs on the lawn.
No matter what option you choose, make sure to have enough table and chairs for all of your guests!
Graduation Tablecloths and Napkins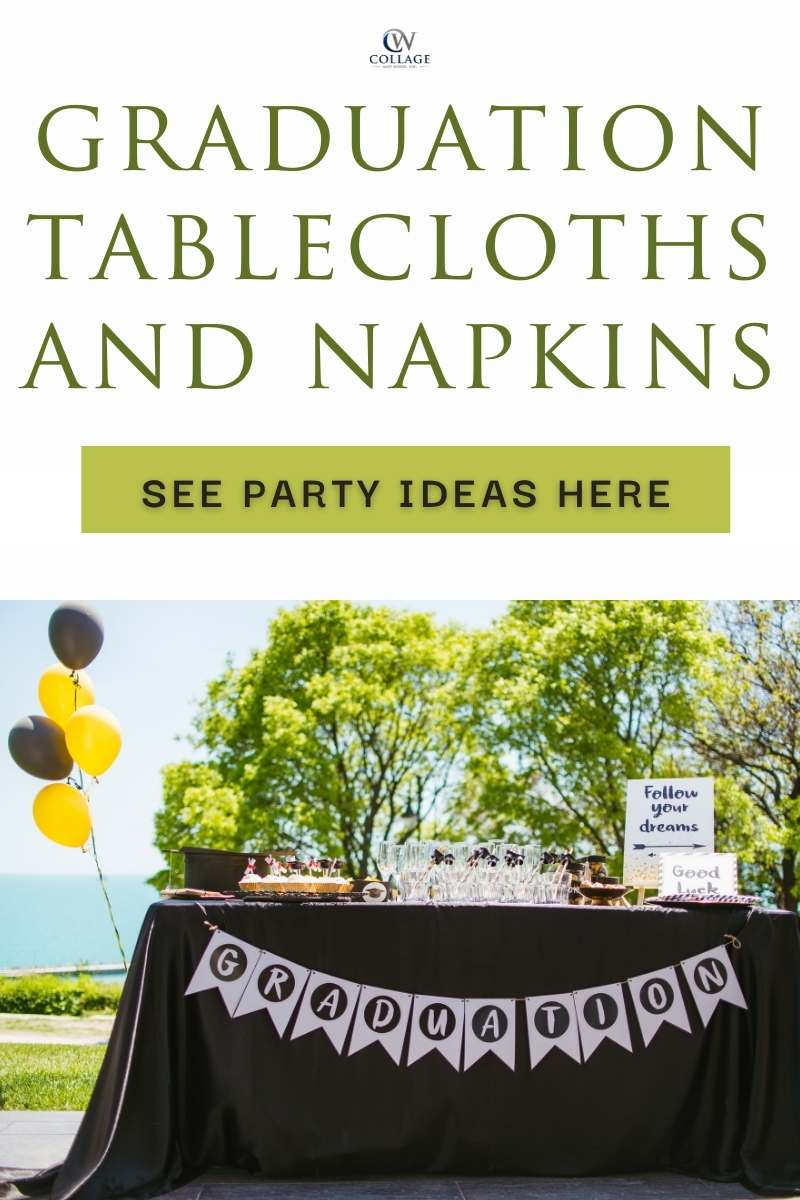 It's graduation season! That means it's time to start planning your graduation tablescape!
Find tablecloths in colors and patterns with your school colors for a coordinated look.
For one-time use, you may not need wedding-quality tablecloths!
Food and Desserts for Your Graduate
More creative ideas to celebrate: you can use wooden numbers as cupcake stands!
 Cupcakes are a traditional dessert for parties. Explore this article full of creative ways to display your graduate's sweet treets.
Save money by building your own rustic display.
Beverages For Your Guests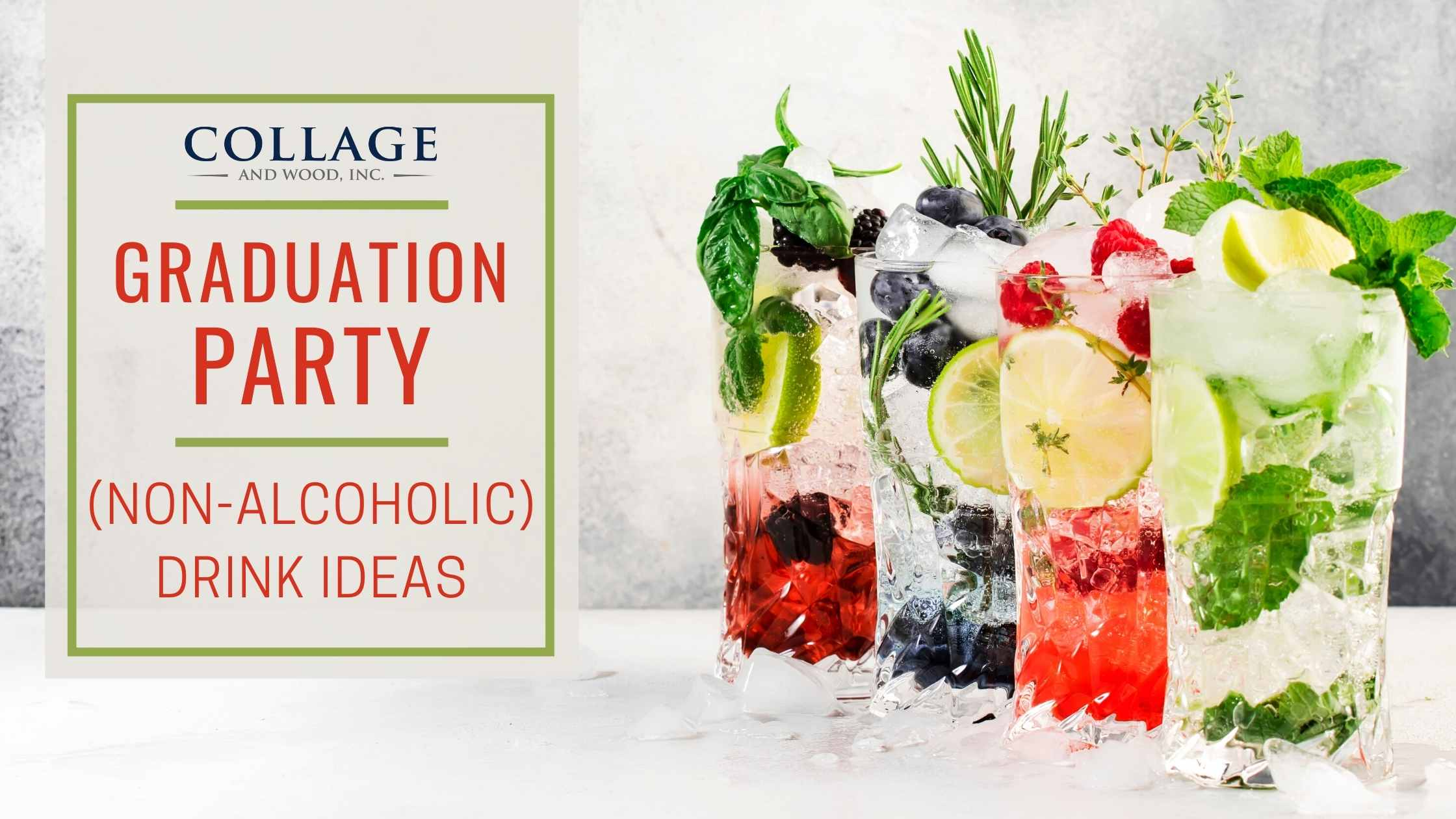 If you're looking for something beyond the usual soda and punch, here are a few ideas to get you started.
For a refreshing summertime drink, try a fruit-infused water.
You can use any fruits you like, but berries or citrus fruits work well. Simply add sliced fruit to a pitcher of water and let it sit for a few hours to infuse the water with flavor.
For something a little sweeter, try making a signature fruit punch.
Simply combine fruit juice with seltzer water and add some fresh fruit for garnish.
Party Favors For Your Guests
---
Here are some ideas for personalized graduation party favors:
An engraved keychain or bottle opener is a practical and stylish gift that your graduate can use for years to come.

Fill a mason jar with candies or snacks that can be enjoyed during the party or later on. Add a personalized label with the graduate's name and the date of the big day.

Make personalized graduation party candy wrappers. Include the graduate's name, photo, and a special message. Wrap up chocolate bars, mints, or other small candies.
Creative Graduation Party Guestbook Ideas
A guest book is a great way to capture memories of the event.
You can ask guests to write something memorable about the graduate or their time in school.
For a more creative approach, try asking guests to share their hopes and dreams for the future.
Set The Atmosphere With Music
As graduation season approaches, it's time to start thinking about graduation party music.
While every party is different, there are some songs that are sure to get everyone in the nostalgic mood.
For example, "The Way You Look Tonight" by Frank Sinatra is a classic graduation party tune. It's perfect for slow dancing or simply reminiscing about the good times.
Another graduation party essential is "Don't Stop Believin'" by Journey. This feel-good anthem is sure to get everyone on their feet and singing along.
No graduation party would be complete without "We Are the Champions" by Queen.
This song is all about celebrating accomplishment and looking forward to the future.
Whether you're looking for dance-worthy hits or sentimental ballads, these songs are sure to make your graduation party playlist a hit.
Don't forget the camera
A graduation party is a once in a lifetime event. It is a time to celebrate all of the hard work that has been put into getting a degree.
For many people, it is also a time to take pictures with friends and family. While a cell phone camera may be fine for some pictures, it is not always ideal for taking pictures at a graduation party.
The lighting may be poor, and the pictures can end up looking blurry.
Investing in a good photographer or camera can help to ensure that the pictures from the graduation party are amazing.
See our round up of grad party ideas on Pinterest!